by Dario Dieguez, Jr, PhD | October 10, 2010
Recent decades have seen extraordinary advances in the fields of neuroscience, molecular biology, genetics, psychology, and cognitive science. In particular, the National Institutes of Health called the last 10 years of the 20th century the "Decade of the Brain." Aside from the scientific advances made during that time, government agencies, foundations, and professional organizations put forth substantial efforts to increase public awareness about brain development and diseases. A growing number of neuroscientists indicate that these efforts need to be elevated in order for neuroscience findings to be translated into principles that can facilitate sound policymaking relevant to early childhood education.
Ten years ago, the Institute of Medicine and National Research Council published a report entitled From Neurons to Neighborhoods: The Science of Early Childhood Development, in which great emphasis was placed on the need to utilize knowledge about early childhood development to ensure the health and well-being of young children. Many are now taking this further and emphasize what they call "Neuro-Education" – the utilization of scientific findings about learning and environments to create more effective teaching methods and curricula, as well as to influence educational policy.
The lofty goals of Neuro-Education are deeply rooted in the knowledge that genes interact with both early experiences and environments to shape the structure and function of the developing brain. On this topic, neuroscience has been more informative regarding the negative consequences of these interactions in cases where, for example, early experiences and/or environments are less than ideal. For this reason, scientific contributions to policymaking have been focused on interventions in the lives of children facing considerable adversity. However, given the plethora of evidence suggesting that enriching early experiences have beneficial outcomes in terms of cognitive abilities, placing greater emphasis on this facet of policymaking holds considerable promise. In order for neuroscience to influence early childhood education and policy effectively, there must now be a focus on what can be done to increase the impacts of current educational interventions, as well as on how they can best be implemented. To this end, the power of critical periods in brain development, during which time experience has a particularly powerful influence, must be recognized and utilized as part of organized efforts to positively influence the cognitive, emotional, and social development of young children.
It is time for neuroscience to begin to realize its full translational potential in the world of educational policy. Children in the U.S. and beyond are not doing well academically. Arne Duncan, the U.S. Secretary of Education, called the state of education in America a national public health crisis. Importantly, some Neuro-Education initiatives have recently been established in order to begin to address these issues. In 2009, Dr. Thomas J. Carew, Professor of Neurobiology and Behavior at the University of California at Irvine, and then President of the Society for Neuroscience, created the Neuroscience Research in Education Summit, which gave rise to the creation of the Neuro-Education Leadership Coalition that is working to further the goals of Neuro-Education. Also, the Johns Hopkins University School of Education has established a Neuro-Education Initiative, which promotes the applicability of findings from neuroscience to inform and enrich educational practices. In addition, the Harvard Graduate School of Education offers master's and doctoral degrees in Mind, Brain, and Education, which emphasize the applicability of the biological and cognitive sciences to pedagogy and public policy. Such efforts, however, are only a beginning.
Neuro-Education provides a framework within which science can inform education and public policy through the application of knowledge gained across multiple disciplines that have not traditionally worked in collaboration. If efforts in Neuro-Education are implemented on a large scale, they may help produce children that are better learners who can rise to the challenges required for leadership in the 21st century. Some have even argued that Neuro-Education may be financially and socially rewarding because, if successful, it may result in reduced costs associated with remedial education, clinical treatment, public assistance, and even incarceration. The existence of so many potentially favorable outcomes of Neuro-Education suggests that we, as a society, cannot afford to continue to do without it.
References
Carew TJ, & Magsamen SH (2010). Neuroscience and education: an ideal partnership for producing evidence-based solutions to Guide 21(st) Century Learning. Neuron, 67 (5), 685-8 PMID: 20826300
Shonkoff JP, & Levitt P (2010). Neuroscience and the future of early childhood policy: moving from why to what and how. Neuron, 67 (5), 689-91 PMID: 20826301
Shonkoff JP, & Phillips DA, eds. (2000). From Neurons to Neighborhoods: The Science of Early Childhood Development (Washington, DC: National Academy Press).
Society for Neuroscience (2009). Neuroscience Research in Education Summit: The Promise of Interdisciplinary Partnerships Between Brain Sciences and Education [PDF]
Share This Article
February 1, 2016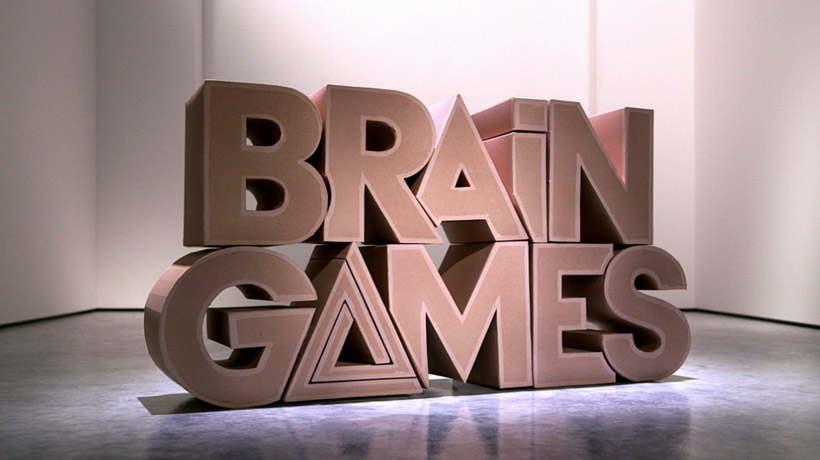 This Sunday February 14th (9 p.m. ET), the Emmy-nominated Brain Games tv-show is back! Wonder junkie Jason Silva returns to our screens, teaming up with... READ MORE →
Like what you read? Give to Brain Blogger sponsored by GNIF with a tax-deductible donation.
Make A Donation