by Shaheen E Lakhan, MD, PhD, MEd, MS, FAAN | March 15, 2006
As an empirical science, health psychology utilizes the scientific method – a process by which scientists compose, direct, and distribute findings as representations of their subjects that are both accurate and capable of validation. In order to analyze the quality of the research performed, we must first understand the limitations of the research methods and then scope their implications. In brief, researchers specify an issue, problem, or hypothesis; develop an operational definition; collect data from various methods; analyze data often using statistical methods; and formulate or redefine/comment on an existing theory.
Health psychologist employ several lines of empirical research to uncover or define a potential association between two phenomena, determine the etiology of co-occurring conditions, or establish the efficacy of nonpharmacological (e.g. behavioral) interventions. The researcher may select observational methods, surveys, or experiments, or a combination thereof, to reach a scientific finding.
The following outlines common research methods in health psychology and their advantages (+) and drawbacks (-):
Observations (i.e. case reports/studies): observations of behavior and recording a systematic variable or aspect of such behavior.
(+) Often uncover associations between behavior and disease.
(+) Could characterize low-incident phenomena.
(-) Cannot describe causality or the degree of association in the larger population.
(-) The observer may influence the observations or the way they perceived such behaviors.
Surveys: questioning a population on their feelings, beliefs, and practices and recording their responses.
(+) Inexpensive and wide reaching method of data collection.
(+) Could access a broad range of topics beyond simple observation.
(-) The question composition, arrangement, and pose (e.g. leading questions) may bias the responses.
(-) Individuals may inaccurately report because of failure to recall information, confabulation, and possibly deception.
(-) Cannot determine causality.
Experiments: random group assignments to measure the effect of an independent variable (e.g. how it influences behavior). Clinical studies are a special kind of experiment when the subjects are humans. They require substantial ethical and practical considerations.
(+) Can determine causality and the degree of effect (intended or adverse).
(-) Artificial environments (i.e. a lab) may influence behavior.
Share This Article
February 1, 2016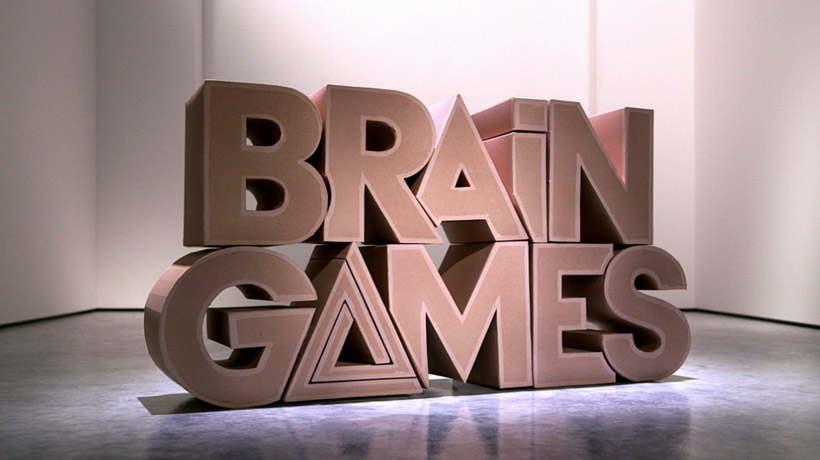 This Sunday February 14th (9 p.m. ET), the Emmy-nominated Brain Games tv-show is back! Wonder junkie Jason Silva returns to our screens, teaming up with... READ MORE →
Like what you read? Give to Brain Blogger sponsored by GNIF with a tax-deductible donation.
Make A Donation