by JC, MD | May 9, 2007
Legislation in Massachusetts has been proposed this year that would require licensed hospitals to make video and audio recordings of all surgeries. If you were a patient having surgery, would you want your surgery to be videotaped?
As you can imagine, this piece of legislation has met strong opposition from physicians. Among the reasons cited by physician opponents is the intent of the policy. Some feel that it is an imposition on the physician-patient relationship. Some feel that it will open up the physician to more liability. Others feel that it is a waste of time and resources and places another burden on the physician. One physician has been quoted as saying "Are we making a movie or doing surgery?"
I can see the utility in seeing video for instructional purposes. Surgeons use video to learn surgical techniques. Surgeons all know that what happens in the Operating Room is hard to determine unless you were there, intimately involved in the surgery. Even if videotaped, it would be difficult to put that in the context of what is going on with the patient. I think it would probably be unreasonable to videotape both the surgical procedure and the entire room including the anesthesiologist's monitor, which usually sits behind the operating table.
What scares me is the intent of such a policy. What exactly would a videotaped be used for? So the patient can watch it? Surely the patient will have no clue what he or she is watching. If the videotape is going to be used for malpractice, then I think patients will be the ones who suffer. Everybody in medicine knows that although surgical technique is standard, it varies widely. You will always find someone who is willing to say that your technique is not the standard of care. How they operate in Boston is not necessarily how they operate in San Francisco. Thus I don't really think their is much utility because the nature of medicine and surgery is constant criticism to improve practice. This however is different from critique in the form of malpractice.
If we as a society go after surgeons, then fewer surgeons will operate and fewer people will choose surgery as a field. Ultimately, it will hurt the patient because there will be fewer care providers. We are already seeing that in surgical fields where reimbursements have gone down and liability has increased, such as in Cardiothoracic or Neurosurgery. Isn't it scary to think in some parts of the country, you can have a major chest injury or head injury and there will not be any specialist close by to treat you emergently?
I also feel that videotape is not necessary because doctors and surgeons in particular have one of the most critical juries of all – patients themselves. Imagine being a plastic surgeon that does cosmetic surgery – your patients' expectations are sky high. You don't need a videotape of the procedure to know that it went well or not. Your patient will let you know if you did a good job or not. If a surgeon does a bad job, it usually means that the patient has a bad outcome. If the surgeon does a good job the patient gets better. Thus, the grey area is when a surgeon does a bad job and has a good outcome or vice versa.
With all that being said, there are already some surgeons at high-tech facilities that routinely record their procedures and give a commentary during the entire procedure. Sometimes when their is a minor complication such as with an instrument, they turn the video off. Sometimes, there are technical difficulties and they cannot tape the entire procedure.
So do you want your surgery to be videotaped?
Share This Article
February 1, 2016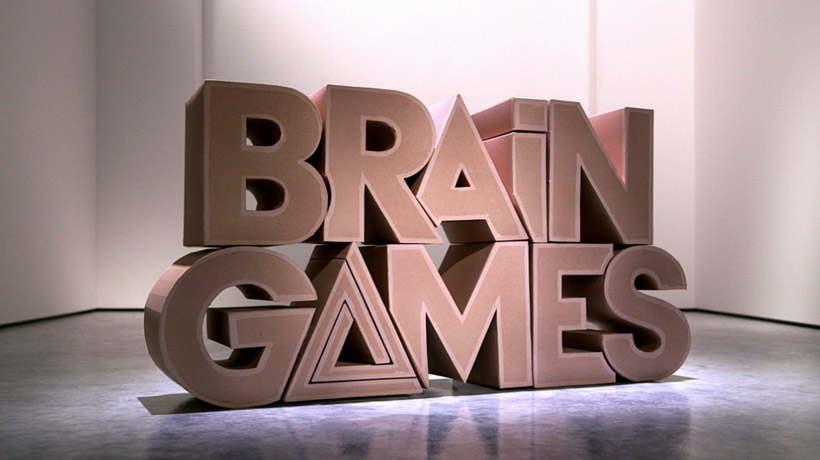 This Sunday February 14th (9 p.m. ET), the Emmy-nominated Brain Games tv-show is back! Wonder junkie Jason Silva returns to our screens, teaming up with... READ MORE →
Like what you read? Give to Brain Blogger sponsored by GNIF with a tax-deductible donation.
Make A Donation