by Shaheen E Lakhan, MD, PhD, MEd, MS, FAAN | June 2, 2007
Welcome to the tenth edition of Brain Blogging – a semi-monthly blog carnival that aims to review posts "related to the brain and mind that go beyond the basic sciences into a more human and multidimensional perspective."
This carnival is part of the Blog Carnival network. Please remember to submit your blog entries using the online submission form. We will do our best to review and include your entry! Enjoy your readings…
Disorders
Karen Halls presents How to Overcome Pain Pill Addiction and Recognizing a Pain Pill Addiction posted at Addiction Recovery Blog.
Memory & Cognition
Mike Estep PhD presents Right-Brain Training – Practical Applications Part 4 posted at Mike Estep.com, saying, "This article describes right-brain development using imagination and cartoon-like mnemonic imagery. Benefits include heightened creativity and memory skills."
Michael presents You're Smarter Than You Think posted at Empowering People Through Information, saying, "Unless you're already a raging egomaniac, don't let anyone tell you otherwise. In this brief podcast I share some recent findings from cognitive psychology and explain why your current and potential intelligence is greater than you think."
FitBuff presents When You Wake Up, Don?t Forget to Turn Your Brain On! posted at FitBuff.com's Total Mind and Body Fitness Blog.
ananga presents 5 Classic Brain Balancing Games posted at Ananga Sivyer's Living by Design Blog.
FitBuff presents Food for Thought – 10 Tips to a Better Brain posted at FitBuff.com's Total Mind and Body Fitness Blog, saying, "A great list of 10 tips/tricks that you can try right now to improve that often misunderstood clump of gray matter."
Alvaro Fernandez presents Take the Senses Challenge posted at SharpBrains, saying, "Some of the most fun puzzles we have found in a while… great for a mentally stimulating break!"
Personal Stories
Christopher Depelteau presents The Chronic Seizure Disorder – Epilepsy posted at MRI Links and Other Cool Things, saying, "There has always been a sort of stigmata about seizures, dating far back into our history."
FitBuff presents Curious What Your Sleeping Body Does When You're Not Watching? posted at FitBuff.com's Total Mind and Body Fitness Blog.
Self Awareness
Hueina Su presents Homecoming to You: Re-connecting with Your Authentic Self posted at Intensive Care for the Nurturer's Soul, saying, "Whenever we say we should or must do something or feel/behave in a certain way, we are judging ourselves. We are saying that there is something wrong with whatever we are currently feeling/doing, and that's why we need to change (for someone else's sake). When you judge yourself this way, either consciously or unconsciously, on a regular basis, you are denying your Authentic Self, and damaging your self-esteem. Here are some steps you can take to re-connect with your Authentic Self."
Brandon Peele presents The Albigen Papers Book Review posted at GT.
Barbra Sundquist presents Spend Time with People Who Appreciate You posted at WelcomeJoy.com.
Spirituality
Alvaro Fernandez presents Yoga and stress management posted at SharpBrains, saying, "How yoga can help build our brains"
Anmol Mehta presents Brain Development and Enlightenment Part II: Vitalize Energy (Kundalini) posted at Mastery of Meditation, Enlightenment and Kundalini Yoga, saying, "This set of breathing exercises calms brain function and breaks down the pattern of the reactive mind allowing the organism to respond more holistically in a given situation."
State of Mind
Laura Young presents Managing Stress: It's not JUST how you look at it. posted at Dragon Slayer, saying, "Is coping with stress really just a matter of getting the right perspective?"
James Bishop presents I am healthy. I love life. I am in full control. posted at Finding Optimism.
Stigmatization & Discrimination
Deb Serani presents Virtual Reality & Hallucinations posted at Dr. Deb, saying, "This post looks at the Virtual Reality technology enabling people to feel and sense hallucinations – – and the empathy and understanding of mental illness that comes from the experience."
Studies
Petra Ioni presents Nueroscience Reveals Social Cooperation Brain Waves posted at Medopdedia.
Jimson Lee presents The Best Method to Sleep using your REM cycle posted at Speedendurance.com, saying, "offers four options on better sleep!"
Misc.
Phil B. presents Arguments can be Good posted at Phil for Humanity, saying, "Is it better 'to win friends and influence people' by avoiding arguments or is it better to try to improve your friends and the world and in so trying, also improve yourself?"
Romeo Vitelli presents William James and the Bear posted at Providentia, saying, "Psychology 101 with a twist."
Michelle presents The Gall of it All… posted at Curious Expeditions, saying, "About the history of Phrenology, and the father of it all, Gall."
Share This Article
February 1, 2016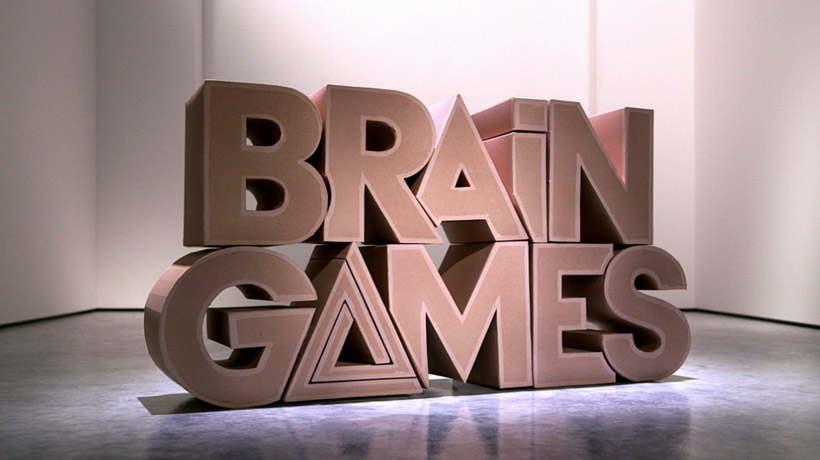 This Sunday February 14th (9 p.m. ET), the Emmy-nominated Brain Games tv-show is back! Wonder junkie Jason Silva returns to our screens, teaming up with... READ MORE →
Like what you read? Give to Brain Blogger sponsored by GNIF with a tax-deductible donation.
Make A Donation