by Shaheen E Lakhan, MD, PhD, MEd, MS, FAAN | July 2, 2007
Welcome to the twelfth edition of Brain Blogging – a semi-monthly blog carnival that aims to review posts "related to the brain and mind that go beyond the basic sciences into a more human and multidimensional perspective."
This carnival is part of the Blog Carnival network. Please remember to submit your blog entries using the online submission form. We will do our best to review and include your entry! Enjoy your readings…
Disorders
Tracee Sioux presents Becoming Mommy, PPD or Identity Crisis? posted at So Sioux Me, saying, "Questions whether Post Partum-Depression is really a massive identity crisis. Is that a clinical diagnosis? Why isn't that a valid thing to have? Isn't it "normal" to have an identity crisis when "self" becomes "mother." Why wouldn't it be?"
James Bishop presents How Bad is Your Online Habit? posted at Finding Optimism, saying, "Communicating is tough when you're feeling down. The internet is much easier. You are anonymous in the chat room, on MySpace, Facebook and Bebo. Or you can lose yourself in an online game."
Memory & Cognition
Christian Bachmann presents The fit way of Alzheimer's prevention posted at Med Journal Watch, saying, "A body and mind study that shows one (negative) face of the coin with important conclusions for the other (positive) face, very relevant for prevention."
Marc and Angel presents 10 Irrational Thoughts Rational People Often Think posted at Marc and Angel, saying, "Irrational thoughts occasionally occur in the minds of all people. Intelligence does not make someone immune to irrational thought."
Michael Scanlon presents Improving concentration in older adults posted at Brain Health.
Alvaro Fernandez presents Alzheimer's Disease: too serious to play with headlines posted at SharpBrains, saying, "Brain Fitness programs can do many things…but no miracles, unfortunately."
Self Awareness
Roger Haeske presents How A Fool Idea Doubled My Productivity posted at Raw Food Diet, Bodyweight Fitness and Peak Performance Living, saying, "The main focus of this post is on time management, procrastination and the critical importance of the ideas you expose yourself to. Ideas are the building block of all success and failure."
Spirituality
Anmol Mehta presents Top 10 Profound Benefits of Meditation posted at Mastery of Meditation, Enlightenment & Kundalini Yoga, saying, "The value of Meditation for mind, body and spirit."
Studies
Dave Johnson presents Do Violent Games Lead to Violent Behavior? posted at ? Dare To Dream….
Therapy
Mark25 presents Brain Health posted at HotStrategies.com.
Karen Halls presents Weight Loss Without Cravings And No Diet posted at Addiction Recovery Blog, saying, "This article discusses something most people never heard of – Emotional Freedom Techniques."
Treatments
James Bishop presents What Works For Depression posted at Finding Optimism, saying, "93% of GPs in the UK have at times prescribed antidepressants due to a lack of alternative treatment options. What were they thinking?"
Misc.
Deb Serani presents My Brain Color posted at Dr. Deb, saying, "Just a little blog fun. This link takes you to a short questionnaire which tells you what your 'brain color' is."
Brandon Peele presents Psychology of the Observer Book Review posted at GT.
Madeleine Begun Kane presents De-Stress Or Distress? posted at Mad Kane's Humor Blog.
Silicon Valley Blogger presents Cheap Ways To Learn And Feed Your Brain posted at The Digerati Life, saying, "This is about educating the mind, but from the perspective of a finance blogger."
Tracee Sioux presents Girls For Sale posted at So Sioux Me, saying, "How much of a girl's self esteem is destroyed by commando marketing telling her she's not pretty enough? Is it worth the price to allow make up companies and spa companies to market to the 6-9 year old market? What's the long-term effects?"
Share This Article
February 1, 2016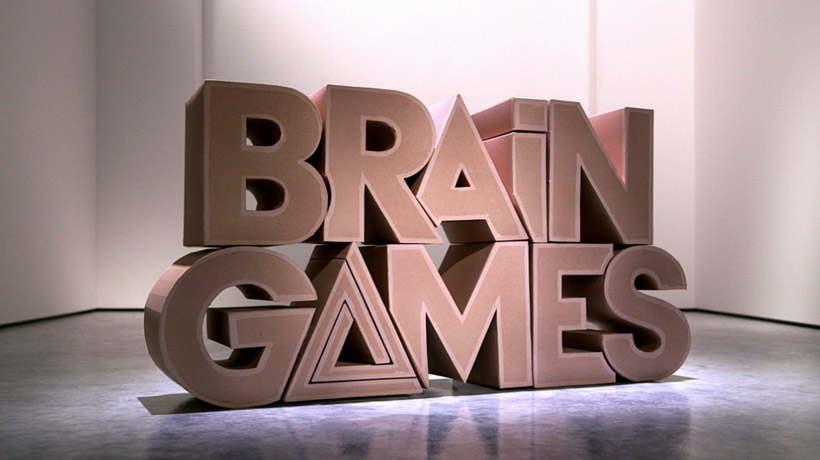 This Sunday February 14th (9 p.m. ET), the Emmy-nominated Brain Games tv-show is back! Wonder junkie Jason Silva returns to our screens, teaming up with... READ MORE →
Like what you read? Give to Brain Blogger sponsored by GNIF with a tax-deductible donation.
Make A Donation