by Shaheen E Lakhan, MD, PhD, MEd, MS, FAAN | July 16, 2007
Welcome to the thirteenth edition of Brain Blogging — a semi-monthly blog carnival that aims to review posts "related to the brain and mind that go beyond the basic sciences into a more human and multidimensional perspective."
This carnival is part of the Blog Carnival network. Please remember to submit your blog entries using the online submission form. We will do our best to review and include your entry! Enjoy your readings…
Disorders
James Bishop presents Depression. How Much Would You Pay to be Rid of it? posted at Finding Optimism, saying, "A recent study asks how much a person with depression would pay to get rid of their illness, and whether it would change according to side-effects."
Chris presents Mental Health Issues That Can Impact Your Social Success posted at How to have more social success.
Karen Halls presents Alcoholism Signs – 15 Telltale Symptoms You Need to Know posted at Addiction Recovery Blog.
Memory & Cognition
Alvaro Fernandez presents Working Memory Training from a pediatrician perspective, focused on attention deficits posted at SharpBrains, saying, "An interview with a pediatrician using working memory training to help kids with ADD/ADHD."
Deb Serani presents Oops, I Did It Again: Age and Memory posted at Dr. Deb.
Naomi presents Keep Your Brain in Shape to Beat Alzheimer's posted at Diary From England.
Misc.
Charles H. Green presents Lie Detection and a Truthful Society posted at Trust Matters, saying, "Will infallible lie detectors ever exist? And what would it mean if they did?"
Jimson Lee presents Pre-Competition, Energy, Focus and Mental Alertness Drinks posted at Speedendurance.com, saying, "A good collection of OTC drinks to improve alertness, awareness, and focus during exercise."
State of Mind
PicktheBrain presents 10 Ways to Enrich Your Life by Learning Something New posted at Pick the Brain.
edithyeung presents I Have a Dream posted at Edith Yeung.Com: Dream. Think. Act.
John Wesley presents A 3 Step Routine for Creating Energy that Lasts All Day posted at Pick the Brain.
Romeo Vitelli presents Becoming Someone Else posted at Providentia, saying, "When people forget themselves…"
Stigmatization & Discrimination
Laura Collins presents Parents in denial posted at Are you "Eating With Your Anorexic?", saying, "The history of parentectomy in the treatment of eating disorders lives on!"
Studies
FitBuff presents Don't Get Glad, Get Mad! posted at FitBuff.com's Total Mind and Body Fitness Blog, saying, "Anger helps people focus on the cues that matter most to making a rational decision and ignore cues that are irrelevant to the task of decision-making."
Julian Pracht presents Becoming an Early Riser posted at OMANN~! – Interesting Topics for Cosmopolitan People.
Andreas Engvig presents Apes, Speedy Learners, and new Brain Fitness Channel posted at SharpBrains, saying, "Even apes have good brains…"
Therapy
Kilroy_60 presents Things I Think I Learned …from YouDoItOurWay posted at Fear And Loathing – The Gonzo Papers.
Share This Article
February 1, 2016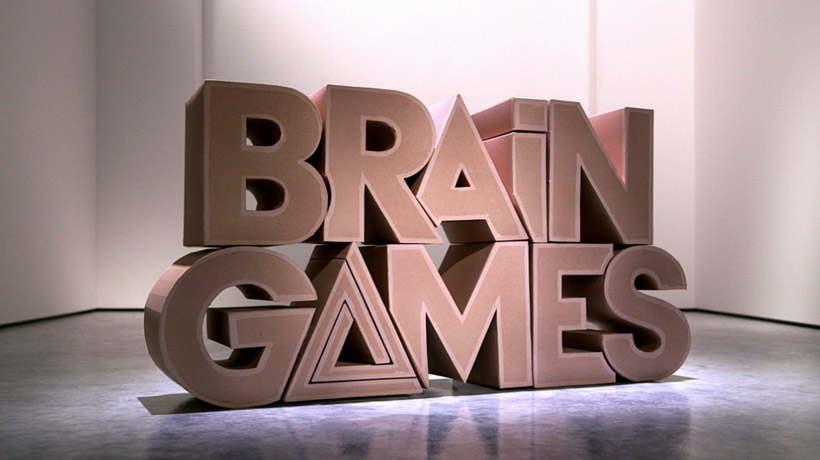 This Sunday February 14th (9 p.m. ET), the Emmy-nominated Brain Games tv-show is back! Wonder junkie Jason Silva returns to our screens, teaming up with... READ MORE →
Like what you read? Give to Brain Blogger sponsored by GNIF with a tax-deductible donation.
Make A Donation