by Shaheen E Lakhan, MD, PhD, MEd, MS, FAAN | August 31, 2007
Welcome to the sixteenth edition of Brain Blogging — a semi-monthly blog carnival that aims to review posts "related to the brain and mind that go beyond the basic sciences into a more human and multidimensional perspective."
This carnival is part of the Blog Carnival network. Please remember to submit your blog entries using the online submission form. We will do our best to review and include your entry! Enjoy your readings…
Disorders
Petra Ioni presents Magnetoencephalography New Tool for Diagnosing Alzheimer's posted at Medopdedia.
Leigh Shevchik presents Back to School May Trigger Eating Disorder posted at The Diet Dish.
Leigh Shevchik presents Chantix and mental illness – what are the facts? posted at Freedom from Smoking.
Karen Halls presents How Do I Avoid Drinking Too Much Alcohol? posted at Addiction Recovery Blog, saying, "here are a few ways that you can keep your alcohol intake under control."
Memory & Cognition
Holly Ord presents The Alzheimer's Association Memory Walk posted at Menstrual Poetry.
Self Awareness
John Hill presents Beware The Power Of Suggestion posted at Universe Of Success.
Alvaro Fernandez presents The Ten Habits of Highly Effective Brains posted at SharpBrains, saying, "Some tips to keep our brains sharp."
Dr Martin W. Russell presents Routinely Sleeping Well posted at Dr Martin W. Russell.
Will Mitchell presents Introduction to Lucid Dreams and the Lucid Dream Experiment posted at www.SparkedBlog.com.
Spirituality
Anmol Mehta presents Meditation Techniques, Types and Practice – A Comprehensive Guide posted at Mastery of Meditation, Enlightenment & Kundalini Yoga, saying, "A complete guide to meditation techniques to help you choose those that are right you."
State of Mind
Phil B. presents 13 Steps to be Productive posted at Phil for Humanity, saying, "Ever wonder why some people are so productive all of the time while other people never accomplish anything?"
Kevin Bedell presents The New Values of the 21st Century Citizen posted at 21st Century Citizen.
Dr Martin W. Russell presents "Law of Attraction" Is Good? posted at Dr Martin W. Russell, saying, "A post on avoiding being disappointed."
Stigmatization & Discrimination
Dr Martin W. Russell presents Name Calling posted at Dr Martin W. Russell.
Studies
FitBuff presents Brain Gym Exercises: Get Fit, Get Smart posted at FitBuff.com's Total Mind and Body Fitness Blog, saying, "a new study shows that exercise can literally produce more neurons in your brain, increasing your creativity and productivity."
Stephanie West Allen presents Anatomy of a telephone game applied to a neuroscience study posted at Brains On Purpose.
Jeremy presents History of Psychology Conferences for 2007-2008 posted at Advances in the History of Psychology, saying, "A list of conferences, dates, and venues for the various meetings with relevance to the history of psychology for the 2007-2008 academic season."
Treatments
James Bishop presents Does Flax Seed Oil Cut the Mustard? posted at Finding Optimism, saying, "A person would need to drink gallons of flaxseed oil to achieve the same benefit as a nice cut of Atlantic salmon."
ananga presents Anxiety Relief: Why Getting More Stuff is not the Answer posted at Ananga Sivyer's Living by Design Blog.
Leigh Shevchik presents Health Care Professionals Can Help Prevent Teen Suicide posted at Teen Health 411.
Millionaire Mommy Next Door presents How to Treat Affluenza: Spend Less and Live a Happier Life posted at Millionaire Mommy Next Door, saying, "86% of Americans who voluntarily cut back their consumption feel happier as a result."
Share This Article
February 1, 2016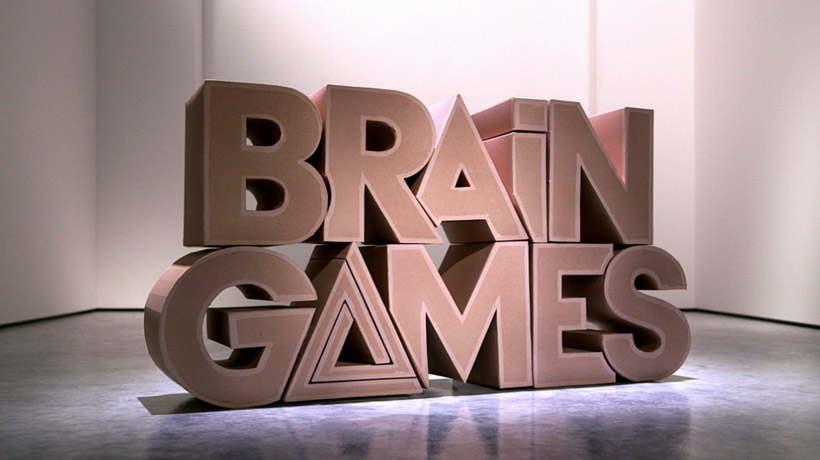 This Sunday February 14th (9 p.m. ET), the Emmy-nominated Brain Games tv-show is back! Wonder junkie Jason Silva returns to our screens, teaming up with... READ MORE →
Like what you read? Give to Brain Blogger sponsored by GNIF with a tax-deductible donation.
Make A Donation