by Shaheen E Lakhan, MD, PhD, MEd, MS, FAAN | October 1, 2007
Welcome to the eighteenth edition of Brain Blogging — a semi-monthly blog carnival that aims to review posts "related to the brain and mind that go beyond the basic sciences into a more human and multidimensional perspective."
We are pleased to be featured by the Blog Carnival network on September 30th. That makes it our third time!
Please remember to submit your blog entries using the online submission form. We will do our best to review and include your entry! Enjoy your readings…
Disorders
Rodney Burge – Marketing Strategies presents What are the Symptoms of Brain Damage? posted at Patricia Sherman – Healing is possible, saying, "The brain can also be damaged from emotional trauma."
Tiffany Washko presents What Did You Think? Autism on Oprah posted at Natural Family Living Blog.
Memory & Cognition
Dr. Karen Shue presents Brain Myths: How Much of Our Brain Do We Use? posted at Neurofeedback on the Brain.
Self Awareness
Stephanie West Allen presents Conflict: Is it all in your head? posted at Brains On Purpose.
Yazan Manasrah presents You have more than you realize posted at The Blasted Crossing, saying, "An interesting look at your life and the way you think of it. This will open your eyes and hopefully help you appreciate more of what's currently in your life."
David B. Bohl presents Use Diagonal Thinking to Resolve Challenges and Obstacles in Your Life posted at Slow Down Fast Today!.
James Lewitzke presents Top 10 Tactics to Manipulate People posted at Toptenlisted.com, saying, "Ways to improve your brain skills"
Kevin Bedell presents Make It Real posted at 21st Century Citizen.
Matthew Spears presents The beauty of gray posted at Loving Awareness, saying, "Black and white thinking is incredibly pervasive in our culture. This article examines both obvious and subtle such thinking and helps go beyond them."
GrrlScientist presents The Body Has a Mind of Its Own posted at Living the Scientific Life, explores the fascinating concept of body maps; the relationship between mind, body and environment.
Spirituality
The Career Counselor presents Bringing the Law of Attraction into the Workplace posted at ask the CareerCounselor.
Chris presents Learn How to Meditate: A Simple Guide posted at Martial Development.
State of Mind
John Hill presents Magic Healing Power of Your Subconscious Mind posted at Universe Of Success.
Madeleine Begun Kane presents Web Withdrawal Woes posted at Mad Kane's Humor Blog.
Vanalli presents Healthy mind, healthy body, longer life posted at Nick.
Arun presents The Power of Being Social posted at Arun is bringing you…Your Daily Remedy, saying, "How to be your 'most social self' and why doing so will make your everyday life happier and more interesting!"
Tristan presents How to Power Nap for Optimal Productivity posted at The Synergy Institute, saying, "In this article, Life Coach Tristan Loo, explains how to use a short 20-minute power nap to maximize personal effectiveness, increase productivity, reduce stress, while promoting good health and vitality."
Stigmatization & Discrimination
Rodney Burge presents Helping People Understand You Have Scoliosis posted at Dr. Art Copes – Scoliosis, saying, "Scoliosis has a nasty way of making your body move and work differently than other people's. You must first familiarize yourself with the neurological aspect of the disease."
Jeremy presents No more psychology at NY Times.com posted at Advances in the History of Psychology, saying, "I am outraged that the New York Times canceled the Psychology section. Why does no one care?"
Therapy
Uni presents Personal Brain Revitalizer:Take Advantage of Your Brain Cycles posted at You Deserve More, saying, "Learn tho use your brain cycles to your advantage!"
Mark A. Rayner presents Pirate Therapy posted at the skwib.
Stephanie West Allen presents Therapeutic jurisprudence: Some thoughts and resources posted at Brains On Purpose.
Treatments
isabella mori presents treating alcohol addiction posted at change therapy.
Karen Halls presents How to quit alcohol posted at Addiction Recovery Blog, saying, "Stopping drinking is easy, the hard part is getting motivated to do it."
FitBuff presents Conscious Brain Surgery, Limp Noodles, Dirty Hospitals posted at FitBuff.com's Total Mind and Body Fitness Blog, saying, "Man has brain surgery while completely conscious and able to interact with the surgeons operating on him!"
Share This Article
February 1, 2016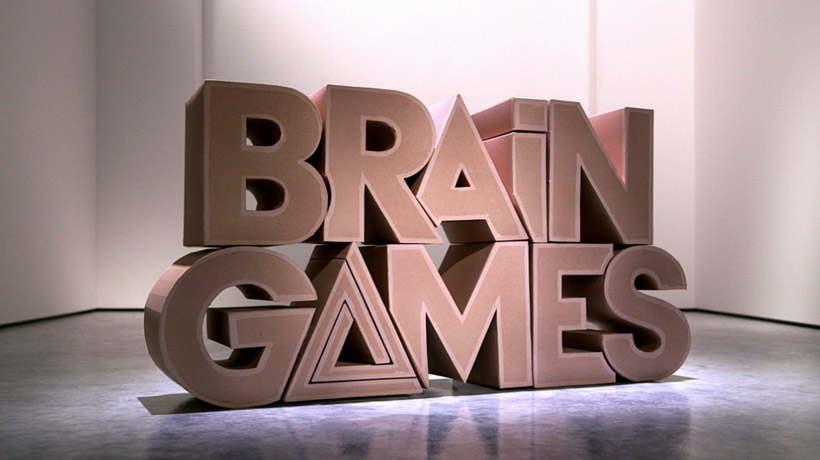 This Sunday February 14th (9 p.m. ET), the Emmy-nominated Brain Games tv-show is back! Wonder junkie Jason Silva returns to our screens, teaming up with... READ MORE →
Like what you read? Give to Brain Blogger sponsored by GNIF with a tax-deductible donation.
Make A Donation