by Shaheen E Lakhan, MD, PhD, MEd, MS, FAAN | October 15, 2007
Welcome to the nineteenth edition of Brain Blogging — a semi-monthly blog carnival that aims to review posts "related to the brain and mind that go beyond the basic sciences into a more human and multidimensional perspective."
Please remember to submit your blog entries using the online submission form. We will do our best to review and include your entry! Enjoy your readings…
Disorders
isabella mori presents PTSD and restorative justice posted at change therapy discusses the use of PTSD (post-traumatic stress disorder) as a criminal defense.
The Neurocritic presents Sinéad and Bipolar Disorder posted at The Neurocritic, saying, "Sinéad O'Connor discussed her struggle with bipolar disorder on Oprah."
Memory & Cognition
Michael Scanlon presents 8 fun steps to a better brain posted at Brain Health, saying, "Easy and entertaining ways to improve the health of your brain."
Robinson Go presents Start Everyday With A Smile posted at The Robinson Go Blog, saying, "Maximize your brain power with this short and awesome tip."
FitBuff presents Cave Men, Kidney Salesman, Brain Foods posted at FitBuff.com, saying, "A new study confirms that nutrition does indeed affect memory and cognition in school children."
Self Awareness
Tracee Sioux presents Holding On posted at Quit Coping, saying, "With Chantix, a new medicaton to quit smoking, smokers have found a miracle. The hard part is in the mind."
Cathy presents Is Gratitude Good For You? posted at Joy Thru Generosity, saying, "How was I able to bridge the 'gratitude gap'?"
Stanimir Sotirov presents Anger management posted at All About Your Body And Spirit, saying, "Learn how to control your anger and use is as a motivational force."
Danogo presents Dream Interpretation Machine Makes Instant Vivid Moving Symbols Online posted at Danogo.com, saying, "Watch your dreams come true in a vivid online movie. Amazing dream machine claims to interpret your thoughts based on keywords."
Spirituality
Matthew Spears presents The unity in love posted at Loving Awareness, saying, "Love is always a journey towards oneness, toward unity. Because the use of the word Love is so pervasive in Hollywood, psychology and everyday use, it is used in many cases in contexts which does not imply this."
Albert Foong presents The Flower of Love posted at Urban Monk.
Chris presents Developing Your Ability to See Auras posted at Martial Development.
State of Mind
Daylle Deanna Schwartz presents Don't Reduce Your Price! posted at Lessons from a Recovering DoorMat, saying, "If you don't value yourself, people will perceive you as a discount brand. Making yourself priceless begins with knowing you're priceless. You can teach yourself to be that way!"
Mathieu Duchesneau presents Brainwave voting? posted at Universal Vagueness, saying, "Also relates to Politics."
gamy presents Is Your Mind Helping or Hurting You ? posted at Mind Think Success.
Janna Seliger presents Craving posted at th1nk p1nk – college girl's blog on life in minneapolis, mental illness, and all that's pi.
Anmol Mehta presents Mind Power to Manifest Intentions & Desires Instantly posted at Mastery of Meditation, Enlightenment & Kundalini Yoga, saying, "How one's state of mind can affect the body dramatically."
Stigmatization & Discrimination
Pete Quily presents Pencil, Pens and Meds. LA Times Editorial Stigmatizing ADHD Get's Fisked By Gina Pera posted at Adult ADD Strengths.
Studies
Petra Ioni presents Blood Vessel Gene Linked to Amyotrophic Lateral Sclerosis posted at Medopdedia.
Caio Maximino presents Flossing a dead horse: Some critiques to the "evolutionary psychology" research programme posted at The Principles of Neurobiotaxis, saying, "Critiques to evolutionary psychology coming from neuroscience, evolutionary biology, developmental biology, and epistemology."
Share This Article
February 1, 2016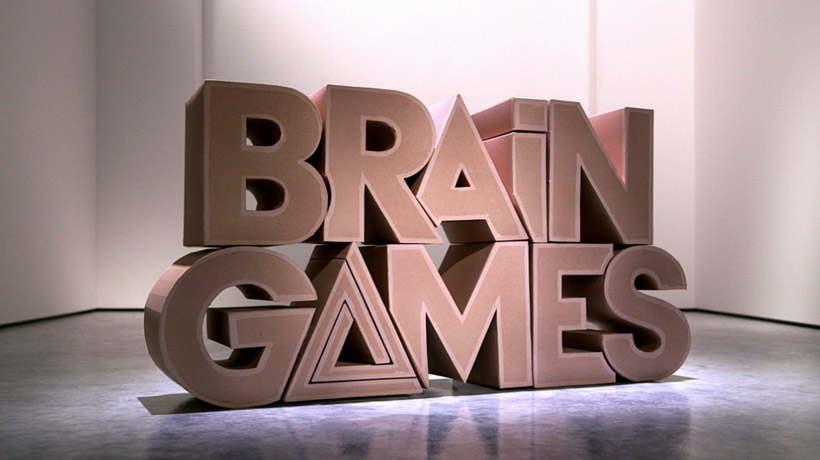 This Sunday February 14th (9 p.m. ET), the Emmy-nominated Brain Games tv-show is back! Wonder junkie Jason Silva returns to our screens, teaming up with... READ MORE →
Like what you read? Give to Brain Blogger sponsored by GNIF with a tax-deductible donation.
Make A Donation