by Shaheen E Lakhan, MD, PhD, MEd, MS, FAAN | November 30, 2007
Welcome to the twenty-second edition of Brain Blogging — a semi-monthly blog carnival that aims to review posts "related to the brain and mind that go beyond the basic sciences into a more human and multidimensional perspective."
Please remember to submit your blog entries using the online submission form. We will do our best to review and include your entry! Enjoy your readings…
Memory & Cognition
Alvaro Fernandez presents Is Intelligence Innate and Fixed? posted at SharpBrains, saying, "Some biology-based quotes and reflections."
ananga presents How to Read More Effectively posted at Ananga Sivyer's Living by Design Blog.
Misc.
isabella mori presents robert dziekanski's death: excessive force or excited delirium? posted at change therapy, saying, "An obviously emotionally upset man was killed by police at the Vancouver airport last month. Could the police have reacted differently, and is 'excited delirium syndrome' something that can explain all of this?"
Personal Stories
Louise Manning presents A Good Samaritan posted at The Human Imprint.
Romeo Vitelli presents Love Hurts posted at Providentia, saying, "The story behind a familiar word."
blue skelton presents Billy the Kid Trailer posted at Blue Skelton Publications, saying, "The Documentary tells the story of Billy the Kid. Billy is a normal kid with normal aspirations who also has had a past filled with behavioral problems. He is already a known man in the small Maine town that he lives in."
Self Awareness
David B. Bohl presents Are Self-Growth and Self-Acceptance Mutually Exclusive? posted at Slow Down Fast Today!, saying, "I'm very big into self-growth, and sometimes people ask me, as a professional coach and lifestyle mentor, how I can promote both self-acceptance and self-growth. If I accept myself, they say, I don't need to grow, and if I need to grow, how can I accept myself?"
Matthew Spears presents Breaking through the chains of identity posted at Loving Awareness, saying, "Having a strong identity is greatly emphasized in this culture. We have expectation upon expectation placed upon us. This article explores what identities are, how they're limiting, and gives an exercise on how to move beyond some limitations."
Aniruddha Deodhar presents If you plant honesty, it will determine what you will reap later!! posted at News-n-Views, saying, "Every day, he would water it and watch to see if it had grown. After about three weeks, some of the other executives began to talk about their seeds and the plants that were beginning to grow. Jim kept checking his seed, but nothing ever grew."
Hueina Su presents The 212 Degrees Attitude posted at Intensive Care for the Nurturer's Soul.
Ian Welsh presents The Immorality of Moral People and Truth and Consequence posted at The Agonist.
gamy presents Self Improvement Starts With Making Decisions posted at Mind Think Success, saying, "To have a positive change in your life, you have to decide you want a positive change, and this in itself is making a decision."
State of Mind
Deb Serani presents Hypnosis posted at Dr. Deb, saying, "This post looks at the 'scientification' of hypnosis."
Lori Prokop presents Supporting Trauma Survivors – Part I and Part II posted at Patricia Sherman – Healing is possible, saying, "You will learn how to support people and loved ones as they go through traumatic experiences." And, "One of the ways in which we can support trauma survivors is to provide a 'holding environment' for them as they recover as survivors contemplate moving through trauma into healing."
The Career Counselor presents Breaking the Cycle of Bitterness and Finding Happiness at Work posted at ask the CareerCounselor, saying, "Personal choice is critical to happiness. Like it or not, the world you create for yourself is a result of your personal choices and attitude."
Studies
Bryn Robinson presents The Heart of the Matter posted at innkblotz – the blog of Bryn Robinson.
Chris Michener presents A Brief Lesson on Uberman posted at Polyphasic/Uberman Sleep Experiment.
Share This Article
February 1, 2016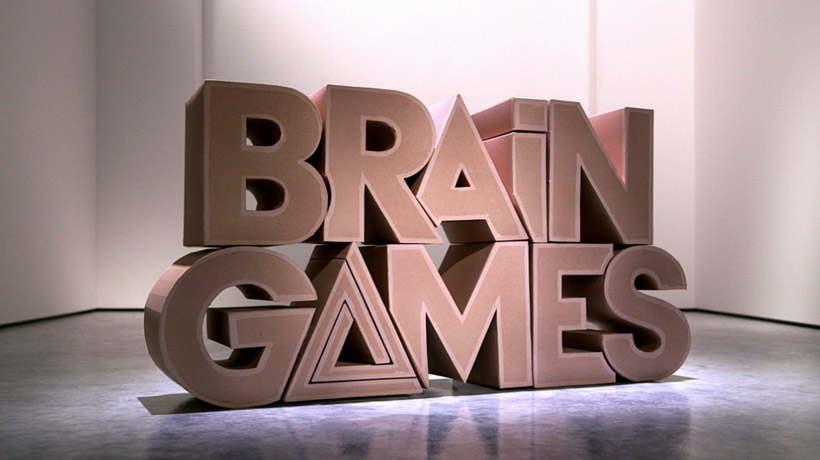 This Sunday February 14th (9 p.m. ET), the Emmy-nominated Brain Games tv-show is back! Wonder junkie Jason Silva returns to our screens, teaming up with... READ MORE →
Like what you read? Give to Brain Blogger sponsored by GNIF with a tax-deductible donation.
Make A Donation