by Shaheen E Lakhan, MD, PhD, MEd, MS, FAAN | December 14, 2007
Welcome to the twenty-third edition of Brain Blogging — a semi-monthly blog carnival that aims to review posts "related to the brain and mind that go beyond the basic sciences into a more human and multidimensional perspective."
Please remember to submit your blog entries using the online submission form. We will do our best to review and include your entry! Enjoy your readings…
Memory & Cognition
Galba Bright presents How To Make 2008 Your Best Year Ever – 22 Energizing Emotional Intelligence Tips posted at Tune Up Your EQ.
Alvaro Fernandez presents Physical and Mental Exercise: Why Pitch One Against the other? posted at SharpBrains, saying, "A letter to the editor stressing the value of research-based cognitive training"
Bryn Robinson presents Snapshot posted at www.innkblotz.ca, saying, "Video clip of an autistic artist with a truly mind-blowing capacity for memory – a true photographic memory that retains minute details of objects seen only for a few seconds."
Personal Stories
cerebralmum presents Beyond the atrium? posted at The Cerebral Mum, saying, "This is the story of my first counseling session to deal with depression."
Stephen Joseph presents You Too Might Be Able To See Without Glasses posted at Steve H Joseph's Creativity Blog, saying, "When I started studying personal growth I learned about the various connections between the body and the mind. What I experienced from experimenting blew me away."
Self Awareness
Dan-O presents Have You Benefited from the Revolutionary Magic of Internet Self Help? posted at Danogo.com – Discover. Inspiring . Media, saying, "Highly informative article about how the Web has changed self help and a huge resource of online personal development information."
Matthew Spears presents Emotions as beauty itself posted at Loving Awareness, saying, "This deals with a different way of looking at intense emotions, especially those related to past sexual abuse. By seeing them as beauty itself, it can bypass self-contempt, condemnation, and destructive attempts to "fix" ourselves that are really more subtle attempts of the same thing."
John Crenshaw presents He Tells Me To Burn Things posted at Dominate Your Life, saying, "How do you distinguish good advice from bad, how do you know when someone is just telling you to 'burn things?'"
State of Mind
Hal Sommerschield, Ph.D. presents Modern-Day Pavlovian Conditioning posted at North Star Mental Fitness Blog.
Lucynda Riley presents Apple Cider Vinegar and Euphoria posted at Quietly Into the Night.
Daniel Roach presents Change Any Habit: Creating a Ritual For Success posted at Daniel Roach.Org, saying, "A look into the way our brains can make a habit out of success."
Talina Norris presents So how do you feel today? What are you waiting for? posted at Harvest of Daily Life.
Pat B. Doyle presents How We Can Find Healing in Nature posted at Barton Pond Feng Shui.
Albert Foong presents Psychology's unique contribution to your Compassion and Self-Esteem posted at Urban Monk.
Studies
Chris Christensen presents Education Does Not Prevent Alzheimer's posted at Inside Chris's Head.
GrrlScientist presents Lovebird Behavior: Nature or Nurture? posted at Living the Scientific Life, saying, "When a hybrid animal has two different and competing innate behaviors to accomplish a specific task, which do they choose, and why?"
Therapy
TherapyDoc presents Using What You've Got posted at Everyone Needs Therapy, saying, "Sometimes it's handed to you on a silver platter."
Stephanie West Allen presents Brain Myths & Folk Psychology: Let's not include any misleading myths in conflict resolution and Don't let the nut run the conflict resolution posted at Brains On Purpose.
Misc.
Madeleine Begun Kane presents Vive La (Brain) Différence! posted at Mad Kane's Humor Blog.
Romeo Vitelli presents Keeping Up Appearances posted at Providentia, saying, "A diagnostic puzzle…"
Share This Article
February 1, 2016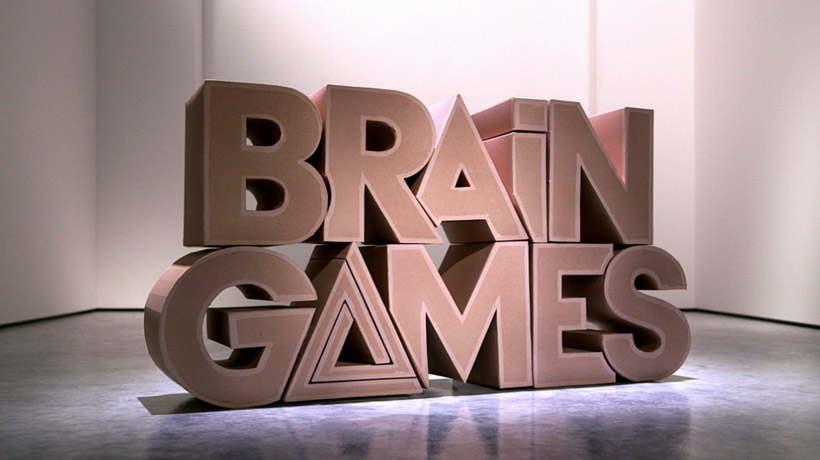 This Sunday February 14th (9 p.m. ET), the Emmy-nominated Brain Games tv-show is back! Wonder junkie Jason Silva returns to our screens, teaming up with... READ MORE →
Like what you read? Give to Brain Blogger sponsored by GNIF with a tax-deductible donation.
Make A Donation