by Shaheen E Lakhan, MD, PhD, MEd, MS, FAAN | February 1, 2008
Welcome to the twenty-sixth edition of Brain Blogging — a semi-monthly blog carnival that aims to review posts "related to the brain and mind that go beyond the basic sciences into a more human and multidimensional perspective."
Please remember to submit your blog entries using the online submission form. We will do our best to review and include your entry! Enjoy your readings…
Memory & Cognition
John Eaton presents Siren song posted at Reverse Thinking, saying, "What a story from Homer tells us about voice recognition and brain function."
Alvaro Fernandez presents Brain Plasticity, Health and Fitness Books and Looking inside the Brain: is my Brain Fit? posted at SharpBrains.
Ted Reimers presents How to Improve Your Memory posted at CampusGrotto.
Bryn Robinson presents Colouring Outside the Lines posted at www.innkblotz.ca, covering Ken Robinson, who discusses the way we look at intelligence and the need for creativity in our education system.
Joshua Wagner presents Focus on One Thing at a Time (Diversity is Death) posted at Total Possibility.
Ron Brown presents The Cultivation of Wisdom and Well-Being, Installment 1: Mindfulness and Meta-Cognition posted at The Frame Problem.
Personal Stories
Alex Blackwell presents Feel the Music in You posted at The Next 45 Years, saying, "While allowing my heart to hear the words to the song, it occurred to me that I did indeed own my life."
FitBuff presents Power of the Mind – Much Stronger Than Your Biceps! posted at FitBuff.com, saying, "… you may remember I've personally experienced the power of mind over muscle in one of my workouts when I lifted 50 pounds with my mind!"
Self Awareness
Samuel Bryson presents Breaking an addiction: posted at Total Wellbeing.
David B. Bohl presents How Your Gut Reactions Work posted at Slow Down Fast Today!, saying, "We really can make intuitive decisions, at least some of the time. We really can "trust our guts," if not always, at least often."
Gabriella Kortsch, Ph.D. presents Giving Birth To Yourself posted at Psychology, Transformation & Freedom Papers, saying, "Giving birth to yourself can happen at any age. You could be in your 70's, you could be a teenager, you might be in your mid-thirties: it makes no difference, you can make this exhilarating change in your life at any time."
DotLobby presents Neurolinguistic Programming 101 – Rediscover Yourself! posted at DotNLP, saying, "Neuro, meaning mind, and linguistic, meaning language, combine to make NLP one of the most powerful techniques to change the way you see yourself and your world."
Janex presents The Power of Rituals: How to Build Positive, Energizing Daily Rituals posted at Frederic Patenaude Talks.
Spirituality & Meditation
Joshua Wagner presents Love and Fear posted at Total Possibility.
mike skinner presents How Letting Go Can Improve Your Meditation and Does Mindfulness Meditation Protect Us From Depression? posted at meditation for the masses.
Rose Walbrugh presents Is Mindfulness Meditation the key to applying the Secret? posted at FreeMyMind.Net, saying, "We understand the 'The Secret', and we're keeping a positive, open mind and trying to feel good. Yet it's been a few months, and nothing has really changed. Why isn't it working?"
Ron Brown presents Meditation can change brain function: U of T Psychology and Psychiatry posted at The Frame Problem.
State of Mind
jeanjeanie presents Counting Blessings posted at Growing Healthy, saying, "It can be so easy to let little things get you down; but if you think about it, chances are you'll remember a lot of good things in your life, both big and little, to be grateful for."
gamy presents Stop coping with Fear, Transform it. posted at Mind Think Success, saying, "Many people are coping with this word FEAR, without realizing it. I have been there, done that, and know what it is like to cope with fear."
CJ presents Can our happiness set-point be raised? posted at SpiritualInquiry.com, saying, "Talks about research into neuroplasticity that suggests our happiness level is not fixed, as was once thought, but can be increased if a concerted effort is applied."
Therapy
Romeo Vitelli presents Sick Doris posted at Providentia, saying, "An early classic in psychotherapy."
Treatments
Laura Collins presents Adults with eating disorders posted at Are you "Eating With Your Anorexic?"
Dana presents Student, Interrupted: How universities are treating the mentally ill posted at Principled Discovery.
Misc.
Jeremy presents Milestone: 200 posts at AHP and Secrets of the APA Inner Sanctum posted at Advances in the History of Psychology.
Share This Article
February 1, 2016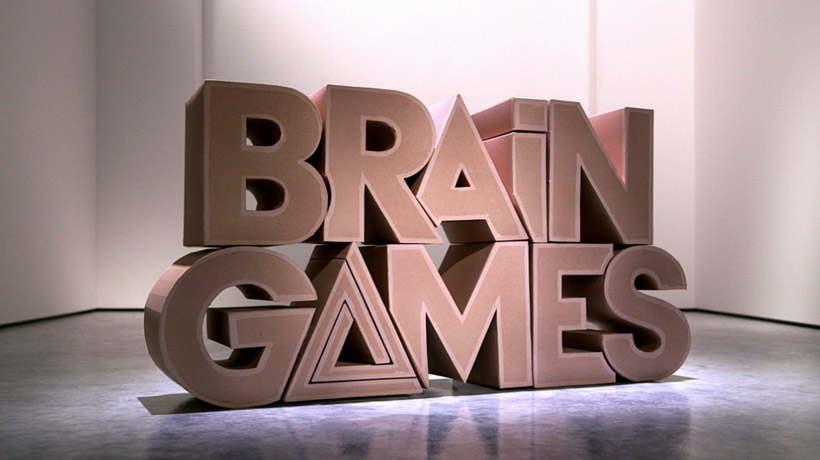 This Sunday February 14th (9 p.m. ET), the Emmy-nominated Brain Games tv-show is back! Wonder junkie Jason Silva returns to our screens, teaming up with... READ MORE →
Like what you read? Give to Brain Blogger sponsored by GNIF with a tax-deductible donation.
Make A Donation