by Shaheen E Lakhan, MD, PhD, MEd, MS, FAAN | February 16, 2008
Welcome to the twenty-seventh edition of Brain Blogging — a semi-monthly blog carnival that aims to review posts "related to the brain and mind that go beyond the basic sciences into a more human and multidimensional perspective."
Please remember to submit your blog entries using the online submission form. We will do our best to review and include your entry! Enjoy your readings…
Disorders
Doc presents Depression, a disordered mind, body, and soul posted at Mind, Soul, and Body, saying, "my take on depression as both a physician and patient."
January Cat presents What the Doctor Does Not Tell You About Parkinson's Disease posted at Christ, Dragons, and Today, saying, "Sixteen years of caregiving for a person with Parkinson's Disease combined with a Ph.D. in Chemistry gives January Cat insight into this disease."
DWSUWF presents GOP Deathwatch: Tracking the Kübler-Ross Model posted at Divided We Stand United We Fall, saying, "In her seminal 1969 book On Death and Dying, Elisabeth Kubler-Ross enumerated the five stages of dying. The psychological process that begins when a patient first becomes aware of a terminal illness is also known as the Kübler-Ross model."
werelax presents Dental Phobia, Part Two posted at Where We Relax, saying, "A few tips about dealing with the fear of Dentists"
Memory & Cognition
Alvaro Fernandez presents Stress and Neural Wreckage: Part of the Brain Plasticity Puzzle posted at SharpBrains, saying, "'My brain is…fried, toast, frazzled, burnt out.' How many times have you said or heard one version or another of these statements."
Adrian presents Becoming a More Creative Individual posted at Path to Your Destiny, saying, "One of the best ways to exercise your brain is to simply become a more creative individual and to practice creativity where and when you can."
Personal Stories
Doc presents Depression, my story part one – The Pretender and two posted at Mind, Soul, and Body.
Palehorse Redivivus presents Overcoming Attention Deficit Disorder: Four Powerful Techniques posted at Beyond Within, saying, "After deciding long-term medication was not an option for me, I spent more than a year figuring out how to overcome my ADD."
Self Awareness
Gabriella Kortsch, Ph.D. presents How Your Thoughts Change Your Body posted at Psychology, Transformation & Freedom Papers, saying, "Thoughts do change our bodies. We used to receive this information only through metaphysical sources."
Galba Bright presents The Most Important Thing Productivity Experts Don't Teach You About Success posted at Tune Up Your EQ.
Joshua Wagner presents Instant Gratification Doesn't Always Mean Instant Success posted at Total Possibility, saying, "In a world of Million Dollar Prizes, and surgeries that can make us skinny in a few months, we have gotten used to the idea of instant gratification."
FruitfulTime presents Are you sleeping enough? posted at FruitfulTime Blog.
Spirituality
Olga Rezo presents Enlightenment through Meditation posted at Metaphysical light rays meditation.
Anmol Mehta presents Hatha Yoga Pose for Brain Fitness – Shoulder Stand Asana posted at Mastery of Meditation, Enlightenment & Kundalini Yoga, saying, "Excellent yoga pose to nourish and rejuvenate the brain."
State of Mind
Rose Walbrugh presents Are you addicted to your emotions? posted at FreeMyMind.Net, saying, "Are we just as blatantly addicted to our emotions as the smoker to his cigarettes? And instead of merely popping into the corner shop to feed our addiction, do we inadvertently orchestrate our lives around our emotional addictions?"
Studies
Michael H presents Antiperspirants – Aluminum & Alzheimer's Disease posted at ControlYourImpact.com, saying, "This article looks into the relationship between aluminum in antiperspirants and Alzheimer's disease."
Dr Shock presents What Sets us Apart from Monkeys and Apes? posted at Dr Shock MD PhD.
Misc.
Stephanie West Allen presents Wise, insightful words on the perils of popularizing neuroscience posted at Brains On Purpose.
Charles H. Green presents When Incentives Backfire posted at Trust Matters, saying, "You get the behaviour you reward is older than Skinner, but well understood by psychology. That you don't get the behaviour you don't reward is as well understood. And that clumsy incentives lead to destructive behaviour should also be understood."
Share This Article
February 1, 2016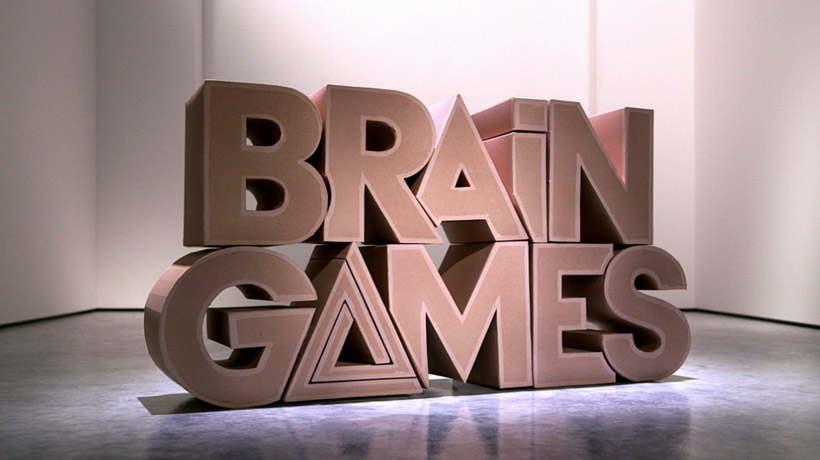 This Sunday February 14th (9 p.m. ET), the Emmy-nominated Brain Games tv-show is back! Wonder junkie Jason Silva returns to our screens, teaming up with... READ MORE →
Like what you read? Give to Brain Blogger sponsored by GNIF with a tax-deductible donation.
Make A Donation