by Shaheen E Lakhan, MD, PhD, MEd, MS, FAAN | March 3, 2008
Welcome to the twenty-eight edition of Brain Blogging — a semi-monthly blog carnival that aims to review posts "related to the brain and mind that go beyond the basic sciences into a more human and multidimensional perspective."
Please remember to submit your blog entries using the online submission form. We will do our best to review and include your entry! Enjoy your readings…
Disorders
GrrlScientist presents Your Future IS Your Genes: Diagnosing Bipolar Disorder from a Blood Sample posted at Living the Scientific Life, saying, "Psychiatrists have developed a blood test that can identify bipolar disorder."
Beth presents The Time Bomb in Your Head: Stroke posted at AGIS CareStation Blog.
FitBuff presents Causes of Skin Itching – Finally Revealed by New Research posted at FitBuff.com's Total Mind and Body Fitness Blog, saying, "new treatments may deactivate the corresponding regions of the brain. For some, itching and scratching is so debilitating that any sign of a new method of relief is excellent news."
Memory & Cognition
Alvaro Fernandez presents Maximize the Cognitive Value of Your Mental Workout posted at SharpBrains: Your Window into the Brain Fitness Revolution, saying, "Why our brains need constant novelty and challenge."
Lori Jewett presents The Effects of Exercise on Cognitive Decline posted at Between Us Girls, saying, "Aerobic exercise can do more than help you lose weight and improve your endurance. Find out how exercise can help save your memory."
Anmol Mehta presents Meditation for Improving Concentration posted at Mastery of Meditation, Enlightenment & Kundalini Yoga, saying, "Excellent time tested meditation technique for building concentration, focus and mental fortitude."
Misc.
Tabitha Grace Smith presents Superfoods – Berry Good for You posted at AGIS CareStation Blog.
Neelakantha presents 100 Weird Facts About the Human Body posted at Bootstrapper.
Personal Stories
Alex Blackwell presents In the Blink of an Eye posted at The Next 45 Years.
Self Awareness
Nick Pagan presents Fundamental Control of Your Mind – Part I posted at Nick Pagan, saying, "This article details some of my personal history in developing self-awareness along with the methods that I now use for achieving better living"
Spirituality
Olga Rezo presents How to attain self-respect posted at Metaphysical light rays meditation.
State of Mind
Nicole presents How One Misplaced Best Friend Brought One New Life Lesson posted at Makeitbetter's Weblog.
isabella mori presents creativity: the murky mind posted at change therapy, saying, "a cross-blog conversation about how creative minds."
Mike Reeves-McMillan presents A Simple Mood Control Technique and How it Works posted at Living Skillfully: Hypnotherapy and Health Science, saying, "How to use classical conditioning to shift your own moods."
Alex Blackwell presents 45 Tips for a Happier, Simpler and More Productive Life posted at The Next 45 Years.
Studies
Stephanie West Allen presents A key to cross-cultural conflict resolution: Around the world in almost 80 (0,000,000) brains posted at Brains On Purpose, saying, "How brains vary from culture to culture"
Deb Serani presents Chemical Signature of Bipolar Disorder posted at Dr. Deb, saying, "This post looks at the chemical signature of Bipolar Disorder"
Michael H presents Antiperspirants – Aluminum & Alzheimer's Disease posted at ControlYourImpact.com, saying, "Aluminum was first recognized as a human neurotoxin in 1886, before being used as an antiperspirant."
Chris presents Precognition and Psychic Martial Arts: A Scientific Perspective posted at Martial Development, saying, "Is it possible that high-level martial artists have used precognition and other psychic abilities to enhance their effectiveness? Or are they all just very quick?"
Deb Serani presents Understanding Research: Antidepressant Data posted at Dr. Deb, saying, "This post looks at the cautions one needs to take when reading 'research.'"
Therapy
Dr Shock presents repetitive Transcranial Magnetic Stimulation, An Update posted at Dr Shock MD PhD, saying, "This is one of two updates of RCT's published about rTMS after a Cochrane systematic review."
Treatments
Pete Quily presents Top 10 Ways to Manage Adult ADHD posted at Adult ADD Strengths.
Mike Reeves-McMillan presents Antidepressant drug trials: Placebo almost as good for most patients posted at Living Skillfully: Hypnotherapy and Health Science, saying, "A widely reported new study on old data suggests that, for some antidepressant drugs, the clinical trials on the basis of which they were approved by the FDA don't show them to be very effective."
Share This Article
February 1, 2016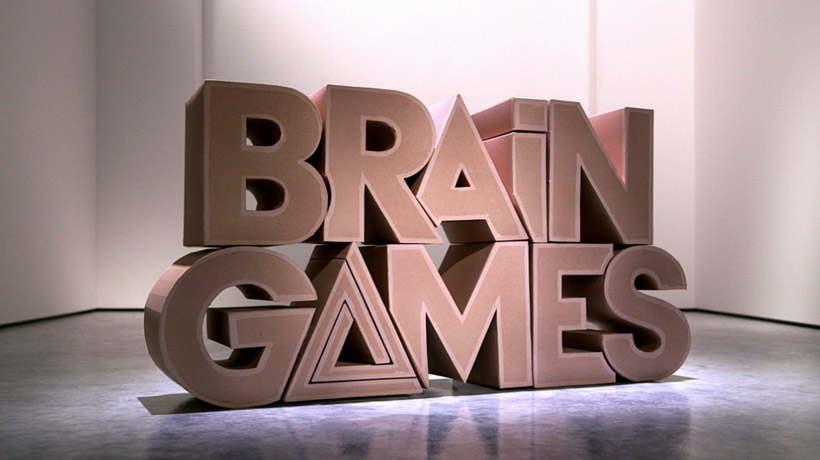 This Sunday February 14th (9 p.m. ET), the Emmy-nominated Brain Games tv-show is back! Wonder junkie Jason Silva returns to our screens, teaming up with... READ MORE →
Like what you read? Give to Brain Blogger sponsored by GNIF with a tax-deductible donation.
Make A Donation