by Shaheen E Lakhan, MD, PhD, MEd, MS, FAAN | March 16, 2008
Welcome to the twenty-ninth edition of Brain Blogging — a semi-monthly blog carnival that aims to review posts "related to the brain and mind that go beyond the basic sciences into a more human and multidimensional perspective."
Please remember to submit your blog entries using the online submission form. We will do our best to review and include your entry! Enjoy your readings…
Disorders
John Eaton presents Anorexia posted at Reverse Thinking, saying, "Anorexia and the Brain: the links between excess worry and perfectionism in the pre-frontal cortex and Anorexia. And what to do about it."
Lorraine Roach presents Shameless Ending Of Anxiety posted at Coping With Anxiety, AnxietyEnded.com.
Deb Serani presents Snoring is No Laughing Matter posted at Dr. Deb that looks at sleep apnea and its side effects.
Memory & Cognition
Ivan presents How Exercise Makes You More Creative posted at makeGENIUS.com.
Alvaro Fernandez presents The Power of Mindsight-by Daniel Goleman posted at SharpBrains, saying, "When you were young, which of these did you feel more often?"
Satheesh presents At Last They Have Invented A Mind Reading Machine! posted at Dr Flop & His Crazy World, saying, "It is about the mind reading algorithm made by scientists of University of California, Berkeley and its future modifications and associated inventions that we can make."
Self Awareness
Galba Bright presents Emotional Intelligence: Don't Leave Home Without It posted at Tune Up Your EQ.
Matthew Spears presents I "should" heal and grow posted at Loving Awareness, saying, "As much as you desire change, understand it is because you think you "should". This desire for change, is usually allowed to come to you from an external source rather that from inside yourself."
David B. Bohl presents Keeping the Stress Monster in Check posted at Slow Down Fast Today!, saying, "In today's world, more people are having to deal with increasing anxiety at the intersection of career, home, family and social life."
Alex Blackwell presents Four Rocks to Grasp in Life posted at The Next 45 Years.
Spirituality and Meditation
Doc presents Religion and Anxiety posted at Mind, Soul, and Body.
Dr. Mike Skinner presents Flow posted at meditation for the masses.
State of Mind
Rose Walbrugh presents Beliefs of happy people posted at FreeMyMind.Net, saying, "How do we set about discovering a set of well grounded beliefs certain to result in a happy, constructive life?"
John Eaton presents Morality is disgusting posted at Reverse Thinking, saying, "How emotions associated with social judgments are triggered in the brain. What NeuroEconomics teaches us about revenge."
Albert Foong presents The Art of Giving What You Don't Have posted at Urban Monk.
Stigmatization & Discrimination
Doc presents Man as machine posted at Mind, Soul, and Body.
Share This Article
February 1, 2016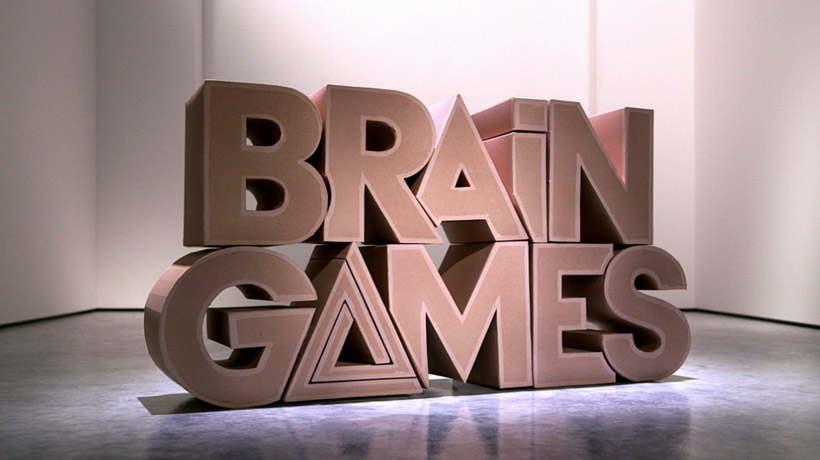 This Sunday February 14th (9 p.m. ET), the Emmy-nominated Brain Games tv-show is back! Wonder junkie Jason Silva returns to our screens, teaming up with... READ MORE →
Like what you read? Give to Brain Blogger sponsored by GNIF with a tax-deductible donation.
Make A Donation