by JC, MD | May 23, 2008
My last post about Doctors and Guns definitely generated some interesting comments. I really enjoyed reading the different perspectives and want to thank all readers for their comments. It has made me realize that this blog can be much more interactive and thus I will try to provide more stimulating posts. It has also made me realize that I need to watch carefully what I write here — so many of you quoted the post verbatim it's a good thing I did not say anything too stupid!
I've decided to go ahead and start a new series of posts about patients and what they want, expect, and deserve from their doctors. A few comments from my previous posts about the changing physician workforce as well as the Medicine and the Law series made me realize that each one of us is a patient and so many blog posts are about medical topics and issues but not about the patients.
I'm calling this the Patient Manifesto series and we will begin with the question:
What do you want, expect, and deserve from your doctor?
I know this is a very broad question so I will start with these categories — personality, education, accessibility, management style, cost. I encourage everyone to comment and every few weeks or so I will update our Patient Manifesto of things that we care about or we should consider when we choose physicians. Here are some things that we can start with. If you want to comment or bring up other categories that would be great.
Gender — It really does not matter to me whether it is a male or female physician.
Personality — It really does not matter to me the exact personality of my doctor as long as he is kind and compassionate. If he is serious or the joker type, it's not that important to me because it's not like I am choosing a friend. I need someone who is genuine and likes his/her job.
Education — It does not matter to me whether my doctor is US educated or from another country. I think reputation is more important than education. I usually will go with whomever my primary care doctor refers or who other doctors think highly of.
Accessibility — I want my doctor to be accessible at all reasonable hours but not all hours of the day or night. I want to be able to get in to see my doctor within a week or two. If I have to wait more than 2 or 3 weeks, that is unacceptable to me and I would be willing to see someone else. I also don't want to have to drive to another town to see a doctor, unless I have a special problem that warrants this specialist.
Management Style (Conservative or Aggressive) — The majority of health problems I have experienced are related to athletic or workplace physical injuries from overuse. My general beliefs about overcoming injuries is to be conservative and not too aggressive because I don't want to make the injury worse and I don't want to extend my time of inactivity. Thus, I tend to feel more comfortable with doctors who are conservative in their management of injuries.
Cost — I have insurance and thus I have to see doctors that accept insurance. Other than that, health is very important to me so cost such as co-payments and all that stuff are not a consideration.
Disciplinary Action — I do not have any clue as to whether my doctors have ever had any disciplinary or legal action taken against them. Perhaps it is because I am a doctor or maybe it is because I tend to go to doctors through referral.
Share This Article
February 1, 2016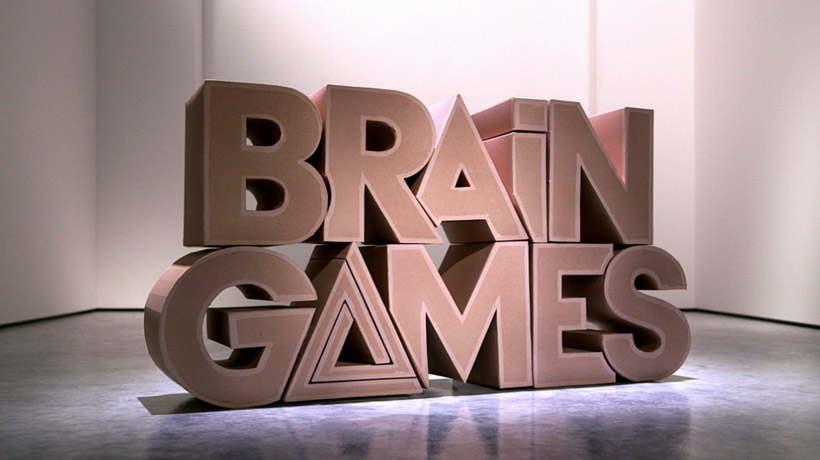 This Sunday February 14th (9 p.m. ET), the Emmy-nominated Brain Games tv-show is back! Wonder junkie Jason Silva returns to our screens, teaming up with... READ MORE →
Like what you read? Give to Brain Blogger sponsored by GNIF with a tax-deductible donation.
Make A Donation