by J. R. White | May 27, 2008
It's a funny thing, being diagnosed with a mental disease. As I've mentioned in prior posts, instead of a scientific tests, most mental illness diagnoses are made after you've talked to someone, answered specific questions, even completed a questionnaire. I know that someday diagnosing conditions such as depression or bipolar disorder will be more exact, more like the process used to diagnose heart conditions. But for now, we make do with what we have.
The question that always comes to my mind is:
How certain is it that I have this or that?
Let me illustrate this with a pretty "funny" situation that happened a few years ago. I visited a mental health facility for the first time and was seen by someone we'll call Wanda. She was not a doctor; she was working towards some certificate or degree and was being "mentored" by a psychiatrist at the facility. Well, after talking to me she gave me a brand new diagnosis, one that had never even been suggested to me before. It was a type of low-level bipolar disorder and she prescribed medicine to treat it. Turns out I didn't feel comfortable with this diagnosis and didn't continue with her suggested treatment plan.
I became friends with two people who worked at my company and had been seen by Wanda within the same time frame. (Since we all lived in the same part of town and had the same insurance company, this wasn't too odd.) What was odd about it was that after talking we realized that all three of us had been given the exact same diagnosis. And, stranger yet, none of us believed in the diagnosis so we all three stayed away from the medication and promptly either found someone else to see or found other ways of coping with the anxiety/depression/mood swings.
So, when I encountered Michael Day's BMJ article, Drug industry is partly to blame for over diagnosis of bipolar disorder, researchers claim, I had to read it. According to researchers from Brown University, many drug companies that make medications that treat bipolar disorder are heavily marketing to doctors. According to lead researcher, Mark Zimmerman:
You cannot go to a meeting on bipolar disorder that doesn't have a big discussion right at the start about how under diagnosed this illness is and how doctors need to ensure that patients are treated.
Therefore, many people, especially young people, are being diagnosed as being bipolar when they are in fact, not. He notes that along with marketing to doctors, advertising directly to the patients (through TV commercials and such) is probably associated with this problem as well. Zimmerman is concerned because bipolar treatment side effects can be serious. On the other hand, Ken Johnson, from Pharmaceutical Research and Manufactures of America, is worried more about under diagnosing the disorder than over diagnosing it.
In the end I believe this raises the tired question of how interconnected drug companies and doctors should be. I don't have the answer but from an outsider's point of view it seems like a very convoluted conflict of interest. And at the end of the day, after all, the decision needs to be based on what's good for the patient. Because it's really not funny to get a wrong diagnosis.
Reference
Day, M. (2008). Drug industry is partly to blame for overdiagnosis of bipolar disorder, researchers claim. BMJ, 336(7653), 1092-1093. DOI: 10.1136/bmj.39577.442650.DB
Share This Article
February 1, 2016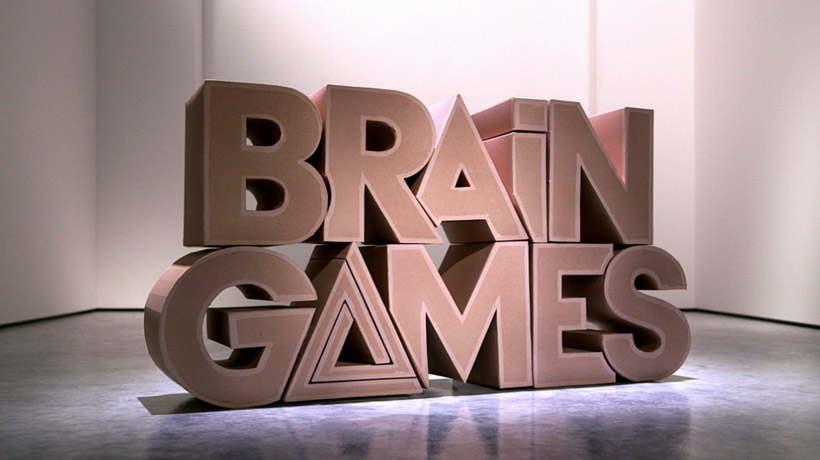 This Sunday February 14th (9 p.m. ET), the Emmy-nominated Brain Games tv-show is back! Wonder junkie Jason Silva returns to our screens, teaming up with... READ MORE →
Like what you read? Give to Brain Blogger sponsored by GNIF with a tax-deductible donation.
Make A Donation