by J. R. White | June 12, 2008
I almost laughed when I saw the title of the Evidence-Based Mental Health journal article, "Attention deficit hyperactivity disorder is associated with poorer academic performance." Not a "ha, ha, that's funny" type of laugh. More of a, "well yes, of course," type laugh.
Now I'm not implying that this is actually any laughing matter. School is a huge part of most children's life and having problems there means that these problems are now a huge part of their life. And it's important to do this research along these lines. But as a former teacher and someone who has worked with children who have ADHD, I can tell you that this isn't a surprise.
This study followed 370 adolescents who have ADHD as well as 740 controls. (There were two controls for each adolescent with ADHD.) The study examined reading achievement, grade retention, dropout rates , and attendance. And the conclusions were that ADHD students are absent more, have lower standardized reading scores, dropout of school at higher levels, and are held back more often.
I wish I had the answer to this problem because there is nothing good about watching a child struggle to sit still or frantically ruffle through their backpack looking for a 3-day-old homework assignment. And it's not fun to watch an 8 year old get frustrated trying to do something that is easy for children who don't have ADHD.
But I believe that in general, children with ADHD will continue to struggle until their care givers, teachers, and doctors realize just how much assistance they need. Although the schools are "supposed" to meet the needs of all children, they don't; they can't. This is as impossible as saying that the schools will make sure that "no child (is) left behind." When a child has any sort of special needs, whether this need is due to a learning disability or being "gifted," the schools can try to meet the needs of the child but it will take some major work and input from parents as well. And even more than this, it will take collaboration between the schools, parents, and doctors.
Raising a child is not easy, for anyone. But when your child has something like ADHD it becomes a little more difficult. Your child probably needs to learn some specific skills that you may not have experience teaching. Their motivation patterns may not be familiar to you. You may not understand how to help them. And if they have a teacher who doesn't have a good understanding of ADHD, it's that much harder.
I recall a conversation I had with a parent of a child with ADHD. They just didn't understand why their child couldn't clean their room. It took them many years before they realized that their child didn't "see" the steps needed to clean their room like someone without ADHD would. So of course, it was hard for them to help their child.
In the end I think that this research points out something that many educators, doctors, and parents of ADHD/ADD children already know: we need to collaborate to find definitive strategies that will help these children be successful in school. These strategies need to be wide-spread, taught to teachers and parents alike. Because we know there's a problem; we need to focus on finding a solution. Until then, parents of children who have ADHD and ADD will have to exhaust local resources and will need to research the subject extensively so they can even out the playing field for their child.
Reference
Sayal, K. (2008). Attention deficit hyperactivity disorder is associated with poorer academic performance. Evidence-Based Mental Health, 11(2), 41-41. DOI: 10.1136/ebmh.11.2.41
Share This Article
February 1, 2016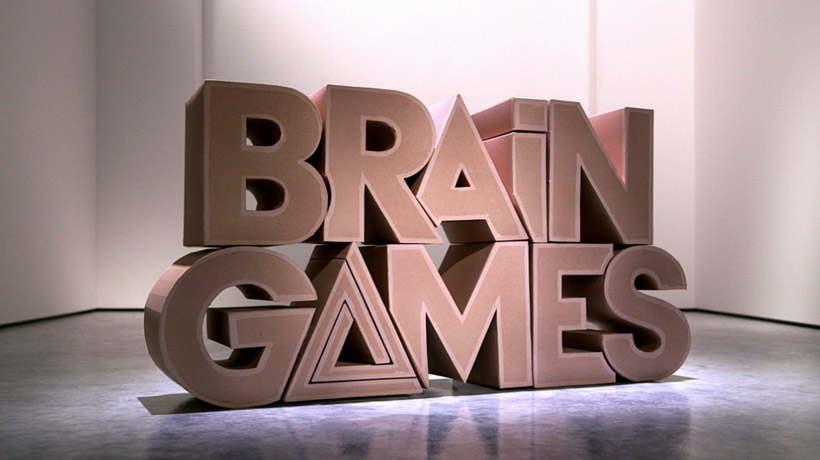 This Sunday February 14th (9 p.m. ET), the Emmy-nominated Brain Games tv-show is back! Wonder junkie Jason Silva returns to our screens, teaming up with... READ MORE →
Like what you read? Give to Brain Blogger sponsored by GNIF with a tax-deductible donation.
Make A Donation