by Shaheen E Lakhan, MD, PhD, MEd, MS, FAAN | June 20, 2008
Welcome to the thirty-fifth edition of Brain Blogging. In this round, we cover the power of brain tumors in self identification, unconventional uses for classic anti-psychotics, the chemical nature of anger, and debate whether stress is real, and if so, how to deal with it.
If you were left out, just leave a comment with your blog entry. Remember, we review the latest blogs related to the brain and mind that go beyond the basic sciences into a more human and multidimensional perspective. You can check our archive for every edition.
For future editions, please remember to submit your blog entries using the online submission form. We will do our best to review and include your entry! Enjoy your readings…
Improving Your Self
Change Therapy presents The Definition of Addiction:
in the last few weeks, a radio interview and two articles have encouraged me to again look at the nature of addiction. one of them is a discussion we are having on this blog here about alcohol use and art, with contributions by danish composer skovgaard danielsen and zen practitioner and painter eden maxwell. another was an article by trisha gura about chocolate addiction.
Meningioma and Me presents How a little brain tumor did me a favor:
Four years ago, I was really enjoying my life. I had the house of my dreams, a great job, and a beautiful garden. I had just learned of a rare vascular problem in my head, had recognized a bit of Divine protection, and had engaged in a very close walk with God. I felt like He was really looking out for me.
Advances in the History of Psychology presents Thorazine's Many Faces:
You have probably never thought of the "classic" schizophrenia drug Thorazine (the trade name for chlorpromazine) as a treatment for ulcers, or menopause, or psoriasis, or "hyperkinetic" children, or arthritis, or bursitis, or asthma, or cancer, or alcoholism, or even vomiting. But, perhaps surprisingly, it has been advertised over the years for all of these conditions.
George L Smyth presents One Minute How-To – How to Remove a Mental Block:
Jason Van Orden explains several steps you can take to get rid of that mental block.
Levent Okyay presents Being Change:
Are you being proactive, making decisions for yourself? Or are you letting your awareness slip and giving others the power to make decisions for you? Is your de facto decision maker someone you don't know, the blind forces of economics, with interests contrary to your own?
Sharp Brain presents Cognitive and Emotional Development Through Play:
Play is rapidly disappearing from our homes, our schools, and our neighborhoods. Over the last two decades alone, children have lost eight hours of free, unstructured, and spontaneous play a week. More than 30,000 schools in the United States have eliminated recess to make more time for academics.
Sheamus presents 7 Ways To Turn Distress Into Eustress:
We all suffer from stress. Some more than others, for sure, but from personal experience anyone who tells you they don't ever feel stressed should be consumed with a hefty pinch. Even ultra-laidback golfer Fred Couples felt the pinch when he arrived at Amen Corner during the US Masters in 1992. Not showing stress, and not feeling stressed, are two very different things.
Tactical Execution presents Millionaire Mind Intensive:
Was this a crazy wierd clut-like exercise? Yes. Absolutely. But it was very effective. It was scary and became completely intertwined with the idea of shedding fears on a psychological level. And let me tell you, when the arrow finally snapped in two, there was a sense of relief that is difficult to describe.
Postcards from the Funny Farm presents Anger and the Brain:
Did you know that science has looked into anger and rage as they relate to the brain? The findings have been quite interesting. A Harvard study found that when subjects revisited tapes they recorded about events that made them angry or enraged they had measurable chemical reactions in the brain. The beginning of what I refer to here as possibility thinking is having an open mind.
My Path To Fitness Blog presents Is STRESS Real?:
Over the weeks and months to come you will get to know me, Rita Losee, Woman of Adventure, Doctor of Success and learn about the amazing places my life's journey has taken me — including the opportunity to be a part of this website. But right now, I want to reflect a bit on some programming I heard yesterday on the Today Show. The segment was about stress in the lives of Americans.
Read or Die! presents Increase your Brainpower now!:
As I was reading the January issue of Reader's Digest mag I found these tips on how to increase brainpower. Check them out; these might help you prepare yourself before taking an exam or before taking the MENSA test.
The Next 45 Years presents 30 True Things You Need to Know Now:
If the map doesn't agree with the ground, the map is wrong. We are given mental maps as children. Our parents and other adults tell us what is right and what is wrong – sometimes they don't always get it, well, right. Now as adults, when we find the maps we have relied on for so long can get us lost, we need to recalibrate and create more reliable guides based on what we now know to be true and where we want to go.
Enhance Life presents Money And Processions: Breaking Free From The Materialism Trap:
Our wants and needs are not the same. Of course, you already know that! I want you to take a good look around your household. Tell me honestly, can you spot any items you once bought thinking they were an absolute need. Are you still using those items or are they just collecting dust somewhere?
The Financial Philosopher presents Mind vs. Brain Part III: Habits of the Reflective Mind:
Think about your daily activities. Do you describe them as routine? How many of those activities could you describe as a conscious choice rather than a habit?
Dr. Deb presents Magnetic Therapy:
In rTMS [Repetitive Transcranial Magnetic Stimulation], a doctor holds a device over a specified area of the brain. Magnetic currents pass through the scalp, sending bursts of electrical fields deep into the brain to alter neural activity.
Slow Down Fast Today! presents Discontent: the Jumping Point for Your Future Success and Happiness:
If you're doing or headed towards what's really important to you, you'll feel a sense of rightness and excitement that's impossible to mistake. This doesn't mean that life will be all fun and games, of course. But if you wake up every day feeling bored or dreading the day to come, that's a sign that you're going the wrong way.
Physical health isn't everything when it comes to overall well-being– you have your mental health to consider as well. For many people, this means embracing the spiritual side of themselves, through meditation, religion and faith-based exercises.
Share This Article
February 1, 2016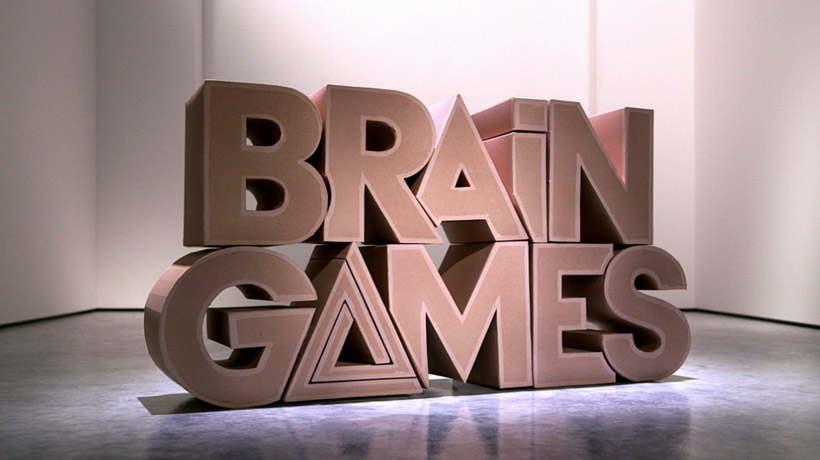 This Sunday February 14th (9 p.m. ET), the Emmy-nominated Brain Games tv-show is back! Wonder junkie Jason Silva returns to our screens, teaming up with... READ MORE →
Like what you read? Give to Brain Blogger sponsored by GNIF with a tax-deductible donation.
Make A Donation