by Jennifer Gibson, PharmD | August 15, 2008
War is hard. It is hard on the economies of the countries involved; it is hard on the leaders of governments; it is hard on the families of those left behind for deployment; it is especially hard on the soldiers. It is no secret that, for generations of wars and military conflicts, soldiers have experienced stress and trauma that leaves a permanent mark on their health and well-being. For some soldiers, this may be a scar, a battle wound, or the loss of a limb. But for some soldiers, the damage is less apparent, manifested in mental health disorders, including posttraumatic stress disorder (PTSD), depression, and alcohol misuse.
Recent findings indicate that the Veterans Administration (VA) and military personnel are getting better at screening soldiers for mental health needs. Soldiers are also getting better at asking for help. The American Journal of Public Health recently reported that the stigma surrounding mental illness and mental health treatment is slowly disappearing. At one VA clinic, nearly 70% of soldiers returning from Iraq or Afghanistan who were screened for mental health services tested positive for requiring mental health services. Of the soldiers who screened positive, more than 70% completed mental health treatment.
The mental health needs of today's soldiers are different than those of past conflicts. When a group of researchers compared the needs of soldiers deployed to Iraq or Afghanistan in the current conflict to veterans of the Vietnam War, today's soldiers differed significantly. Today's soldiers are a younger population with many more females than the military of the past. Additionally, today's soldiers are less likely to be married, and less likely to have been separated or divorced. They are more likely to be employed, and less likely to have ever been incarcerated. They are also less likely to have experienced exposure to wartime atrocities.
In terms of mental health needs, today's soldiers were less likely to be diagnosed with substance abuse disorders, but more likely to experience violent behavior. Today's soldiers also receive less compensation for PTSD than veterans of the Vietnam War. Even in soldiers with PTSD, however, today's soldiers retain more social functioning than Vietnam-era soldiers. When compared to veterans of the Persian Gulf War, today's soldiers are markedly similar.
Still, American soldiers involved in the current conflicts in Iraq and Afghanistan do experience serious mental health issues. A survey of Army troops last year reported that 12% of combat troops in Iraq and 17% in Afghanistan are taking prescription antidepressants or sleeping pills. Soldiers are apparently paying a price for high-stress warfare, but 70% of these soldiers will bounce back once they return home. The remaining 30% will likely suffer from some level of stress-related disorders, including anxiety, irritability, and trouble sleeping, or more serious consequences of panic, rage, suicidal ideation, or nervous breakdowns.
Among the list of ramifications is alcohol misuse, and a recent study in the Journal of the American Medical Association reported an increase in new-onset alcohol-related problems in soldiers of the Iraq and Afghanistan conflicts. The researchers polled nearly 50,000 active and reserve duty Army and National Guard personnel. Reserve and National Guard personnel who were deployed in the current conflicts had a statistically significant increase in new-onset heavy weekly drinking and binge drinking, compared to personnel who were not deployed. Younger soldiers were also at increased risk for experiencing alcohol-related disorders.
Currently, officials from the U.S. Department of Defense are considering adding PTSD to the list of injuries that qualifies soldiers for a Purple Heart. The mental health of our armed forces is clearly a critical issue if the United States is to remain a military powerhouse involved in international conflicts.
References
Fontana, A., Rosenheck, R. (2008). Treatment-seeking veterans of Iraq and Afghanistan: comparison with veterans of previous wars. J Nerv Ment Dis, 196(7), 513-521.
Jacobson, I.G., Ryan, M.A., Hooper, T.I., Smith, T.C., Amoroso, P.J., Boyko, E.J., Gackstetter, G.D., Wells, T.S., Bell, N.S. (2008). Alcohol Use and Alcohol-Related Problems Before and After Military Combat Deployment. JAMA: The Journal of the American Medical Association, 300(6), 663-675. DOI: 10.1001/jama.300.6.663
Seal, K.H., Bertenthal, D., Maguen, S., Gima, K., Chu, A., Marmar, C.R. (2008). Getting Beyond "Don't Ask; Don't Tell": an Evaluation of US Veterans Administration Postdeployment Mental Health Screening of Veterans Returning From Iraq and Afghanistan. American Journal of Public Health, 98(4), 714-720. DOI: 10.2105/AJPH.2007.115519
Share This Article
February 1, 2016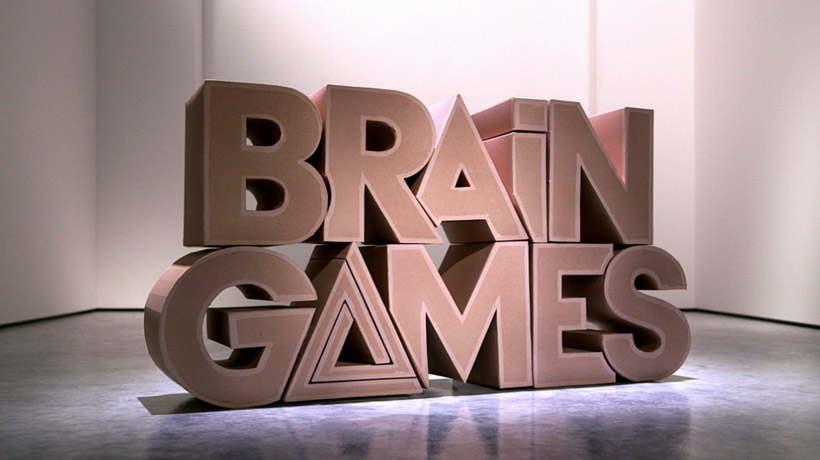 This Sunday February 14th (9 p.m. ET), the Emmy-nominated Brain Games tv-show is back! Wonder junkie Jason Silva returns to our screens, teaming up with... READ MORE →
Like what you read? Give to Brain Blogger sponsored by GNIF with a tax-deductible donation.
Make A Donation