by Jennifer Gibson, PharmD | November 5, 2008
Chronic pain is a widespread challenge, affecting as many as 50 million Americans, and lacks effective treatment options. The American College of Rheumatology defines chronic pain as pain occurring at least 4 days per week for at least 3 months. If there is pain at 11 or more of the 18 defined trigger points, the condition is defined as fibromyalgia.
Both physical and psychological factors are believed to be involved in the development of chronic pain, and individual differences exist in pain sensitivity and tolerance, making treatment difficult. Current treatment options for chronic pain include analgesic drugs, physical activity and rehabilitation, antidepressant medications, and behavior modification, but patients rarely experience a decrease in symptoms over time. Since the condition is believed to have biological and psychological causes, new treatment options are focusing on treatment options that enhance mind-body awareness and control. A study published in BMC Musculoskeletal Disorders in September reports positive effects of hypnosis for the treatment of chronic widespread pain.
Hypnosis is not routinely used in general treatment programs in the United States, but is garnering more attention is recent years, as scientists search for effective, holistic treatment options for chronic pain. Many small studies have shown that hypnosis can provide at least temporary pain relief, and may also lead to a reduction in pain over time. Such approaches to pain management can enhance quality of life and reduce disability related to chronic pain.
The current study involved 16 men and women, aged 23 to 54 years, who were randomized to a treatment group or a non-treatment control group. The treatment group participated in 30-minute hypnosis treatment sessions once weekly for 10 weeks. Both groups continued to receive standard treatments, including analgesic and antidepressant drugs, physiotherapy, and chiropractic therapy. After the initial 10-week treatment period, the patients in the control group were offered hypnosis therapy. Patients completed a 25-item questionnaire evaluating pain, fatigue, concentration problems, activities of daily living, pain interference in work and social life, anxiety and pessimism, and overall quality of life. These subjective scores were rated on a scale from 1 to 100, with higher numbers representing more suffering.
In total, 7 patients from the initial treatment group, plus 5 from the original control group, completed hypnosis therapy. These 12 patients experienced a significant reduction in pain and suffering scores, with a mean improvement of 9.9 points, from 51.5 to 41.6. The 7 patients from the initial treatment group experienced a significant score reduction from 62.5 to 55.4. The 5 patients who completed hypnosis treatment after participating in the control group experienced a near 13-point improvement in functioning, with scores decreasing from 35.97 to 23.54. The 8 patients in the initial control group showed an increase in suffering, with a near 8-point score increase from 37.2 to 45.1.
All 12 patients that completed hypnosis therapy completed follow-up after 1 year, and reported a score of 41.3, indicating maintenance of quality of life improvement. All of the patients reported using self-hypnosis methods at least once weekly during the year and would have taken advantage of additional hypnosis therapy if it had been available.
The small sample size and subjective nature of the questionnaire limits widespread application of these results. Also, the large difference in the baseline scores of the treatment and control groups may indicate unreliability in comparing the 2 groups.
However, many small studies have shown similar results, and a plausible approach to treating chronic pain is to combine pharmacological, physical, and psychological modalities based on each patient's needs.
References
Carli G, Suman AL, Biasi G, Marcolongo R, Santarcangelo EL (2008). Paradoxical experience of hypnotic analgesia in low hypnotizable fibromyalgic patients. Arch Ital Biol, 146 (2), 75-82 PMID: 18822796
Jan Grøndahl, Elin Rosvold (2008). Hypnosis as a treatment of chronic widespread pain in general practice: A randomized controlled pilot trial BMC Musculoskeletal Disorders, 9 (1) DOI: 10.1186/1471-2474-9-124
M JENSEN, S HAKIMIAN, L SHERLIN, F FREGNI (2008). New Insights Into Neuromodulatory Approaches for the Treatment of Pain. The Journal of Pain, 9 (3), 193-199 DOI: 10.1016/j.jpain.2007.11.003
Molton IR, Graham C, Stoelb BL, Jensen MP (2007). Current psychological approaches to the management of chronic pain. Curr Opin Anaesthesiol, 20 (5), 485-489 PMID: 16911061
T OSBORNE (2006). Psychologic Interventions for Chronic Pain. Physical Medicine and Rehabilitation Clinics of North America, 17 (2), 415-433 DOI: 10.1016/j.pmr.2005.12.002
Share This Article
February 1, 2016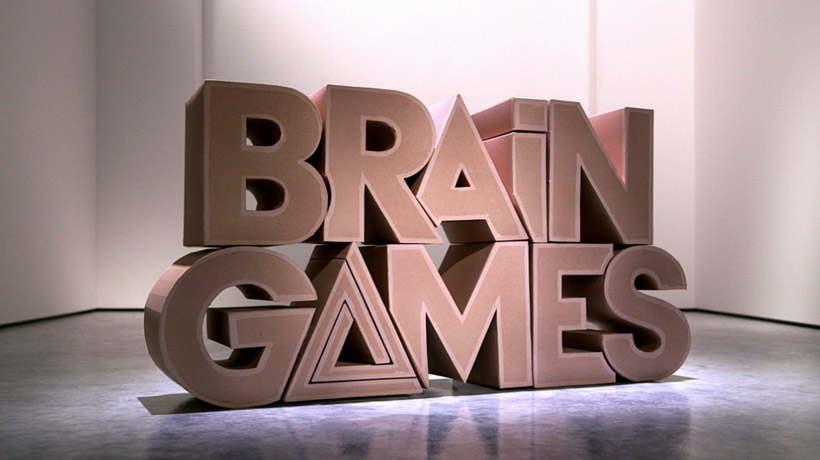 This Sunday February 14th (9 p.m. ET), the Emmy-nominated Brain Games tv-show is back! Wonder junkie Jason Silva returns to our screens, teaming up with... READ MORE →
Like what you read? Give to Brain Blogger sponsored by GNIF with a tax-deductible donation.
Make A Donation