by T. A. McNamee, MD | December 29, 2008
The upper Midwest has been besieged by a bitter cold front for the past several days. Chicago recently reported wind chills of 30 degrees below zero, and several locations in North and South Dakota posted high ambient air temperatures of several degrees below zero, without wind chill. Though not exactly what most would consider desirable temperatures, cold temperatures, and more specifically hypothermia, have played an interesting role in health care. In its infancy, induced hypothermia was used primarily for amputations, in the hopes of providing some pain relief before the era of anesthesia. More recently, hypothermia has shown benefit in several areas, including the following:
Cardiac arrest: Mild to moderate hypothermia has been shown to preserve neurologic function following a cardiac arrest, during which the heart stops pumping and the brain is deprived of oxygen. In addition, recent studies have shown that hypothermia may also help improve short-term survival and minimize damage to the heart following such an injury. There are multiple theories as to why this is the case, including alteration of inflammation, slowing of metabolism, and reduction in cell death. It is apparent, however, that hypothermia can be a major benefit to victims of cardiac arrest.
Traumatic brain injury in children: Although hypothermia has been studied in adults with traumatic brain injury, its benefit may be especially prominent in children. As children's brains are developing rapidly, any significant injury has the potential to cause serious long-term effects. Therapeutic hypothermia has been shown to reduce neurologic dysfunction as well as improve mortality.
Neonatal ischemic encephalopathy: Newborn infants who experience decreased oxygen flow to their brains are at great risk of developing brain damage. Hypothermia has been shown to improve not only their brain function but also their survival.
Stroke: There are some promising studies indicating that hypothermia may help improve recovery in stroke victims. At present, these studies are simply promising, but if validated by larger studies, the use of hypothermia for stroke victims may become more widespread.
Typically hypothermia is induced by using cool intravenous fluids and cooling blankets, but if only local hypothermia is needed the body part of interest can be packed in ice. Patients treated with therapeutic hypothermia may experience electrolyte disorders and may be at higher risk for pneumonia. Overall, however, in specific situations hypothermia can be useful adjunct medical treatment.
References
Hsu CY, Huang CH, Chang WT, Chen HW, Cheng HJ, Tsai MS, Wang TD, Yen ZS, Lee CC, Chen SC, Chen WJ. Cardioprotective effect of therapeutic hypothermia for post-resuscitation myocardial dysfunction. Shock. 2008 Dec 4.
David B. Seder, Salam Jarrah (2008). Therapeutic hypothermia for cardiac arrest: A practical approach Current Neurology and Neuroscience Reports, 8 (6), 508-517 DOI: 10.1007/s11910-008-0081-3
Patrick D. Lyden, Derk Krieger, Midori Yenari, W. Dalton Dietrich (2006). Therapeutic hypothermia for acute stroke International Journal of Stroke, 1 (1), 9-19 DOI: 10.1111/j.1747-4949.2005.00011.x
T HOEHN, G HANSMANN, C BUHRER, G SIMBRUNER, A GUNN, J YAGER, M LEVENE, S HAMRICK, S SHANKARAN, M THORESEN (2008). Therapeutic hypothermia in neonates. Review of current clinical data, ILCOR recommendations and suggestions for implementation in neonatal intensive care units? Resuscitation, 78 (1), 7-12 DOI: 10.1016/j.resuscitation.2008.04.027
Sven M Schulzke, Shripada Rao, Sanjay K Patole (2007). A systematic review of cooling for neuroprotection in neonates with hypoxic ischemic encephalopathy – are we there yet? BMC Pediatrics, 7 (1) DOI: 10.1186/1471-2431-7-30
Nadeem I. Shafi, M Michele Mariscalco (2006). Considering the use of induced hypothermia in a pediatric patient with traumatic brain injury: A critical appraisal of two meta-analyses Pediatric Critical Care Medicine, 7 (5), 468-472 DOI: 10.1097/01.PCC.0000235258.79253.8C
Share This Article
February 1, 2016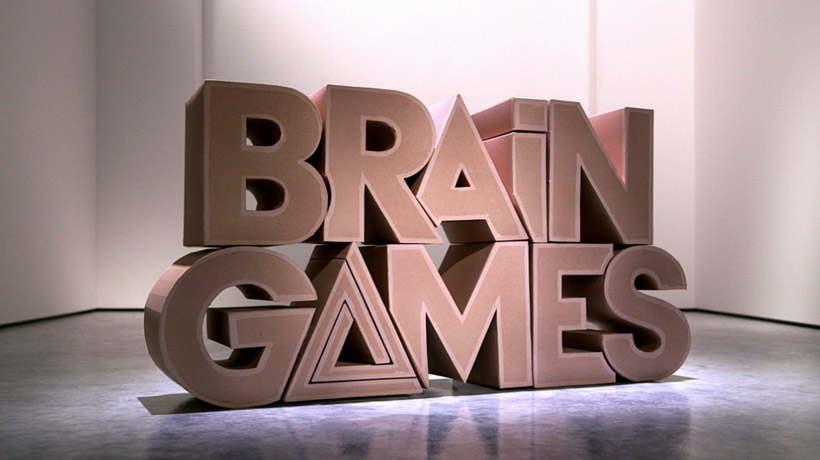 This Sunday February 14th (9 p.m. ET), the Emmy-nominated Brain Games tv-show is back! Wonder junkie Jason Silva returns to our screens, teaming up with... READ MORE →
Like what you read? Give to Brain Blogger sponsored by GNIF with a tax-deductible donation.
Make A Donation