by Jennifer Gibson, PharmD | March 18, 2009
Diabetes in pregnancy is associated with increased morbidity for the mother and the infant. Complications of pregnancy-related diabetes include birth defects, congenital abnormalities, shoulder dislocation during delivery, cesarean delivery, excessive fetal weight and head size, and hypertension. Risk factors for gestational diabetes, or glucose intolerance first diagnosed in pregnancy, include advanced maternal age, overweight or obesity prior to pregnancy, family history of diabetes, and belonging to an ethnic group with a high prevalence of diabetes (African American, Native American, Hispanic, South or East Asian, or Pacific Islander.) A new study published in the Journal of the American Medical Association finds that in addition to the well-known complications of diabetes during pregnancy, women with gestational diabetes are more likely to experience depression during and after pregnancy.
The retrospective study analyzed data from more than 11,000 births to women in New Jersey from 2004 to 2006. All the women were continuously enrolled in Medicaid for the 6 months prior to and 12 months after delivery. The International Classification of Diseases diagnosis codes or prescription records for an antidepressant or antidiabetic medication identified the women with diabetes and depression. Of the study population, 100 women with prepregnancy or gestational diabetes were identified. The women in this group had nearly double the risk of depression during pregnancy or in the postpartum period compared to women without diabetes (15.2% versus 8.5%.) Women with diabetes, but no history of depression, experienced postpartum depression at a rate of 9.6%, compared to 5.9% of women without diabetes or history of depression.
Depression during pregnancy and the postpartum period poses great risk to the mother and child, including impaired functioning for the mother, decreased bonding between mother and child, and maternal thoughts of harming herself or her baby. Depression can lead to inadequate care of both the new mother and the child, posing long-term health and safety risks to both if left untreated.
Previous studies concluded that women with gestational diabetes had more negative perceptions about their health than women without diabetes. These women also had higher anxiety levels during pregnancy and lower sense of overall well-being and health than non-diabetic women. In the same way, many studies have indicated that diabetes unrelated to pregnancy is associated with depression, so this new link may not be entirely pregnancy-related. Additionally, this study looked at women in a low-income demographic, which, can itself, be a risk factor for depression.
Depression affects at least 10% of mothers during the perinatal period. Likewise, diabetes occurs in nearly 9% of pregnancies. Women with gestational diabetes, and their children, are more likely to experience birth-related morbidity and develop chronic disease in the future, including diabetes and hypertension, even if their blood glucose returns to normal after pregnancy. Improved outcomes in pregnancy-related diabetes can be achieved through improved compliance to diet and medication regimens, better control of blood glucose before and during pregnancy, improved neonatal care, and early screening for glucose intolerance and fetal abnormalities. The American Diabetes Association recommends screening women for glucose intolerance in the first trimester of pregnancy if they possess a risk factor for diabetes, as well as screening all women between the 24th and 28th weeks of pregnancy. The American College of Obstetricians and Gynecologists supports theses guidelines.
Women with diabetes during pregnancy are more likely to experience a numerous medical complications before, during, and after pregnancy, as are their infants. Now, depression may need to be added to the list of adverse outcomes associated with diabetes in pregnancy. With growing populations of ethnic groups in the United States at increased risk for diabetes, as well as an increase in obesity and an increase in childbearing age in women, the prevalence of gestational diabetes will continue to rise. The newest study asserts that more research is needed to understand the exact relationship between diabetes and depression, but the increased risk of new-onset depression related to gestational diabetes calls for more intervention for women at highest risk for both diabetes and depression.
References
Casey, B. (1997). Pregnancy Outcomes in Women With Gestational Diabetes Compared With the General Obstetric Population Obstetrics & Gynecology, 90 (6), 869-873 DOI: 10.1016/S0029-7844(97)00542-5
Kim, C., Brawarsky, P., Jackson, R., Fuentes-Afflick, E., & Haas, J. (2005). Changes in Health Status Experienced by Women with Gestational Diabetes and Pregnancy-Induced Hypertensive Disorders Journal of Women's Health, 14 (8), 729-736 DOI: 10.1089/jwh.2005.14.729
Kozhimannil, K., Pereira, M., & Harlow, B. (2009). Association Between Diabetes and Perinatal Depression Among Low-Income Mothers JAMA: The Journal of the American Medical Association, 301 (8), 842-847 DOI: 10.1001/jama.2009.201
LUCAS, M. (2001). DIABETES COMPLICATING PREGNANCY Obstetrics and Gynecology Clinics of North America, 28 (3), 513-536 DOI: 10.1016/S0889-8545(05)70215-1
Saydah, S., Chandra, A., & Eberhardt, M. (2005). Pregnancy Experience Among Women With and Without Gestational Diabetes in the U.S., 1995 National Survey of Family Growth Diabetes Care, 28 (5), 1035-1040 DOI: 10.2337/diacare.28.5.1035
Xiong, X. (2001). Gestational diabetes mellitus: prevalence, risk factors, maternal and infant outcomes International Journal of Gynecology & Obstetrics, 75 (3), 221-228 DOI: 10.1016/S0020-7292(01)00496-9
Share This Article
February 1, 2016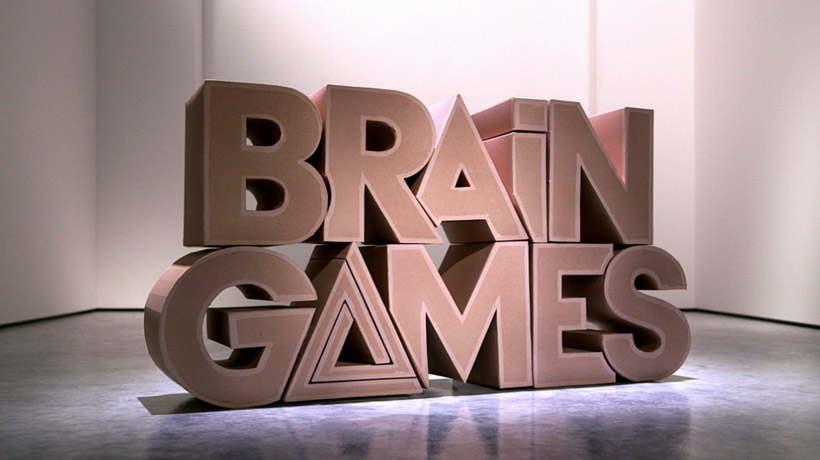 This Sunday February 14th (9 p.m. ET), the Emmy-nominated Brain Games tv-show is back! Wonder junkie Jason Silva returns to our screens, teaming up with... READ MORE →
Like what you read? Give to Brain Blogger sponsored by GNIF with a tax-deductible donation.
Make A Donation