by Jennifer Gibson, PharmD | March 30, 2009
With the intensifying call for transparency in corporate America, several pharmaceutical companies have announced plans to jump on the proverbial bandwagon early. In anticipation of the passage of the Physician Payments Sunshine Act in the U.S. Senate, Eli Lilly and Merck have announced plans to establish online registries of payments made to physicians. Additionally, Glaxo Smith Kline, Pfizer, and AstraZeneca will disclose charitable giving and change the way they financially support educational programs.
The Physician Payments Sunshine Act — a bipartisan piece of legislation introduced by Senators Chuck Grassley (R-Iowa) and Herb Kohl (D-Wisconsin) — was first introduced in 2007, but has failed passage to date. With ever-increasing scrutiny of government and corporate organizations, many expect the amended bill to pass successfully this year. The bill would require drug companies to submit a report to the Secretary of Health and Human Services detailing any payments, gifts, food, trips, samples, rebates, or other type of compensation given to physicians.
While almost no one would argue that transparency in industry — any industry — is bad, and patients and the rest of the public have a right to know for whom their doctors are working, some income should be a private matter. Most professions consider the thought of having the details of all income given or received published on the Internet for general consumption anathema. Plenty of the work carried out by physicians for pharmaceutical companies is legitimate, and the particulars about the amount and quantity of honoraria or compensation are no one's business except the person completing the work. Many physicians have already declared an end to any work with pharmaceutical companies if the payment details are released. This means that physicians may not be willing to participate in much-needed clinical trials or speak at conferences. These may be unfortunate consequences of a well-intentioned plan.
The line between compensation and bribery becomes blurrier when conflicts of interest are present that affect patient care and professional responsibility. Any financial or proprietary agreement that makes a physician more or less likely to support a particular drug or product than he otherwise would creates an impression of distrust and weakens the medical establishment. Physicians receive support from drug companies in many ways: research support, assistance with manuscript preparation and publication, speaking fees, consulting services, grants, stocks, and many other material items. While many physicians argue vehemently that these arrangements do no harm to patients or the medical profession, and that a drug company can never unduly influence physicians, stacks of literature report otherwise. Not only are physicians, in fact, influenced by these relationships with the pharmaceutical industry, but also these relationships are driving up the cost of health care. For example, one study reports that physicians are many times more likely to prescribe a particular drug after meetings with drug company representatives or participation in conferences sponsored by the industry, even if that drug was not the best-choice agent. When newer, often more expensive agents, are prescribed, the costs to the patient and the insurance carriers increase unnecessarily.
Safeguarding the public is paramount in today's medical climate. Change is likely coming to the organization and structure of the American health care model, and the public is paying more attention to conflicts created by inappropriate relationships between physicians and drug companies. Americans spend approximately $200 billion annually on prescription drugs, and this is the fastest growing piece of the health care budget. Patients want to make sure that this money is being used appropriately and for the right reasons.
Make no mistake: the pharmaceutical industry is not all bad. Certainly, modern medicine would not be where it is today were it not for the innovative research and development of the drugs and devices made possible by private pharmaceutical companies. Drug companies do provide low- and no-cost drugs to uninsured and indigent patients and do help fund professional meetings and medical journals that provide current and candid information. But, the industry is a for-profit business whose sole purpose is to make money. Like any for-profit company, the pharmaceutical industry seeks profits through wise investments. The investments, in this case, are relationships with physicians.
Why do physicians engage in relationships that some deem, at the very least, questionable? Many are motivated by entitlement. One study reported that, despite strong efforts of medical schools to discourage gift taking from pharmaceutical companies, an overwhelming majority of medical students felt entitled to these gifts. Even those that reported being troubled by the gifts accepted them. Recognition and belonging motivates other physicians to accept the largesse offered by the drug industry. It is undeniably desirable to be recognized as an expert, or at least invited to a fancy steak dinner to mingle with colleagues. And, in this day of decreased reimbursement and increasing costs of medical education and business ownership, money is an irrefutable, and understandable, motivator for many physicians.
Many academic medical centers and professional organizations, including the American Medical Association, support the new federal legislation and have previously renounced the idea of industry handouts. Gifts — in any form — from the pharmaceutical industry to physicians have the potential to compromise the objectivity of treatment decisions, increase the costs of health care, and erode the trust of the patient-physician relationship. While federal legislation disclosing financial details of these relationships may not be the answer, physicians need to carefully examine their own relationships with the pharmaceutical industry and consider the implications on their professional relationships.
References
Kondro, W. (2008). Pharma giants to create databases on gifts to physicians Canadian Medical Association Journal, 179 (11), 1118-1118 DOI: 10.1503/cmaj.081669
LICHTER, P. (2008). Debunking Myths in Physician–Industry Conflicts of Interest American Journal of Ophthalmology, 146 (2), 159-171 DOI: 10.1016/j.ajo.2008.04.007
MARCO, C., MOSKOP, J., SOLOMON, R., GEIDERMAN, J., & LARKIN, G. (2006). Gifts to Physicians from the Pharmaceutical Industry: An Ethical Analysis Annals of Emergency Medicine, 48 (5), 513-521 DOI: 10.1016/j.annemergmed.2005.12.013
Share This Article
February 1, 2016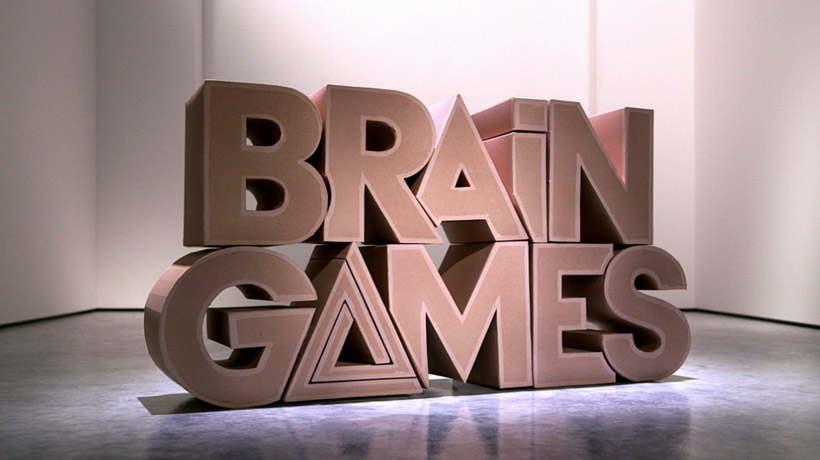 This Sunday February 14th (9 p.m. ET), the Emmy-nominated Brain Games tv-show is back! Wonder junkie Jason Silva returns to our screens, teaming up with... READ MORE →
Like what you read? Give to Brain Blogger sponsored by GNIF with a tax-deductible donation.
Make A Donation