by Jennifer Gibson, PharmD | June 24, 2009
The misuse of antibiotics around the world is increasing due, in part, to diagnostic uncertainty and patient expectations. One of the most common causes of antibiotic use in the United States, as well as other industrialized nations, is lower respiratory tract infections (LRTIs). Unfortunately, LRTIs are, for the most part, unresponsive to antibiotics. The inappropriate use of such antibiotics, therefore, increases medical costs, increases the risk for side effects and drug interactions, and — most importantly — increases the risk for the development of antimicrobial resistance.
In the past few years, many health care agencies and organizations have promoted programs to reduce the use of unnecessary antibiotics. These programs have included everything from prescriber training to patient education to additional diagnostic testing, and only a few programs have seen moderate success in reducing the use of unnecessary antibiotics. A new study in the British Medical Journal (BMJ) evaluated yet another approach to promoting judicious antibiotic use and concluded that the most effective method of decreasing antibiotic use is a combination of diagnostic testing and enhanced physician-patient communication.
The BMJ study evaluated 413 patients with suspected LRTIs among 40 general practitioners in the Netherlands. Practitioners used a C-reactive protein (CRP) point of care test and enhanced communications techniques, alone and in combination. This assessment of a disease or diagnostic approach versus a patient-centered approach is similar to other studies conducted, and observed that antibiotics were prescribed significantly less often in the CRP test group versus the no test group (31% versus 53%). Similarly, antibiotics were prescribed significantly less often in the enhanced communication group (27%) compared with the group that practiced traditional communication techniques (54%). The practitioners who used a combination of CRP testing and enhanced communication skills prescribed antibiotics the least. These interventions did not affect patients' recovery or satisfaction with care received.
The thoughtful and appropriate use of antibiotics is vital for reducing the global crisis of antibiotic resistance. Patient demands and lack of prescriber training and education contribute to the over-use and misuse of antibiotics for conditions for which they are ineffective. The current study is just one in a long line of similar appraisals that promote patient-centered approaches, including education and communication, as important factors in reducing unnecessary antibiotic use.
While nearly every health care professional acknowledges the general need to use antibiotics appropriately, most do not view it as a problem they can fix themselves and most have not altered their own prescribing habits, even in light of the increasing concern of antibiotic resistance. While the authors of the current study are doing their part to increase awareness of appropriate antibiotic use, it is a little disheartening that physicians need a randomized, controlled clinical trial and a peer-reviewed journal article to encourage them to communicate with their patients.
References
Briel M, Langewitz W, Tschudi P, Young J, Hugenschmidt C, Bucher HC. Communication training and antibiotic use in acute respiratory tract infections. A cluster randomised controlled trial in general practice. Swiss Med Wkly. Apr 15 2006;136(15-16):241-247.
Cals, J., Butler, C., Hopstaken, R., Hood, K., & Dinant, G. (2009). Effect of point of care testing for C reactive protein and training in communication skills on antibiotic use in lower respiratory tract infections: cluster randomised trial BMJ, 338 (may05 1) DOI: 10.1136/bmj.b1374
Cals JW, Hopstaken RM, Butler CC, Hood K, Severens JL, Dinant GJ. Improving management of patients with acute cough by C-reactive protein point of care testing and communication training (IMPAC3T): study protocol of a cluster randomised controlled trial. BMC Fam Pract. 2007;8:15. DOI: 10.1186/1471-2296-8-15
Francis NA, Hood K, Simpson S, Wood F, Nuttall J, Butler CC. The effect of using an interactive booklet on childhood respiratory tract infections in consultations: study protocol for a cluster randomised controlled trial in primary care. BMC Fam Pract. 2008;9:23. DOI: 10.1186/1471-2296-9-23
Spurling GK, Del Mar CB, Dooley L, Foxlee R. Delayed antibiotics for respiratory infections. Cochrane Database Syst Rev. 2007(3):CD004417. DOI: 10.1002/14651858.CD004417.pub3
Share This Article
February 1, 2016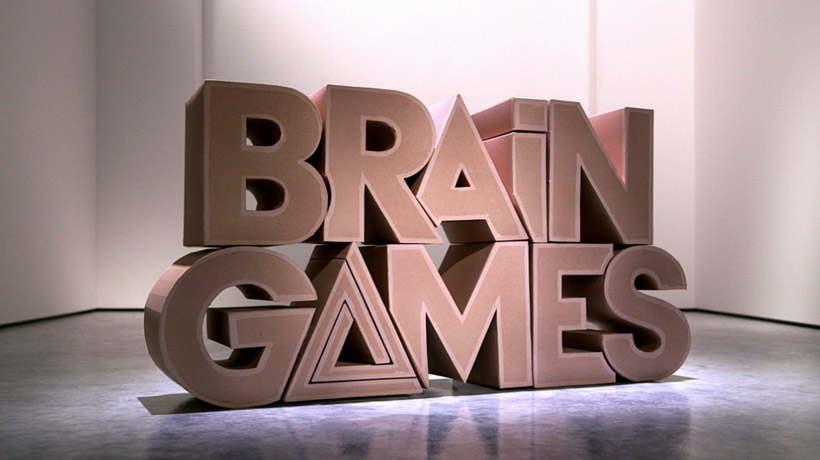 This Sunday February 14th (9 p.m. ET), the Emmy-nominated Brain Games tv-show is back! Wonder junkie Jason Silva returns to our screens, teaming up with... READ MORE →
Like what you read? Give to Brain Blogger sponsored by GNIF with a tax-deductible donation.
Make A Donation