by Carolyn Starner, RN, BSN | August 4, 2009
While performing research for my next article, I found a paper in The Open Neurology Journal reporting the results of a scientific study which confirmed both the presence and the level of cognitive impairment in people with chronic fatigue syndrome (CFS). As I was reading the study, I thought "Aha! Finally. A study that confirms cognitive deficits!" My interest and excitement was due to my own experience with CFS and the many difficulties I have experienced over the past fifteen years; as well as the knowledge of how this information will help other people afflicted with this crippling illness.
I had entered nursing with a lot of anticipation and many ambitious plans for the future. After working a few years on a critical care unit, I decided to change my focus and began working as a visiting nurse for a local home health care agency. One wintry day, I fell while going down the outside stairs and sprained both my ankle and shoulder. Nothing to worry about, right? A few weeks of rest and recuperation and I would be good as new and back to work. This is where all of my plans went straight off the rails and I found myself in a situation where I had no control and very little understanding and support from the medical community.
I was bedridden for almost two years; many days lacking the energy to lift my head from the pillow. The headaches were crippling, my sleep pattern was horribly disrupted, and the aches and pains were awful. As if this wasn't bad enough, my brain had become so muddled and fuzzy that I was unable to understand what I was reading, my concentration, memory, and ability to focus was gone, and I struggled to find the correct words when speaking.
There was this huge disconnect in my brain that prevented me from identifying and understanding exactly what I was experiencing, and I was unable to effectively communicate the deficits and the severity to my doctors and family. Anyone who has had the misfortune to develop CFS knows how difficult it is to explain exactly how badly you are feeling and to describe the problems you are having with thinking, memory, and concentration; especially since people with CFS usually do not look physically ill.
What made the entire situation infinitely worse for me was the fact that I was an RN. I had all this medical knowledge stored somewhere up there in my brain, but I was no longer able to access any of it. Not being able to accurately communicate my problems and how my life was being affected became a source of embarrassment and shame to me, and I gradually withdrew from actively pursuing medical care or attempting to explain to my family why I was not working anymore.
This brings me back to the study. Up until now, scientists have been unable to accurately measure the level of cognitive impairment being reported by people with CFS, and were not even able to say with certainty that cognitive impairment actually existed. In this study, of the over 500 participants, 20% of people with CFS were found to have significant cognitive impairment; while only 4.8% of the control group was found to have any level of cognitive impairment.
People with CFS were found to have attention deficits, more incorrect answers on tests, and did not process information as rapidly as people without CFS; their memory was impaired, their reaction times were much longer, they were slower to process information and also had slower motor speed; they were easily distracted, and had verbal difficulties. People with CFS showed a higher level of mental fatigue when tests were repeated, and researchers were able to conclude that the level of cognitive impairment a person experiences is greatly affected by the degree of mental fatigue they are experiencing.
A very strong association was found to exist between a person's complaints of mental fatigue, their illness severity, and their level of cognitive impairment. In addition, the level of cognitive impairment experienced was found to not be affected by the presence of psychiatric illnesses or medications. Those among us who have been dealing with this medical mystery finally have a study to that proves that memory, concentration, and attention problems really do exist.
Fortunately, I have gradually improved over time and was able to find a way to return to work while limiting my physical activity and stress level. I still have some of the symptoms of CFS: I become very tired and do not have the stamina for a lot of physical activity, and when I am over-tired my brain becomes fuzzy and I am unable to concentrate. This study has confirmed what I knew all along, cognitive deficits in CFS do exist. To this day, I couldn't say whether CFS is a disease or an illness state; but I can tell you what CFS is not… I am not lazy, I do not want to be ill, and what I am experiencing is not a figment of my imagination.
References
Capuron L et al. Cognitive dysfunction relates to subjective report of mental fatigue in patients with chronic fatigue syndrome. Neuropsychopharmacology. 2006 Aug;31(8):1777-84.
Majer, M., Welberg, L., Capuron, L., Miller, A., Pagnoni, G., & Reeves, W. (2008). Neuropsychological Performance in Persons With Chronic Fatigue Syndrome: Results From a Population-Based Study Psychosomatic Medicine, 70 (7), 829-836 DOI: 10.1097/PSY.0b013e31817b9793
Thomas M et al. An Investigation into the Cognitive Deficits Associated with Chronic Fatigue Syndrome. The Open Neurology Journal. 2009; 3: 13-23.
Share This Article
February 1, 2016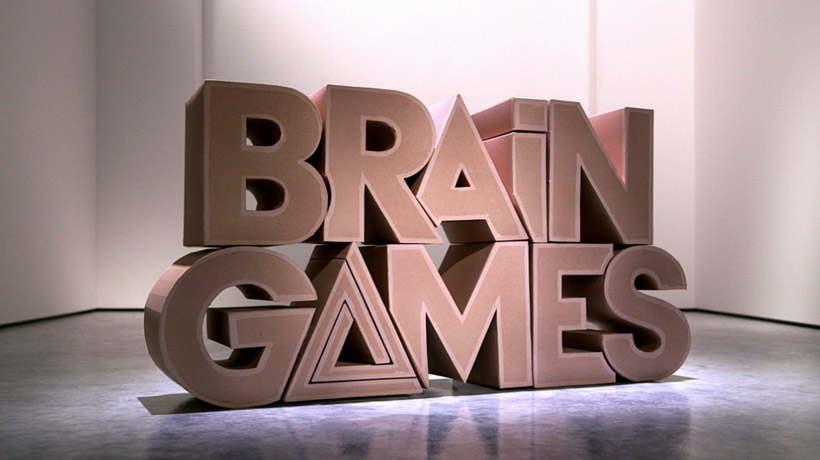 This Sunday February 14th (9 p.m. ET), the Emmy-nominated Brain Games tv-show is back! Wonder junkie Jason Silva returns to our screens, teaming up with... READ MORE →
Like what you read? Give to Brain Blogger sponsored by GNIF with a tax-deductible donation.
Make A Donation