by Jennifer Gibson, PharmD | April 25, 2010
Sexuality is an important component of overall health and quality of life. An active sex life can reduce stress, strengthen the immune system, improve cardiovascular health and promote longevity. Not only does sex lead to health benefits, but good health leads to improved sexuality. A recent British Medical Journal (BMJ) report concluded that the better one's health, the more sex he or she can look forward to later in life.
Sexual health is important throughout a person's life, and older age is no exception. Unfortunately, sexual activity and function declines with age in both men and women owing to a combination of biological, psychological, and cultural factors. Approximately half of sexually active middle-aged and elderly adults in the United States report at least one bothersome sexual problem; one-third of this population reports at least two problems. The most prevalent problem for women is low desire, while men complain most often of erectile dysfunction.
Fortunately, older adults who wish to remain sexually active have an armamentarium of products and medications to treat sexual dysfunction. Additionally, being in good overall health improves sex and prolongs sexual life expectancy. The BMJ study analyzed two cohorts of more than 3000 adults each and assessed the anticipated number of years remaining of sexually active life for different gender and age groups. Overall, men were more likely to report being sexually active, enjoying a good quality sex life, and having an interest in sex in all age groups. In the study populations, 39% of men and 17% of women were still sexually active at age 75 to 85 years old. Of those who were sexually active, nearly 71% of men and 51% of women reported a good quality sex life, and 41% of men and 11% of women were interested in sex. For all age groups, both men and women in self-reported "very good" or "excellent" health were nearly twice as likely as their unhealthier peers to be sexually active. Good health was also associated with increased frequency of sex, as well as sexual desire.
The good news for healthy, younger adults is that they can look forward to many years of a sexually active life. The average sexually active life expectancy for a 30-year-old today is nearly 35 years for a man and 31 years for a woman. A 55-year-old man today can still anticipate 15 more years of a sex life, while a woman can expect a little more than 10 years. At age 55, men in very good or excellent health can expect an additional 5 to 7 years of sexually active life, compared to their peers in fair or poor health; women in very good or excellent health can expect 3 to 6 additional years of an active sex life.
The good news from the BMJ study for older adults is that if they are already enjoying a healthy sex life, there are many more years of sexual activity ahead. But, if they are not enjoying a healthy sex life, there is hope: make sexual health a part of overall health. Identifying factors that contribute to good health, and good sexual health, are important for physicians to discuss with patients. A minority of middle-aged and elderly patients report discussing sexual health or function with a physician since the age of 50, despite advances in treating sexual dysfunction in both men and women. Similarly, maintaining cardiovascular health, controlling diabetes, or treating depression can improve sex — all components of overall health that physicians should be addressing anyway. Good health leads to good sex, and good sex leads to good health. That is a cycle that most adults can support.
References
Camacho, M., & Reyes-Ortiz, C. (2005). Sexual dysfunction in the elderly: age or disease? International Journal of Impotence Research, 17 DOI: 10.1038/sj.ijir.3901429
DeLamater, J., & Karraker, A. (2009). Sexual functioning in older adults Current Psychiatry Reports, 11 (1), 6-11 DOI: 10.1007/s11920-009-0002-4
Lindau, S., & Gavrilova, N. (2010). Sex, health, and years of sexually active life gained due to good health: evidence from two US population based cross sectional surveys of ageing BMJ, 340 (mar09 2) DOI: 10.1136/bmj.c810
Lindau ST, Schumm LP, Laumann EO, Levinson W, O'Muircheartaigh CA, Waite LJ. A study of sexuality and health among older adults in the United States. N Engl J Med. Aug 23 2007;357(8):762-774.
Smith, L., Mulhall, J., Deveci, S., Monaghan, N., & Reid, M. (2007). Sex After Seventy: A Pilot Study of Sexual Function in Older Persons The Journal of Sexual Medicine, 4 (5), 1247-1253 DOI: 10.1111/j.1743-6109.2007.00568.x
Waite LJ, Laumann EO, Das A, Schumm LP. Sexuality: measures of partnerships, practices, attitudes, and problems in the National Social Life, Health, and Aging Study. J Gerontol B Psychol Sci Soc Sci. Nov 2009;64 Suppl 1:i56-66.
Share This Article
February 1, 2016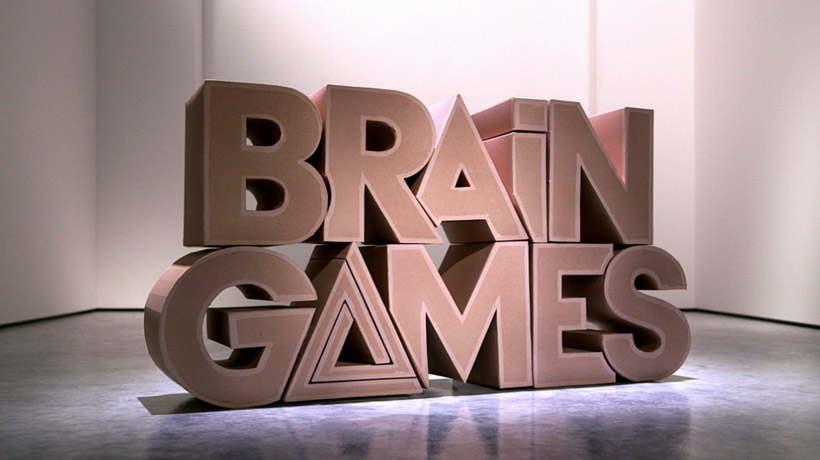 This Sunday February 14th (9 p.m. ET), the Emmy-nominated Brain Games tv-show is back! Wonder junkie Jason Silva returns to our screens, teaming up with... READ MORE →
Like what you read? Give to Brain Blogger sponsored by GNIF with a tax-deductible donation.
Make A Donation