by Jennifer Gibson, PharmD | July 15, 2010
Tea has been a mainstay of civilizations around the world for centuries. Parties are held in its honor; time is dedicated to its consumption every afternoon; books, poems, songs, and proverbs have extolled its virtues. Debate surrounds the making of the perfect cup of tea, and the type of tea one drinks is said to reveal the true nature of a person. Serving tea is steeped in nuances of social etiquette. Still, throughout the world, tea drinkers rejoice in new research that claims tea is not just good for the soul, but good for the body, as well.
A new study published in the August edition of the journal Arteriosclerosis, Thrombosis, and Vascular Biology reports that tea consumption reduces the risk of mortality due to cardiovascular disease. Both tea and coffee were associated with cardiovascular disease morbidity, also, but neither was associated with stroke or all-cause mortality. The large prospective cohort study examined the tea and coffee consumption of more nearly 38,000 healthy adult men and women from the Netherlands. The participants completed food-frequency questionnaires and physical examinations at baseline, and were then followed for 13 years to assess cardiovascular morbidity and mortality.
During the follow-up period, 1881 incidents of cardiovascular morbidity were documented, along with 1405 cases of all-cause mortality. In all, 70 deaths were due to stroke and 123 were to due to coronary heart disease (CHD). There was no significant association between coffee consumption and CHD, stroke, or all-cause mortality. A trend was observed that indicated a reduced risk of CHD mortality and all-cause mortality with consumption of between 3.1 and 6 cups of coffee per day. A significant association was found between decreased CHD morbidity and the consumption of between 2.1 and 3 cups of coffee per day. Tea consumption of between 3.1 and 6 cups per day was significantly associated with decreased cardiovascular morbidity and mortality.
Many studies have examined tea and coffee consumption and their relationship to cancer, kidney dysfunction, dementia, and diabetes. The controversy is brewing as to whether these beverages have positive or negative effects, and what the cause of the effects might be. Some researchers claim that caffeine holds the key to the tea chest, while others assert the polyphenols give tea its strength. The exact effects of coffee and tea consumption in humans remain unclear. Still, they are among the most commonly consumed drinks in the world.
The Dutch researchers had an admittedly small sample size and limited cardiovascular events from which to draw their conclusions. They also did not account for a change in drinking habits over the course of the study's follow-up period, nor did they document many other lifestyle factors that contribute to cardiovascular health. However, the evidence should encourage everyone to put on a pot of tea and warm your soul. And, maybe, save your heart.
References
Binns CW, Lee AH, & Fraser ML (2008). Tea or coffee? A case study on evidence for dietary advice. Public health nutrition, 11 (11), 1132-41 PMID: 18198009
Conen D, Chiuve SE, Everett BM, Zhang SM, Buring JE, & Albert CM (2010). Caffeine consumption and incident atrial fibrillation in women. The American journal of clinical nutrition PMID: 20573799
de Koning Gans JM, Uiterwaal CS, van der Schouw YT, Boer JM, Grobbee DE, Verschuren WM, & Beulens JW (2010). Tea and Coffee Consumption and Cardiovascular Morbidity and Mortality. Arteriosclerosis, thrombosis, and vascular biology PMID: 20562351
Heckman MA, Weil J, & Gonzalez de Mejia E (2010). Caffeine (1, 3, 7-trimethylxanthine) in foods: a comprehensive review on consumption, functionality, safety, and regulatory matters. Journal of food science, 75 (3) PMID: 20492310
Kuriyama S, Shimazu T, Ohmori K, Kikuchi N, Nakaya N, Nishino Y, Tsubono Y, & Tsuji I (2006). Green tea consumption and mortality due to cardiovascular disease, cancer, and all causes in Japan: the Ohsaki study. JAMA : the journal of the American Medical Association, 296 (10), 1255-65 PMID: 16968850
Larsson SC, Männistö S, Virtanen MJ, Kontto J, Albanes D, & Virtamo J (2008). Coffee and tea consumption and risk of stroke subtypes in male smokers. Stroke; a journal of cerebral circulation, 39 (6), 1681-7 PMID: 18369170
Share This Article
February 1, 2016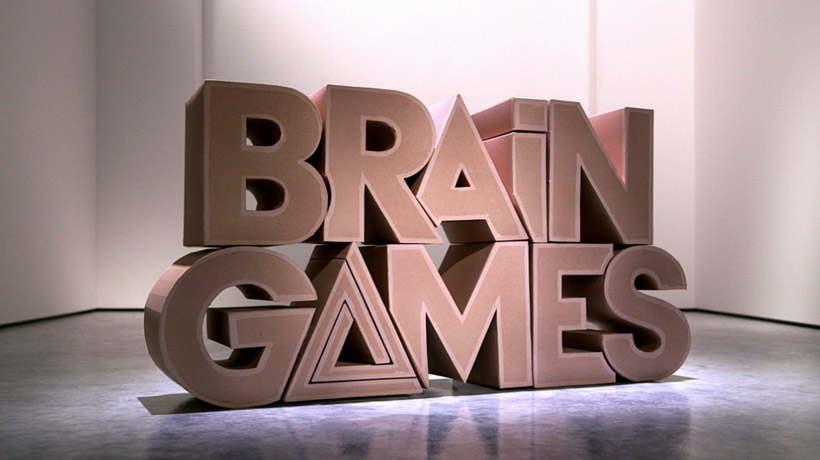 This Sunday February 14th (9 p.m. ET), the Emmy-nominated Brain Games tv-show is back! Wonder junkie Jason Silva returns to our screens, teaming up with... READ MORE →
Like what you read? Give to Brain Blogger sponsored by GNIF with a tax-deductible donation.
Make A Donation