by Jennifer Gibson, PharmD | September 9, 2010
Medical professionalism is becoming hard to define in a digital age that blurs the line between public and private information. A majority of college students, health professional students, and young health care practitioners have social networking accounts and an active online presence. However, these accounts and profiles may be detrimental to individual and collective professionalism.
A recent study examined how medical undergraduate students view professionalism. The students view professionalism as relevant in a clinical and university setting, as well as a virtual setting. Students also reported, however, that expectations of professionalism should be relaxed for undergraduates, which conflicts with most university policies and recommendations. Students also perceive society as having difficulty differentiating a physician's public life and identity from his private one. Students felt that they were always "being watched" and resented that this watchful eye was often their own university.
Surprisingly, a large group of medical professional students reported that they were opposed to authority figures using social networking profiles to judge character and professionalism, and admit posting information that they would not want faculty members, future employers, or patients to see. However, students continue to post such content in the overly transparent online world. Several studies of medical students revealed that online profiles often contain information not typically disclosed in a traditional patient-practitioner relationship, such as sexual orientation, religious beliefs, relationship status, and alcohol use.
Related surveys report that most young medical professionals knowingly do not use privacy settings on online social networking accounts, allowing profiles to be accessed by virtually anyone. As such, personal information is readily available to coworkers and patients, possibly putting the practitioner's personal and professional reputation in jeopardy. Appropriate boundaries are necessary in practitioner-patient relationships and a willingness to expose oneself online reveals weaker support for standards of professionalism, according to a recent study of physician attitudes towards personal relationships with patients.
Not all information is appropriate for public consumption, and young people — across all professions and occupations — may not be aware of the ramifications of how individuals or institutions are represented online.  A study of American medical schools reported that a majority had students post unprofessional content online, including violations of patient confidentiality, use of profanity, discriminatory language, depictions of intoxication, and sexually suggestive material. In many instances, the students receive disciplinary action, including dismissal from the medical school. Frequently, employees across a range of professions are being disciplined and terminated due to information revealed online.
Social networking, digital media, blogs, and the related forums for staying connected to friends, family members, and colleagues are not entirely negative. Certainly, building and maintaining social capital and increasing communication are important tools for groups, organizations, and individuals. However, in an age of ambiguity regarding what is public and what is private, there are still expectations to act appropriately and professionally. All professionals should have the ability to maintain and enhance social and professional ties — online or otherwise, but medical practitioners must be particularly mindful of ethical and professional consequences.
In today's virtual world, health care practitioners can rest assured that their patients will search for them online, just as practitioners might search for patients. Be mindful of exactly what information is displayed and avoid becoming the next victim of social networking gone awry. Nothing is private anymore, and public life and professional life intersect all too often. Author David Brin was correct when he asserted that, when it comes to privacy and accountability, people always demand the former for themselves and the latter for everyone else. Medical professionalism could be enhanced by ensuring privacy for all and demanding accountability of all practitioners.
References
Cain J, Scott DR, & Akers P (2009). Pharmacy students' Facebook activity and opinions regarding accountability and e-professionalism. American journal of pharmaceutical education, 73 (6) PMID: 19885073
Chretien KC, Greysen SR, Chretien JP, & Kind T (2009). Online posting of unprofessional content by medical students. JAMA : the journal of the American Medical Association, 302 (12), 1309-15 PMID: 19773566
Farnan JM, Paro JA, Higa JT, Reddy ST, Humphrey HJ, & Arora VM (2009). Commentary: The relationship status of digital media and professionalism: it's complicated. Academic medicine : journal of the Association of American Medical Colleges, 84 (11), 1479-81 PMID: 19858794
Finn G, Garner J, & Sawdon M (2010). 'You're judged all the time!' Students' views on professionalism: a multicentre study. Medical education, 44 (8), 814-25 PMID: 20633221
Guseh JS 2nd, Brendel RW, & Brendel DH (2009). Medical professionalism in the age of online social networking. Journal of medical ethics, 35 (9), 584-6 PMID: 19717700
MacDonald J, Sohn S, & Ellis P (2010). Privacy, professionalism and Facebook: a dilemma for young doctors. Medical education, 44 (8), 805-13 PMID: 20633220
Mattingly TJ 2nd, Cain J, & Fink JL 3rd (2010). Pharmacists on Facebook: online social networking and the profession. Journal of the American Pharmacists Association : JAPhA, 50 (3), 424-7 PMID: 20452920
Regan S, Ferris TG, & Campbell EG (2010). Physician attitudes toward personal relationships with patients. Medical care, 48 (6), 547-52 PMID: 20473214
Thompson LA, Dawson K, Ferdig R, Black EW, Boyer J, Coutts J, & Black NP (2008). The intersection of online social networking with medical professionalism. Journal of general internal medicine, 23 (7), 954-7 PMID: 18612723
Share This Article
February 1, 2016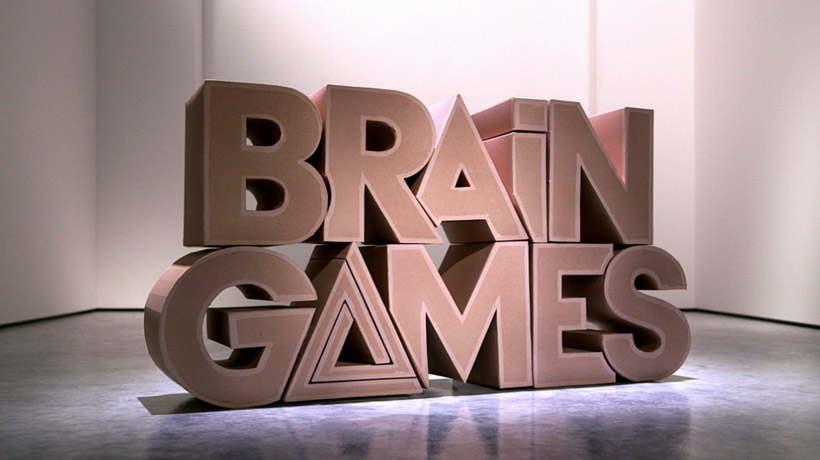 This Sunday February 14th (9 p.m. ET), the Emmy-nominated Brain Games tv-show is back! Wonder junkie Jason Silva returns to our screens, teaming up with... READ MORE →
Like what you read? Give to Brain Blogger sponsored by GNIF with a tax-deductible donation.
Make A Donation