by Brian Dean, MS, RD | October 4, 2010
With Alzheimer's disease affecting 5 million Americans — a rate that the Alzheimer's Association warns is ballooning — public health experts are scrambling for cost-effective ways to combat this deadly disease. While Alzheimer's medications remain expensive and largely ineffective in preventing or halting disease progression, an unexpected potential weapon has recently emerged. Research published in the The Archives of Internal Medicine found a strong predictive link between circulating levels of vitamin D and cognitive function in the elderly.
Researchers at Peninsula Medical School measured changes in vitamin D status and cognitive function over an 8 year span in a group of older Italian adults. The researchers divided the volunteers into two groups — one vitamin D deficient and another with adequate vitamin D levels.  Vitamin D levels were linked to scores on a cognition test. They found that those with the lowest levels of vitamin D had a 60% greater risk of experiencing "substantial cognitive decline" than those with exceptional vitamin D levels.
These results mirror data from The American Journal of Geriatric Psychology, which found low vitamin D levels were associated with low mood and poor performance on a battery of cognitive tests. Considering that an estimated 1 billion are vitamin D deficient worldwide, these results have potential wide-reaching implications for our aging world. Alzheimer's already burdens the cash-strapped US health care system, and with Alzheimer's cases expected to grow to 16 million by 2050, the results of this study couldn't have come at a more important time. A patient with dementia costs nearly three times the amount in Medicare costs than a similar patient without it.
Vitamin D has a number advantages over the current battery of Alzheimer's treatments currently available. Firstly, it is cheap. Vitamin D from the sun is the only free supplement available, and even vitamin D capsules are merely pennies per dose. Compare this with prescription Alzhemier's drugs, which cost upwards of $200 per month, and may not work as well. Most importantly, vitamin D is one of the only natural approaches scientists think have the power to stop Alzheimer's before it starts. Dollars and cents aside, if taking a highly tolerated supplement like vitamin D can help turn the tide of epidemic-level Alzheimer's, it could improve the quality of life for millions of seniors around the world.
What does vitamin D — a vitamin widely considered a bone builder — have anything to do with our brains? Scientists are still working on this question, but they postulate that vitamin D may improve blood flow to the brain and clear out toxic build up. Does this mean that preventing, or even better, reversing Alzheimer's is as simple as getting a tan? Before heading to the nearest beach or tanning booth, remember the link between vitamin D and Alzheimer's disease is still in its infancy.
There are still many crucial questions that need to be answered before vitamin D can be considered as a practical Alzheimer's treatment. Until we know the answers to how much vitamin D is needed for prevention or treatment, how do vitamin D and Alzheimer's interact, and how effective is vitamin D compared to already-available options, vitamin D remains an exciting, but unproven, anti-Alzheimer's agent. For example, this study only compared the highest vitamin D levels with the lowest. We still do not know what effect vitamin D levels between the two extremes will have on Alzheimer's risk. Also, no intervention study — a study that gives vitamin D as a treatment — has yet to take place.
On the other hand, vitamin D has been shown to help with a number of other health problems, like diabetes, osteoporosis, and heart disease. This study just adds another reason to get your vitamin D. To protect your brain, and the rest of your body, continue to follow the current recommendations from vitamin D experts — 1,000 to 5,000 international units (IUs) per day.
References
Alzheimer's Association (2010). 2010 Alzheimer's disease facts and figures. Alzheimer's & dementia : the journal of the Alzheimer's Association, 6 (2), 158-94 PMID: 20298981
Llewellyn DJ, Lang IA, Langa KM, Muniz-Terrera G, Phillips CL, Cherubini A, Ferrucci L, & Melzer D (2010). Vitamin D and risk of cognitive decline in elderly persons. Archives of internal medicine, 170 (13), 1135-41 PMID: 20625021
Wilkins CH, Sheline YI, Roe CM, Birge SJ, & Morris JC (2006). Vitamin D deficiency is associated with low mood and worse cognitive performance in older adults. The American journal of geriatric psychiatry: official journal of the American Association for Geriatric Psychiatry, 14 (12), 1032-40 PMID: 17138809
Share This Article
February 1, 2016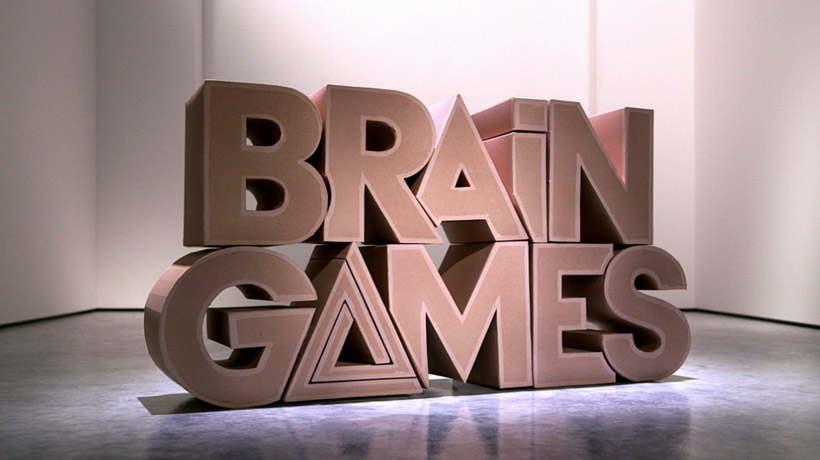 This Sunday February 14th (9 p.m. ET), the Emmy-nominated Brain Games tv-show is back! Wonder junkie Jason Silva returns to our screens, teaming up with... READ MORE →
Like what you read? Give to Brain Blogger sponsored by GNIF with a tax-deductible donation.
Make A Donation