by Jennifer Gibson, PharmD | December 9, 2010
President Ronald Reagan once joked that hard work never killed anyone, but why take the chance? According to a new study, he may have been correct in avoiding burning the proverbial midnight oil. A study published in the European Heart Journal reports that working overtime is an independent risk factor for incident cardiovascular disease.
Researchers followed more than 6000 British civil servants (4262 men and 1752 women) for an average of 11 years. At baseline, the subjects were aged 39 to 61 years and were free from cardiovascular disease. They also worked full time at the beginning of the study. Over the period of the study, a total of 369 coronary heart disease (CHD) events were recorded: fatal CHD, non-fatal myocardial infarction, and angina. Overall, participants who worked 3 to 4 hours of overtime per day were 1.6 times as likely to experience a CHD event than employees who did not work overtime. Other compounding risk factors for cardiovascular disease did not affect the results.
The authors of this study are not the first to suggest that overtime work is detrimental to health. A comparison of middle-aged white-collar full-time workers in Britain, Finland, and Japan found that obesity and physical inactivity — risk factors for a variety of chronic diseases – were related to working overtime hours. Working long hours and experiencing high job strain also affects the body's physiological response to stress. Employees with such work conditions showed a heightened blood pressure response to stressful situations, and were unable to show reduced blood pressure during non-stressful situations. These risk factors for cardiovascular disease did not differ based on baseline factors or demographic characteristics.
Still, the same analysis of the British, Finish, and Japanese workers reported that working overtime was associated with non-smoking; most of the associations with adverse health behaviors were not statistically significant. Similarly, the authors of an evaluation of 7000 working women were unable to find a causal relationship between working overtime and strenuous working conditions and experiencing symptoms of angina pectoris. Further, an examination of nearly 8000 British workers concluded that workplace factors that contribute to cardiovascular disease are primarily related to social and health disadvantages in early life.
The relationship between work conditions and hours and adverse health outcomes — particularly cardiovascular disease — are still not clear. Not one study has reported that working long hours is beneficial to health, however. The benefit to one's paycheck may not be worth the risk. With overtime work and job strain reportedly correlated with heart disease, dementia, asthma, immune system dysfunction, sleep disorders, musculoskeletal disorders, and a host of other adverse health conditions and behaviors, the Gipper may have had it right: why risk it?
References
Lallukka T, Lahelma E, Rahkonen O, Roos E, Laaksonen E, Martikainen P, Head J, Brunner E, Mosdol A, Marmot M, Sekine M, Nasermoaddeli A, & Kagamimori S (2008). Associations of job strain and working overtime with adverse health behaviors and obesity: evidence from the Whitehall II Study, Helsinki Health Study, and the Japanese Civil Servants Study. Social science & medicine (1982), 66 (8), 1681-98 PMID: 18261833
Lallukka T, Martikainen P, Reunanen A, Roos E, Sarlio-Lähteenkorva S, & Lahelma E (2006). Associations between working conditions and angina pectoris symptoms among employed women. Psychosomatic medicine, 68 (2), 348-54 PMID: 16554403
Lallukka T, Sarlio-Lähteenkorva S, Roos E, Laaksonen M, Rahkonen O, & Lahelma E (2004). Working conditions and health behaviours among employed women and men: the Helsinki Health Study. Preventive medicine, 38 (1), 48-56 PMID: 14672641
Schulte PA, Wagner GR, Ostry A, Blanciforti LA, Cutlip RG, Krajnak KM, Luster M, Munson AE, O'Callaghan JP, Parks CG, Simeonova PP, & Miller DB (2007). Work, obesity, and occupational safety and health. American journal of public health, 97 (3), 428-36 PMID: 17267711
Steptoe A, Cropley M, & Joekes K (1999). Job strain, blood pressure and response to uncontrollable stress. Journal of hypertension, 17 (2), 193-200 PMID: 10067788
Thomas C, & Power C (2010). Do early life exposures explain associations in mid-adulthood between workplace factors and risk factors for cardiovascular disease? International journal of epidemiology, 39 (3), 812-24 PMID: 20081213
Virtanen M, Ferrie JE, Singh-Manoux A, Shipley MJ, Vahtera J, Marmot MG, & Kivimäki M (2010). Overtime work and incident coronary heart disease: the Whitehall II prospective cohort study. European heart journal, 31 (14), 1737-44 PMID: 20460389
Share This Article
February 1, 2016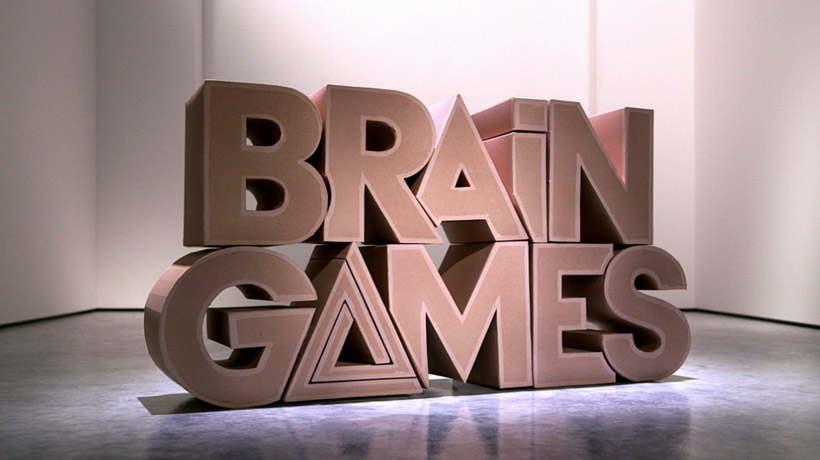 This Sunday February 14th (9 p.m. ET), the Emmy-nominated Brain Games tv-show is back! Wonder junkie Jason Silva returns to our screens, teaming up with... READ MORE →
Like what you read? Give to Brain Blogger sponsored by GNIF with a tax-deductible donation.
Make A Donation