by Jennifer Gibson, PharmD | February 8, 2011
Yoga is a practice almost as old as time itself. It combines mental and physical elements that people today use to enhance spirituality, exercise, decrease stress, and increase well-being. While many practitioners of yoga seem almost mystical and more philosophical than the average bear, a new study proves that you need not be a yogi to achieve the anti-anxiety benefits of yoga.
Research published in the Journal of Alternative and Complementary Medicine reports that practicing yoga postures increased the levels of gamma-aminobutyric acid (GABA) in the brain. (GABA is a neurotransmitter in the central nervous system that is responsible for reduced anxiety, increased relaxation, and enhanced muscle tone.) In this study, healthy subjects with no significant physical or psychiatric illnesses or conditions participated in 60-minute yoga sessions 3 times weekly for 12 weeks. Alternatively, a comparison group participated in a metabolically matched walking program for the same length of time. Subjective mood and anxiety measurements were recorded, and magnetic resonance spectroscopy scans were completed at baseline and at 12 weeks.
Overall, yoga participants experienced greater improvement in mood and decrease in anxiety, compared to the walking group. More objectively, yoga participants showed increased levels of GABA in the brain. Positive correlations were observed between improved mood and decreased anxiety and GABA levels. This appears to be the first time that long-term behavioral interventions have produced increased GABA levels. (A similar pilot study showed that a single yoga session increased GABA levels.) Pharmacological agents are frequently used to increase GABA activity in order to reduce anxiety and improve mood. Yoga, in contrast to pharmacological agents, carries almost no risk of adverse consequences and costs very little, if anything, to practice.
In addition to decreasing anxiety, yoga and other mindfulness-based techniques improve stress, depression, overall well-being, neuroticism, eating habits, energy levels, and pain. Yoga has been prescribed for arthritis and other joint and muscle disorders, with strikingly positive benefits. Yoga also promotes immune function, weight loss, decreased heart rate and blood pressure, and muscle strength. Yoga has even been shown to decrease premature delivery when practiced by women during pregnancy. While other forms of exercise bring about the same benefits, yoga has shown more robust benefits than other activities.
With seemingly all the benefits and none of the risks, yoga should be explored as part of a treatment plan for individuals with mood and anxiety disorders. Or, for anyone wishing to improve well-being. So, grab a yoga mat and strike a pose. Namaste.
References
Field T (2011). Yoga clinical research review. Complementary therapies in clinical practice, 17 (1), 1-8 PMID: 21168106
Haaz S, & Bartlett SJ (2011). Yoga for arthritis: a scoping review. Rheumatic diseases clinics of North America, 37 (1), 33-46 PMID: 21220084
Smith BW, Shelley BM, Dalen J, Wiggins K, Tooley E, & Bernard J (2008). A pilot study comparing the effects of mindfulness-based and cognitive-behavioral stress reduction. Journal of alternative and complementary medicine (New York, N.Y.), 14 (3), 251-8 PMID: 18370583
Streeter CC, Jensen JE, Perlmutter RM, et al. Yoga Asana sessions increase brain GABA levels: a pilot study. J Altern Complement Med. May 2007;13(4):419-426. PMID: 17532734
Streeter CC, Whitfield TH, Owen L, Rein T, Karri SK, Yakhkind A, Perlmutter R, Prescot A, Renshaw PF, Ciraulo DA, & Jensen JE (2010). Effects of yoga versus walking on mood, anxiety, and brain GABA levels: a randomized controlled MRS study. Journal of alternative and complementary medicine (New York, N.Y.), 16 (11), 1145-52 PMID: 20722471
Share This Article
February 1, 2016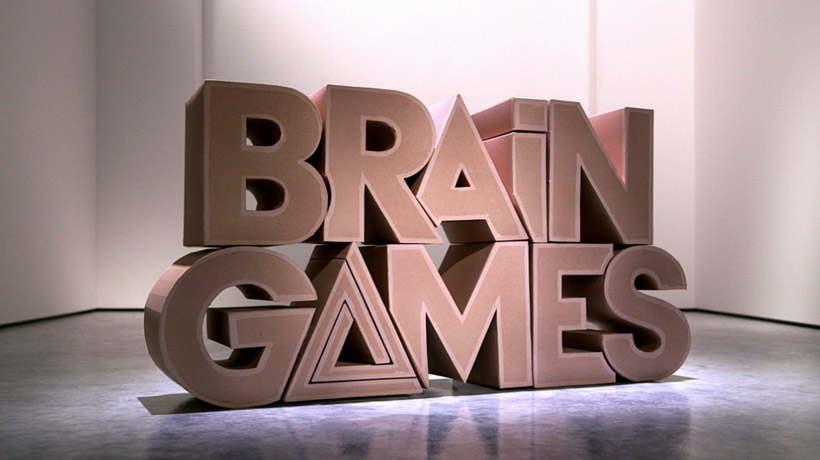 This Sunday February 14th (9 p.m. ET), the Emmy-nominated Brain Games tv-show is back! Wonder junkie Jason Silva returns to our screens, teaming up with... READ MORE →
Like what you read? Give to Brain Blogger sponsored by GNIF with a tax-deductible donation.
Make A Donation