by Jennifer Gibson, PharmD | September 11, 2011
Music is the language of the soul. Where words end, music begins. Now, a review article suggests that where modern medicine ends, music begins.
The review evaluated 30 trials that included almost 2,000 cancer patients who received music therapy in concert with traditional treatment. Overall, music had a beneficial effect on the patients' anxiety levels and moods. Music also decreased the patients' heart rates, respiratory rates, and blood pressures. Patients reported an increased quality of life after intervention with music therapy.
The research must be interpreted with some caution, since the trials were small and were not blinded. Further, the review included studies that used music therapy provided by trained specialists and pre-recorded music played by hospital staff members; there was not enough evidence to determine if one type of intervention was more effective than the other.
Music has proven beneficial across many populations, for many reasons. Music decreases anxiety before, during, and after surgical procedures. Music decreases anxiety and improves well-being of patients with dementia. Music relieves pain and decreases nausea and vomiting. Music decreases the symptoms of depression. Music is beneficial for adults, children, and infants. Music therapy is used in psychiatric facilities, retirement communities, cancer treatment centers, and neonatal intensive care units.
It is not known exactly how music exerts these effects, and the neurological mechanisms for its benefits are still unclear. So far, opioid and oxytocin pathways in the brain have been implicated. Music may actually have opioid-sparing effects in some people, meaning that lower amounts of narcotic pain relievers may be needed to control pain.
The field of music therapy is growing as a specialty. An increasing number of interventions using music are being developed and implemented as complementary therapies for countless patients. Whether passive or active, individualized or group-based, objective clinical outcomes and subjective benefits are owed to music.
A life without music would be silent and dull. Music enriches our senses and evokes communication. Music is as much a physical experience as a psychological one, as much feeling as sensing. While everyone responds to music in his own way, the benefits of music are universal. Everyone may not prefer the same music, but everyone can be healed by music. The latest compilation of research does not prove exactly how (or why) music leads to health benefits, but music can clearly be the perfect harmony to traditional interventions, offering physical and psychological benefits with virtually no risks.
References
Allred KD, Byers JF, & Sole ML (2010). The effect of music on postoperative pain and anxiety. Pain management nursing : official journal of the American Society of Pain Management Nurses, 11 (1), 15-25 PMID: 20207324
Bernatzky G, Presch M, Anderson M, & Panksepp J (2011). Emotional foundations of music as a non-pharmacological pain management tool in modern medicine. Neuroscience and biobehavioral reviews PMID: 21704068
Bradt J, Dileo C, Grocke D, & Magill L (2011). Music interventions for improving psychological and physical outcomes in cancer patients. Cochrane database of systematic reviews (Online) (8) PMID: 21833957
Erkkilä J, Punkanen M, Fachner J, Ala-Ruona E, Pöntiö I, Tervaniemi M, Vanhala M, & Gold C (2011). Individual music therapy for depression: randomised controlled trial. The British journal of psychiatry : the journal of mental science, 199, 132-9 PMID: 21474494
Mahon EM, & Mahon SM (2011). Music therapy: a valuable adjunct in the oncology setting. Clinical journal of oncology nursing, 15 (4), 353-6 PMID: 21810567
Pittman S, & Kridli S (2011). Music intervention and preoperative anxiety: an integrative review. International nursing review, 58 (2), 157-63 PMID: 21554287
Schlez A, Litmanovitz I, Bauer S, Dolfin T, Regev R, & Arnon S (2011). Combining kangaroo care and live harp music therapy in the neonatal intensive care unit setting. The Israel Medical Association journal : IMAJ, 13 (6), 354-8 PMID: 21809733
Sung HC, Lee WL, Li TL, & Watson R (2011). A group music intervention using percussion instruments with familiar music to reduce anxiety and agitation of institutionalized older adults with dementia. International journal of geriatric psychiatry PMID: 21823174
Yang CY, Chen CH, Chu H, Chen WC, Lee TY, Chen SG, & Chou KR (2011). The Effect of Music Therapy on Hospitalized Psychiatric Patients' Anxiety, Finger Temperature and Electroencephalography: A Randomized Clinical Trial. Biological research for nursing PMID: 21586498
Share This Article
February 1, 2016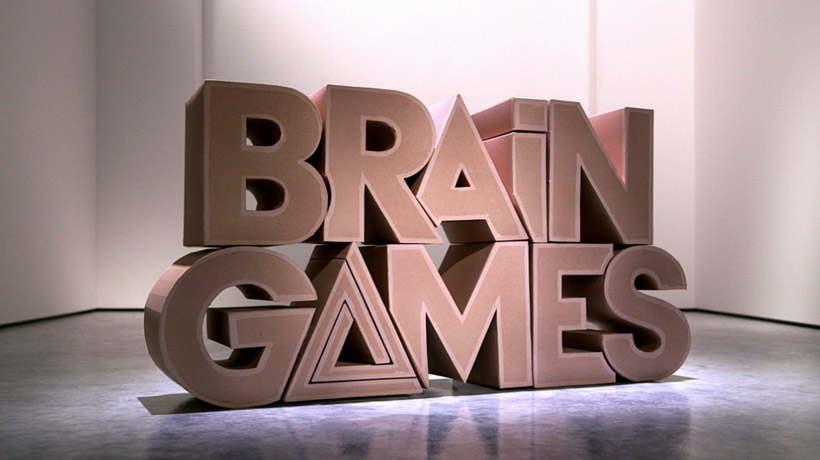 This Sunday February 14th (9 p.m. ET), the Emmy-nominated Brain Games tv-show is back! Wonder junkie Jason Silva returns to our screens, teaming up with... READ MORE →
Like what you read? Give to Brain Blogger sponsored by GNIF with a tax-deductible donation.
Make A Donation