by Veronica Pamoukaghlian, MA | December 15, 2011
A book must be an ice-axe to break the seas frozen inside our soul.
— Franz Kafka
In this era of tablets, videogames and virtual reality, it may seem anachronistic for kids to be told that "reading is good for you." Though there are many ways in which reading can be beneficial for the education of youth, there are other ways in which books can improve our lives.
Bibliotherapy uses books to address a variety of psychological problems. There is a clear initial distinction to be made between the bibliotherapy that uses self-help type books, and the one that tries to heal more indirectly by having people read other types of fiction and non-fiction books, the content of which is expected instigate transformation. Many scientific studies have been carried out since the late seventies which bear testimony to the positive effects of bibliotherapy for mental health.
Books against international students' depression
A 2010 study targeting Japanese students at American universities showed significant improvements for depression and stress related to living and studying away from Japan after reading an Acceptance and Commitment Therapy self-help book. Scientists concluded that bibliotherapy was responsible for an overall improvement of mental health and psychological flexibility, in the case of Japanese international students.
Bibliotherapy for kids
As early as 1983, Robert Douglas Ray and Donavon D. Lumpkin presented an influential study relating the use of bibliotherapy for kindergarteners. The procedure involved reading by teachers, retelling of stories by the children, and a number of follow-up activities. Researchers measured the effects of bibliotherapy on children's self concept and reading readiness, and their conclusion was that it had an extremely positive impact on pupil perceptions and achievement.
Another interesting study, also from the 1980s, tried to establish whether bibliotherapy might be used to improve children's perceptions of disabled individuals. The research findings found that although teachers and students found the reading program useful and enjoyable, it was largely the students who had been most exposed to disabled individuals during their school years had the most positive views about themselves, regardless of whether they had been reading about the topic or not.
Effects on depressed old adults
A 2011 study used bibliotherapy to treat very old adults with subthreshold depression, concluding that there were no significant positive results, and that bibliotherapy might be more effective on highly motivated individuals.
Books for life
Aside from cognitive behavioral uses of bibliotherapy, literary crowds are starting to take these matters into their own hands, on the edges of the scientific world. In London, a group of writers started the School of Life offering bibliotherapy prescriptions tailored to clients' individual needs. Though this type of bibliotherapy seems to be in fashion, there have been no scientific studies trying to establish whether potential murderers might be deterred by reading Crime and Punishment.
While bibliotherapy seems to hold great potential for treating psychological problems, more modern controlled studies are required, and more specific texts may need to be written in order to establish it as a clear treatment alternative for a variety of psychological problems. In the meantime, although there is no scientific reason to explain it, it might be healthy to just enjoy a good book that breaks those frozen seas inside our soul, as Kafka would have it.
References
Muto T, Hayes SC, & Jeffcoat T (2011). The effectiveness of acceptance and commitment therapy bibliotherapy for enhancing the psychological health of Japanese college students living abroad. Behavior therapy, 42 (2), 323-35 PMID: 21496516
Joling, K., van Hout, H., van?t Veer-Tazelaar, P., van der Horst, H., Cuijpers, P., van de Ven, P., & van Marwijk, H. (2011). How Effective Is Bibliotherapy for Very Old Adults With Subthreshold Depression? A Randomized Controlled Trial American Journal of Geriatric Psychiatry, 19 (3), 256-265 DOI: 10.1097/JGP.0b013e3181ec8859
Ray, Robert Douglas. The relationship of bibliotherapy, self concept and reading readiness among kindergarten children. Ball State University, 1983.
Agness, Phyllis Jean. Effects of bibliotherapy on fourth and fifth graders' perceptions of physically disabled individuals. Ball State University, 1980.
Image via Lobke Peers / Shutterstock.
Share This Article
February 1, 2016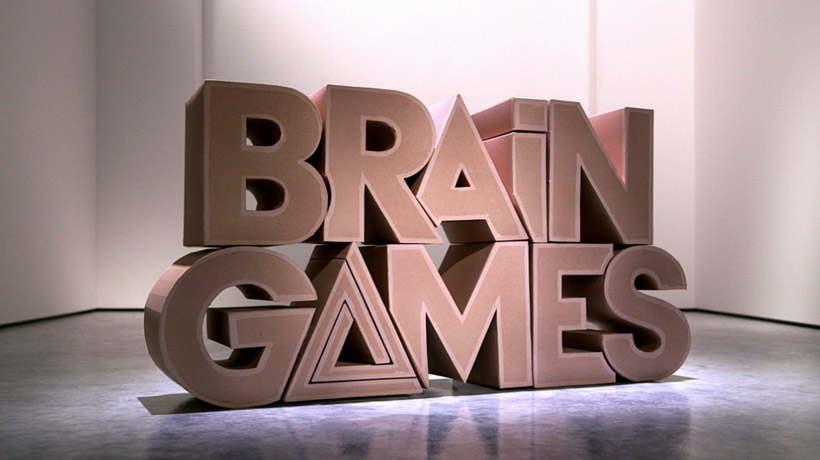 This Sunday February 14th (9 p.m. ET), the Emmy-nominated Brain Games tv-show is back! Wonder junkie Jason Silva returns to our screens, teaming up with... READ MORE →
Like what you read? Give to Brain Blogger sponsored by GNIF with a tax-deductible donation.
Make A Donation