by Jennifer Gibson, PharmD | December 18, 2011
Personalities come in all shapes and sizes. Boisterous and docile. Flamboyant and reserved. Extroverted and introverted. Sociable and shy. But, when does a normal variation in personality characteristic, such as shyness, become a medical condition? Not as often as you might think, according to a new study that observed little connection between shyness and social phobia among adolescents.
The results, published in Pediatrics, were based on findings from the National Comorbidity Survey-Adolescent Supplement. The survey included face-to-face interviews of more than 10,000 nationally-representative adolescents aged 13 to 18 years in the United States. The investigators assessed the participants' levels of shyness and social phobia based on validated diagnostic interviews and criteria, including the Diagnostic and Statistical Manual of Mental Disorders, Fourth Edition.
Overall, nearly half (47%) of the adolescents self-reported that they were shy. However, only 12% of these youth met the criteria for a diagnosis of social phobia at some point in their lifetime. An additional 5% of adolescents who did not find themselves to be shy met the criteria for social phobia.
Adolescents with social phobia were two to three times more likely to experience related conditions, such as anxiety disorders, posttraumatic stress disorder, major depression, and substance use disorders compared to shy youth. However, those with social phobia were not more likely than those who were shy to receive treatment for mental health conditions or take medications in general.
Social phobia in childhood is a complex condition, involving multiple etiologies, including genetic and environmental factors. Social phobia involves a feeling of loss of control, behavioral inhibition, and fear and avoidance of social situations. Social phobia, once diagnosed, is often effectively treated with a combination of psychosocial and pharmacological interventions. Some studies claim that shyness in childhood predicts social phobia later in life, though there are many precursors to social phobia. Still, many children who are shy grow to live phobia-free lives. In the National Comorbidity Survey, 26% of adult women claimed to be "very shy" in childhood and adolescence, and 19% of men claimed the same. Of these, 53% of women and 40% of men met diagnostic criteria for any anxiety or mood disorder, including social phobia, later in life. But, more than 50% of adults with social phobia were not shy growing up.
Another recent study, published by the Journal of the American Academy of Child and Adolescent Psychiatry, reports that the lifetime prevalence of social phobia is 9%. More than half of those affected suffer from generalized social phobia and the rest suffer from the non-generalized subtype. Less than one percent of those affected with social phobia are diagnosed with performance-only phobia. As the names suggest, persons with generalized social phobia are anxious in nearly all social situations. Alternatively, non-generalized social phobia affects sufferers only in specific situations. Performance-only social phobia is a category of non-generalized social phobia. Compared to adolescents with non-generalized social phobia, those with generalized social phobia have a younger age of symptom onset, higher levels of disability and clinical severity, and more comorbidities related to the disorder.
The authors of the Pediatrics study conclude that social phobia is a disabling and impairing psychiatric disorder that is distinct from normal shyness. Unfortunately, few seek treatment for social phobia. Though little overlap was found between shyness and social phobia in this study, the evaluation did underscore the significance of social phobia as a defined medical diagnosis.
References
Burstein M, Ameli-Grillon L, & Merikangas KR (2011). Shyness versus social phobia in US youth. Pediatrics, 128 (5), 917-25 PMID: 22007009
Burstein M, He JP, Kattan G, Albano AM, Avenevoli S, & Merikangas KR (2011). Social phobia and subtypes in the national comorbidity survey-adolescent supplement: prevalence, correlates, and comorbidity. Journal of the American Academy of Child and Adolescent Psychiatry, 50 (9), 870-80 PMID: 21871369
Cox BJ, MacPherson PS, & Enns MW (2005). Psychiatric correlates of childhood shyness in a nationally representative sample. Behaviour research and therapy, 43 (8), 1019-27 PMID: 15967173
Ginsburg GS, Kendall PC, Sakolsky D, Compton SN, Piacentini J, Albano AM, Walkup JT, Sherrill J, Coffey KA, Rynn MA, Keeton CP, McCracken JT, Bergman L, Iyengar S, Birmaher B, & March J (2011). Remission after acute treatment in children and adolescents with anxiety disorders: Findings from the CAMS. Journal of consulting and clinical psychology, 79 (6), 806-13 PMID: 22122292
Hitchcock CA, Chavira DA, & Stein MB (2009). Recent findings in social phobia among children and adolescents. The Israel journal of psychiatry and related sciences, 46 (1), 34-44 PMID: 19728571
Schutters SI, Dominguez MD, Knappe S, Lieb R, van Os J, Schruers KR, & Wittchen HU (2011). The association between social phobia, social anxiety cognitions and paranoid symptoms. Acta psychiatrica Scandinavica PMID: 22077136
Image via Jonny McCullagh / Shutterstock.
Share This Article
February 1, 2016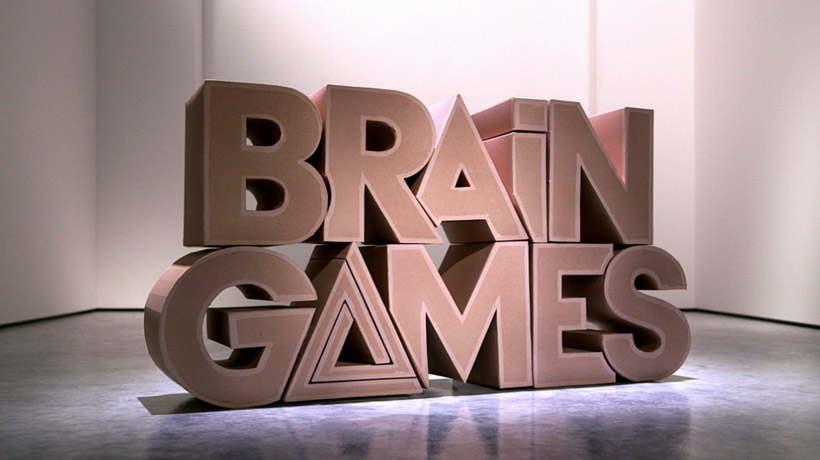 This Sunday February 14th (9 p.m. ET), the Emmy-nominated Brain Games tv-show is back! Wonder junkie Jason Silva returns to our screens, teaming up with... READ MORE →
Like what you read? Give to Brain Blogger sponsored by GNIF with a tax-deductible donation.
Make A Donation