by Amie Martin, MSW, LMSW | December 21, 2011
With another United States election around the corner, and what promises to be an exciting — if not benchmark — time in modern history, there is arguably not a person untouched by one of the hottest global and domestic issues at hand: the economy. The effects world affairs have on individuals is widely varying, depending on circumstances, but could the impact of a tanking economy be so great as to take lives in some cases? Review of current literature suggests: Maybe.
The Itasca Brain and Behavior Association (IBBA), comprised of psychiatrists and researchers, conducted an in-depth examination of the relationship between the economic downturn in Japan and an increase in Japan's suicide rate. At the 2011 American Psychiatric Association annual meeting, IBBA researchers discussed that similar trends in America may already be underway.
To caution of possible parallels in the United States, Dr. Yates, principle investigator on the IBBA team, shared what he learned from Dr. Maki Matsuki and other Japanese colleagues: In the late 1990s, when Japan experienced an economic slump that resulted in a doubling of the country's unemployment rate, there began a concurrent, "persistent and significant increase" in suicide rates in Japan. After subsequent psychological autopsies, Japanese police teams concluded that a significant causative theme amongst those who committed suicide included unemployment and other significant financial stressors.
What might this important link between economic stressors and increased suicide rate in Japan mean for Americans? The economic conditions described above are not that dissimilar to the current economic climate in the United States. In 2009, there began a significant jump in America's unemployment rate which has continued to decline over the last two years. Based on this and other economic data reviewed, Dr. Yates suggests that an increase in suicide similar to Japan's could take place in the United States, occurring through 2012 and possibly extending up to 2016. Dr. Yates warned based on his findings, "If we had a similar increase in suicide rates [as Japan], it would be somewhere in the order of an additional 14,000 individuals per year."
To further the case for increased consciousness on the topic, Falagas and colleagues reviewed eleven "all-cause" mortality studies spanning the duration of our current as well as two previous decades, and reaching across varying global populations. The studies examined why people die. In review of the literature — specifically, six studies that looked at transportation-related fatalities — Falagas and his team noted that in all six studies, suicide-related mortality increased in temporal association with the economic crisis of the period.
Dr. Yates on the Brain and Behavior team, however, is clear to make the point that although recent research suggests economic stressors for individuals plays at least some role in suicide outcomes, the presence of psychiatric illness and substance abuse issues remains the primary predicator of suicide risk.
Ultimately, these studies point to the need for awareness-raising. Why? Because mental illness, substance abuse and economic issues are not mutually exclusive; and, in fact, are arguably tightly linked. For example, those predisposed to mental illness and/or substance abuse issues also likely have difficulty securing and maintaining jobs in a climate with dramatically increased competition for said jobs. Perhaps even more critical is that those who are the most vulnerable to experiencing depression, substance abuse, and other mental health-related issues and diagnoses, are also the very individuals that do not have access (i.e. insurance) for the care they need that might interfere with seeking the permanent solution to a temporary problem… suicide. As global and domestic economic climates continue to present news of uncertainty, and as bleeding edge medical and psychiatric research relevant to these constantly-changing circumstances goes to print, the trickling effects on individuals across the world will beg further exploration.
References
Cassels, Caroline. Economic Woes and Suicide: Will the United States follow Japan? American Psychiatric Association (APA) 2011 Annual Meeting: Abstract NR04-71. Presented May 15, 2011.
Falagas ME, Vouloumanou EK, Mavros MN, & Karageorgopoulos DE (2009). Economic crises and mortality: a review of the literature. International journal of clinical practice, 63 (8), 1128-35 PMID: 19624782
Gresenz CR, Stockdale SE, & Wells KB (2000). Community effects on access to behavioral health care. Health services research, 35 (1 Pt 2), 293-306 PMID: 10778816
Image via Martin M303 / Shutterstock.
Share This Article
February 1, 2016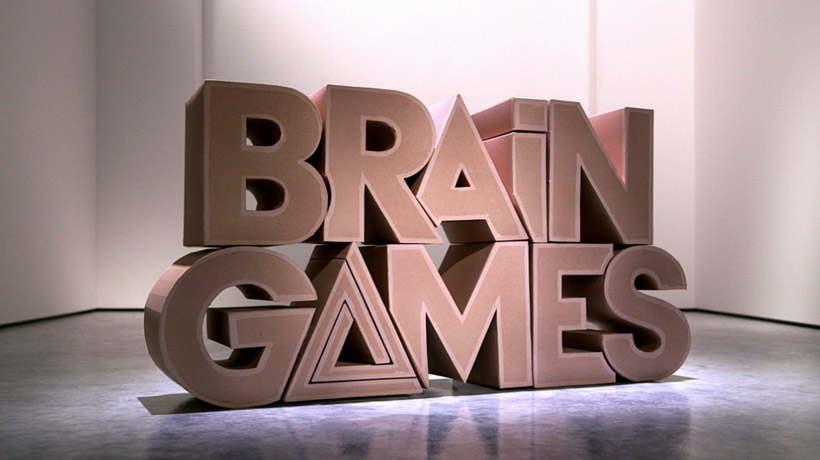 This Sunday February 14th (9 p.m. ET), the Emmy-nominated Brain Games tv-show is back! Wonder junkie Jason Silva returns to our screens, teaming up with... READ MORE →
Like what you read? Give to Brain Blogger sponsored by GNIF with a tax-deductible donation.
Make A Donation