by Richard Kensinger, MSW | February 15, 2012
Many forms of psychotherapy are known to be quite efficacious in the treatment of a variety of clinical disorders. Several pooled analyses indicate that 75 to 80% of psychotherapy patients have a positive response. Prochaska and Norcross indicate that there are four indicators that account for much of the positive impact: 1) clients realize that have more choices; 2) they have an opportunity to experiment, as a result, they are capable of changing their feelings, thoughts, and behaviors; 3) psychotherapy is cathartic; and, 4) enhanced awareness. Further, the therapeutic alliance along with specific client factors, accounts for 85% of the positive impact in psychotherapy. In this article, I focus more on the therapeutic alliance and the importance of fidelity to maintaining proper boundaries with psychotherapy patients.
Clinicians have a responsibility to adhere faithfully to their ethical boundaries. Some of the more important ones are, first of all, do no harm; be consistent in acting in the best interest of the patient; and when clinically justifiable, do the least amount of hurt possible. It is frame of reference that defines the relationship between a behavioral health practitioner and patient with respect to parameters of sound ethical practice. It is designed to protect the clinician and patient from harm. They define and clarify treatment/service roles and expectations (standards of care), they enhance treatment/service efficiency and effectiveness, and they offer safety/protection of patients first and staff second. I fully acknowledge the inherent power imbalance in the clinical relationship.
Boundary crossings are uncommon steps over the ethical line that has the potential to hurt a patient. In clinical consultations with providers, I found a number of crossings like touching or hugging a client without asking permission first; extending sessions longer than clinically indicated; and prolonging service longer than clinically indicated.
In comparison to boundary crossings, Violations are steps over the prudent ethical line that actually harms the patient. Examples include a few of the following: touching clients in inappropriate body places; kissing clients anywhere and in any location; and then of course, engaging in any sexual behavior with the client or their significant others.
The training module that I have developed illustrates, in depth, these critical issues. I use them with psychotherapy providers, and in my advanced clinical courses at the undergraduate and graduate levels. I've developed a survey to walk clinicians and students through a varied number of situations. I use this survey to educate targeted care managers, therapeutic staff support (TSS) clinicians, mobile therapists, and outpatient clinicians.
Note: The following are some examples. All items are arranged on a Likert scale ranging from "very comfortable" to "very uncomfortable", and responses will vary depending on the clinician's primary role and treatment plan:
Do home visit
Meet in community
Transport agency vehicle
Transport own vehicle
Meet in own home
Spend 1 to 2 hours with clients
Spend 2 to 4 hours
Spend 4 to 6 hours
Spend 6 to 8 hours
Loan $5
Loan $10
Loan $20
Loan $20 or more
Receive gift $2 or less
Receive gift $5
Receive gift $10
Receive gift $20
Reveal personal info:
Age
Marital status
Have child or not
Recreational interests
Weekend activities
Vacation plans
Love life details
Relationship problems
Family mental illness
Sexual orientation
Sexual preferences
Sexual practices
Suicidal attempts
In total, this survey consists of 106 items, and takes about an half hour to complete. This exercise and subsequent discussion arouses a great deal of feelings, opinions and disagreements. Participants find it extremely valuable and relevant. Throughout the training, we refer back constantly to our essential ethical obligations andresponsibilities to our patients. I suspect the readers here will also have a lot of commentary in this regard.
References
Anderson EM, & Lambert MJ (2001). A survival analysis of clinically significant change in outpatient psychotherapy. Journal of clinical psychology, 57 (7), 875-88 PMID: 11406801
Gutheil, T. G., & Brodsky, A. (2008). Preventing boundary violations in clinical practice. N. Y.: Guilford Press.
Hubble, M. A., Duncan, B. L., Miller, S. D., & Wampold, B. E. (2010). The heart and soul of change: delivering what works in therapy. (2nd Ed., pp 23-46). Wash. DC: American Psychological Association.
Prochaska, J. O. & Norcross J. C. (2010). Systems of Psychotherapy. (7th Ed.). Belmont CA: Brooks/Cole.
The above survey and its items are proprietary, and may not be reproduced or used without the expressed permission of the author.
Image via basketman23 / Shutterstock.
Share This Article
February 1, 2016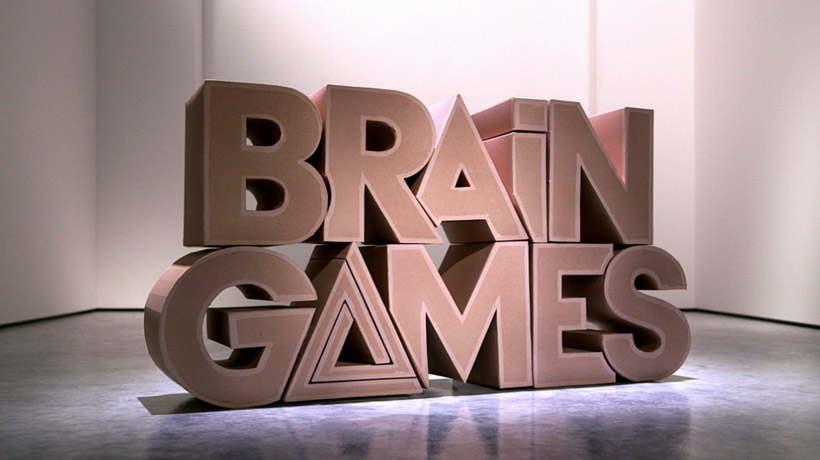 This Sunday February 14th (9 p.m. ET), the Emmy-nominated Brain Games tv-show is back! Wonder junkie Jason Silva returns to our screens, teaming up with... READ MORE →
Like what you read? Give to Brain Blogger sponsored by GNIF with a tax-deductible donation.
Make A Donation