by Amy Wong, MS | December 7, 2012
It has been said that music can help heal the soul. Now this old saying has transferred its healing powers onto improving memory-based interventions for the Alzheimer's disease patient.
Currently, Alzheimer's disease (AD) affects approximately 5.2 million Americans aged 65 years and older, a number that is expected to reach 7.7 million by 2030. The disease has significant detrimental effects on the functional quality of life of both the patients and their caregivers. Although there exists numerous studies examining potential disease modifying drugs to combat AD, the number of new individuals suffering from the disease continues to grow daily, generating great urgency to implement non-pharmacological interventions that may help to improve daily functioning and quality of life of AD patients in the years ahead.
Music therapy represents a low cost intervention with a wide range of benefits reported in previous studies, including improvements on measures of anxiety and depression, agitation, autobiographical memory recall, and a variety of cognitive functions. However, no study has examined the potential benefit of music-based therapies specifically targeted to enhance new memory formation and improvement in instrumental activities of daily living. Furthermore, there are no accepted music-based memory enhancement therapies for the care of patients with AD despite some anecdotal reports of effective use of mnemonics in a therapeutic setting. It is under this current knowledge that Ally and colleagues sought to further investigate the effects of music on memory in patients with AD by making the content of the song lyrics relevant for the daily life of an older adult.  In addition, the means by which musical encoding alters several different aspects of episodic memory was also examined.
Twelve AD and seventeen healthy elderly individuals were asked to view a series of simple song lyrics on a computer screen, first with the words being sung by a young woman, then with the words being spoken by the same woman, and finally with no accompanying sound at all. After reading, seeing and hearing four-line selections from eighty test lyrics, the subjects were asked if any of the lyrics were recognizable to them. It was found that the AD group significantly improved in lyrical recall when the words were set to music rather than just spoken. In contrast, healthy individuals exhibited no difference in the amount of words remembered between music-driven or spoken lyrics.
What does this mean for the future of AD patients? Ally and his colleagues hope that the effects of music mnemonics may eventually help patients in the area of general memory-related functioning, as well as improve quality of life, depression, agitation, cognitive functioning, and other factors that are known to benefit from non-mnemonic music interventions. As an everyday example, the authors presented the hypothetical case of an AD patient in an assisted living facility who had become regularly agitated by his inability to remember where he lives. By implementing a customized musical mnemonic with encoded facts about the facility, repetitive presentation of this mnemonic may produce a number of positive changes for the patient, including improved mood and decreased distress, enhanced familiarity with the assisted living facility, and enhanced confidence in knowing where he lives, especially if prompted by the musical mnemonic.
Music is a celebrated expression of art that has the ability to move within all individuals regardless of age, race, or gender. Now that music therapy has become an accepted practice in medicine, there is great potential for it to be translated into practical methods that can improve the lives of individuals suffering from AD.
References
Guétin S, Portet F, Picot MC, Pommié C, Messaoudi M, Djabelkir L, Olsen AL, Cano MM, Lecourt E, & Touchon J (2009). Effect of music therapy on anxiety and depression in patients with Alzheimer's type dementia: randomised, controlled study. Dementia and geriatric cognitive disorders, 28 (1), 36-46 PMID: 19628939
Hebert LE, Scherr PA, Bienias JL, Bennett DA, & Evans DA (2003). Alzheimer disease in the US population: prevalence estimates using the 2000 census. Archives of neurology, 60 (8), 1119-22 PMID: 12925369
Irish M, Cunningham CJ, Walsh JB, Coakley D, Lawlor BA, Robertson IH, & Coen RF (2006). Investigating the enhancing effect of music on autobiographical memory in mild Alzheimer's disease. Dementia and geriatric cognitive disorders, 22 (1), 108-20 PMID: 16717466
Simmons-Stern NR, Deason RG, Brandler BJ, Frustace BS, O'Connor MK, Ally BA, & Budson AE (2012). Music-based memory enhancement in Alzheimer's Disease: Promise and limitations. Neuropsychologia, 50 (14), 3295-3303 PMID: 23000133
Thompson RG, Moulin CJ, Hayre S, & Jones RW (2005). Music enhances category fluency in healthy older adults and Alzheimer's disease patients. Experimental aging research, 31 (1), 91-9 PMID: 15842075
Image via Triff / Shutterstock.
Share This Article
February 1, 2016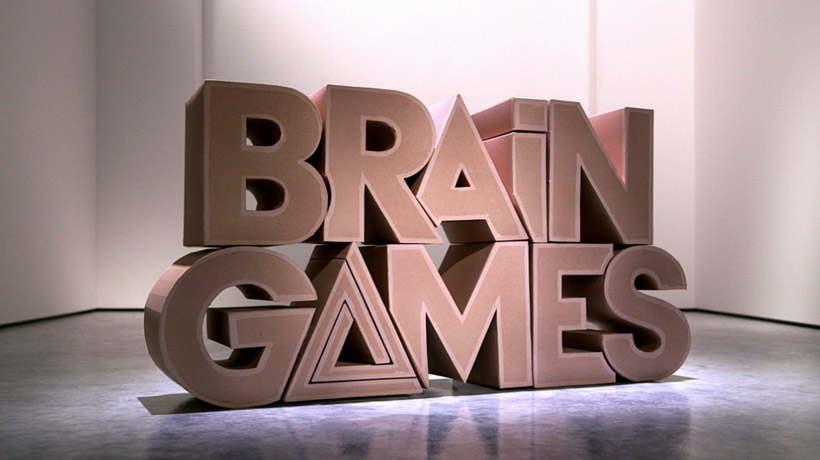 This Sunday February 14th (9 p.m. ET), the Emmy-nominated Brain Games tv-show is back! Wonder junkie Jason Silva returns to our screens, teaming up with... READ MORE →
Like what you read? Give to Brain Blogger sponsored by GNIF with a tax-deductible donation.
Make A Donation