by Lawanna Brock, MS | December 22, 2012
You said I got something to say. Then you got that look in your eye.
You can hear Brad Arnold of the band 3 Doors Down singing "behind those eyes you hide." The eyes tell a lot about our physical and emotional well-being. You may have heard that the eyes are the window to the soul. Now scientists believe that the eyes can also tell if someone has schizophrenia. Schizophrenia is a complicated disorder that affects the way a person thinks, acts, expresses emotions, and perceives reality. This disabling condition leaves its victim frightened and withdrawn. A recent research publication in Biological Psychiatry informs us that eye movements are associated with schizophrenia. Simple viewing patterns can detect abnormalities of eye movement that allow doctors to discriminate schizophrenia from control subjects with surprising precision.
Behind those eyes you lie and there's nothing I can say.
Psychiatrists have been researching impaired eye movements as they related to schizophrenia for over a hundred years. Experts already knew that people with schizophrenia had established deficits in their ability to follow slow-moving objects with their eyes. When they attempted this, their eye movements did not match the trajectory of the moving object, and the result was a rapid eye movement. Now, lead researchers Drs. Benson and St. Clair report that by using a series of simple viewing tests, schizophrenics can be distinguished from other people. These doctors devised a model to test eye movement that has an impressive 98% accuracy rate for diagnosing schizophrenia.
As you turned to walk away I saw another look in your eye.
The study involved 88 people with schizophrenia and 88 control subjects. Benson, St. Clair, and colleagues assessed eye movements during smooth pursuit, fixation stability, and free-viewing tasks. The group differences regarding performance measures were evaluated by multivariate and univariate methods. The results showed that, as a group, the schizophrenia cases differed from the control subjects in many ways. The eye movement tests included the Lissajous pursuit, the horizontal pursuit, and the visual scanpath. The effects were found to be consistent over time and to have no correlation with medication, cigarette smoking, or gender.
Behind those eyes you lie, behind those eyes you hide…
Benson and St. Clair report that a predictive model with such accuracy could possibly be used in hospitals and mental health centers to assist physicians by enhancing and appending other symptom-based diagnostic criteria. Because the experts devised a model that has 98% precision, it can be a useful tool in the diagnosis of schizophrenia.  The authors reported that they also have unpublished information showing that eye movement pattern abnormalities are specific to other psychiatric subgroups. They plan to continue their research in hopes of using these findings for routine clinical practice.
References
Benson PJ, Beedie SA, Shephard E, Giegling I, Rujescu D, & St Clair D (2012). Simple viewing tests can detect eye movement abnormalities that distinguish schizophrenia cases from controls with exceptional accuracy. Biological psychiatry, 72 (9), 716-24 PMID: 22621999
Pedersen, T. (2012). Eye test identifies people with schizophrenia. PsychCentral.com.
Image via Inga Dudkina / Shutterstock.
Share This Article
February 1, 2016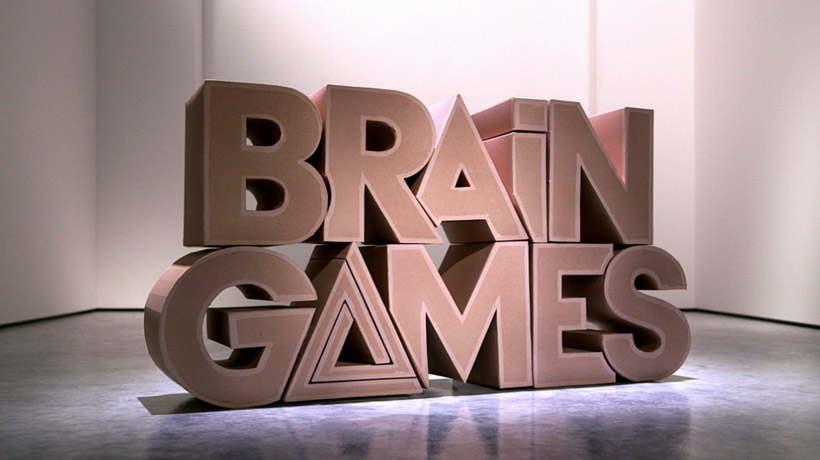 This Sunday February 14th (9 p.m. ET), the Emmy-nominated Brain Games tv-show is back! Wonder junkie Jason Silva returns to our screens, teaming up with... READ MORE →
Like what you read? Give to Brain Blogger sponsored by GNIF with a tax-deductible donation.
Make A Donation