by Jennifer Gibson, PharmD | May 10, 2014
You have heard it time and again – laughter is the best medicine. Humor and mirth offer a multitude of preventive and healing effects and a new study is offering more evidence that laughter has quantifiable benefits for the brain.
Researchers evaluated two groups of healthy, elderly adults. Half of the group watched a funny video for 20 minutes and the other half sat quietly and distraction-free for the same period. Both groups then completed the Rey Auditory Verbal Learning Test to evaluate short-term memory, learning ability, delayed recall, and visual recognition. The participants also provided saliva samples throughout the test period so that researchers could determine the levels of cortisol in their bodies.
The group who watched funny videos had better scores in learning ability and delayed recall; this group also had significantly lower levels of cortisol – a stress hormone that decreases memory – than the control group at all three time points tested.
Memory and learning are more difficult in advanced age, and improving these skills improves quality of life for older adults. Mounting research, like this new study, shows that humor might be appropriately viewed as a complementary therapy to overcome these age-related cognitive abilities. Formal laughter therapy programs and even laughter yoga – a group practice involving voluntary laughter – have emerged in recent years as prescribed therapies for patients with cancer, diabetes, high blood pressure, high cholesterol, depression, anxiety, and many other conditions. Interestingly, the benefits of laughter appear to be the same whether the laughter is spontaneous or self-induced and whether it occurs with or without humor.
In addition to improving mental abilities, humor reduces overall levels of stress, lowers blood pressure, and increase mood. Laughter also releases endorphins, providing a sense of pleasure and reward. Humor and laughter have also been associated with improved immune function by improving natural killer cell activity and improved eating habits by acting as a substitute for emotional eating.
To date, most studies of the benefits of laughter and humor have been conducted in older people; the studies have been small and the quality of the data has been questioned. But, in studies involving younger groups, the effects appear to be the same and lead to decreased stress and improved quality of life. And, while the evidence may need to be validated, it is fairly safe to say that laughter carries with it essentially no side effects, contraindications, or drug interactions. Laughter just might be the panacea for all ages. In a day when holistic medicine and whole-person well-being are important to many patients, it is not a joke to think that physicians will soon start instructing patients to eat a healthy diet, get plenty of physical activity, and laugh daily.
References
Bains GS, Berk LS, Daher N, Lohman E, Schwab E, Petrofsky J, & Deshpande P (2014). The effect of humor on short-term memory in older adults: a new component for whole-person wellness. Advances in mind-body medicine, 28 (2), 16-24 PMID: 24682001
Bast ES, & Berry EM (2014). Laugh Away the Fat? Therapeutic Humor in the Control of Stress-induced Emotional Eating. Rambam Maimonides medical journal, 5 (1) PMID: 24498514
Bennett MP, Zeller JM, Rosenberg L, & McCann J (2003). The effect of mirthful laughter on stress and natural killer cell activity. Alternative therapies in health and medicine, 9 (2), 38-45 PMID: 12652882
Bennett PN, Parsons T, Ben-Moshe R, Weinberg M, Neal M, Gilbert K, Rawson H, Ockerby C, Finlay P, & Hutchinson A (2014). Laughter and Humor Therapy in Dialysis. Seminars in dialysis PMID: 24467450
Berk LS, Felten DL, Tan SA, Bittman BB, & Westengard J (2001). Modulation of neuroimmune parameters during the eustress of humor-associated mirthful laughter. Alternative therapies in health and medicine, 7 (2) PMID: 11253418
Ganz FD, & Jacobs JM (2014). The effect of humor on elder mental and physical health. Geriatric nursing (New York, N.Y.) PMID: 24656050
Hirosaki M, Ohira T, Kajiura M, Kiyama M, Kitamura A, Sato S, & Iso H (2013). Effects of a laughter and exercise program on physiological and psychological health among community-dwelling elderly in Japan: randomized controlled trial. Geriatrics & gerontology international, 13 (1), 152-60 PMID: 22672359
Mora-Ripoll R (2010). The therapeutic value of laughter in medicine. Alternative therapies in health and medicine, 16 (6), 56-64 PMID: 21280463
Mora-Ripoll R (2011). Potential health benefits of simulated laughter: a narrative review of the literature and recommendations for future research. Complementary therapies in medicine, 19 (3), 170-7 PMID: 21641524
Sakai Y, Takayanagi K, Ohno M, Inose R, & Fujiwara H (2013). A trial of improvement of immunity in cancer patients by laughter therapy. Japan-hospitals : the journal of the Japan Hospital Association (32), 53-9 PMID: 23984543
Toda M, & Ichikawa H (2012). Effect of laughter on salivary flow rates and levels of chromogranin A in young adults and elderly people. Environmental health and preventive medicine, 17 (6), 494-9 PMID: 22481535
Image via Brocreative / Shutterstock.
Share This Article
February 1, 2016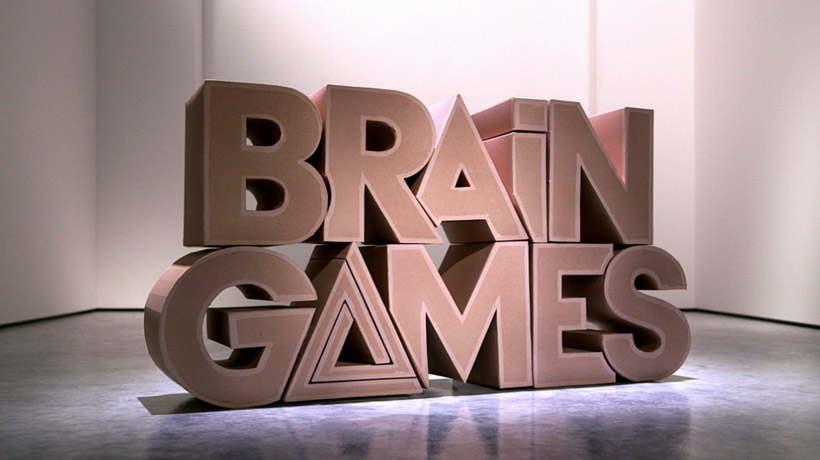 This Sunday February 14th (9 p.m. ET), the Emmy-nominated Brain Games tv-show is back! Wonder junkie Jason Silva returns to our screens, teaming up with... READ MORE →
Like what you read? Give to Brain Blogger sponsored by GNIF with a tax-deductible donation.
Make A Donation