by Vincent Huang, MD | September 9, 2014
Following a spinal cord injury (SCI), the paramount question in the minds of most patients and their loved ones is: "Will I be able to walk again?" Though there is no simple answer to this question, with advances in medical research and the advent of wearable exoskeletal robotic systems, the hope is that a SCI will no longer colloquially synonymous with the inability to walk.
The annual incidence of SCI is approximately 12,000 new cases each year. Currently, there are approximately 273,000 people in the United States living with SCI. 80% are male with the average of 42 years of age at the time of injury. The most common cause of SCI is motor vehicle accidents (36%), followed by falls (28%), acts of violence (14%) and sports (9.2%). The most frequent neurologic category of SCI is incomplete tetraplegia (41%), followed by incomplete paraplegia (19%), complete paraplegia (18%), and complete tetraplegia (12%).
Following a SCI, functional recovery mostly takes place within the first three months of injury and can continue as far as one year following injury, with improvements in function continuing beyond one year in some individuals. Yet, despite functional achievements obtained with interdisciplinary rehabilitation therapy, the vast majority of persons with SCI are left with significant disability, including the inability to walk. In one study, approximately 59% of those with SCI were unable to ambulate at one year following injury.
SCI can severely hinder one's daily function, and although there are compensatory methods to restore mobility, the mainstay for locomotion remains the wheelchair. Great improvements in design and construction have been made to wheelchairs in the last 40 to 50 years.
Additionally, numerous designs of knee-ankle-foot orthosis and reciprocal gait orthosis have been introduced. However, none of such innovations and technologies has made it possible for people with complete paraplegia or tetraplegia to ambulate independently for any significant distances, as use of such devices are often physically exhausting for the user.
Despite the lack of novel and effective ambulation devices currently on the market, the SCI community is on the cusp of an exciting breakthrough with the advent of wearable robotic systems. Exoskeletons, such as Ekso™, ReWalk™, Indego™, HAL™ and Rex™, can potentially provide support and assistance to paretic limbs in functional tasks, thereby giving users the ability to walk. On June 26, 2014, the US Food and Drug Administration announced that it will allow the marketing of the first wearable, motorized device that helps people walk.
While such developments are exhilarating and encouraging, the use of all exoskeletons is currently limited to the research environment. Much of the research is still incomplete and in the form of case studies rather than randomized controlled trials.
It should be noted that the Burke Medical Research Institute — the research branch of Burke Rehabilitation Center in White Plains, NY — is conducting clinical research utilizing non-invasive brain stimulation in conjunction with robotics therapy. Currently, they are working with patients with neurological disease causing upper body immobility and paralysis caused by stroke, spinal cord injury and traumatic brain injury.
Exoskeletons are also rather bulky, heavy, and require at least one assistant to control the device. Thus, before such devices are ready for regular use by persons with SCI, years of research are still needed to sufficiently test the efficacy and safety of such products. Radical advancement in technology is also required to make the devices commercially available.
Nevertheless, the field of wearable robotics as a gait aid is undeniably an exciting development in the field of SCI showing genuine promise. Furthermore, similar technology may also be used in ambulation assistance with disability stemming from pathologies other than SCI, such as stroke, TBI, MS, and CP. Currently, the Restorative Neurology Clinic at Burke Rehabilitation Center is testing the use of the exoskeletal robotic system.
Additional reporting by Isaac P. Syrop, M.D., Resident in the Department of Rehabilitation Medicine at New York Presbyterian/Columbia/Cornell.
References
Gittler MS, McKinley WO, Stiens SA, Groah SL, & Kirshblum SC (2002). Spinal cord injury medicine. 3. Rehabilitation outcomes. Archives of physical medicine and rehabilitation, 83 (3 Suppl 1) PMID: 11973699
Kolakowsky-Hayner, S. (2013). Safety and Feasibility of using the EksoTM Bionic Exoskeleton to Aid Ambulation after Spinal Cord Injury Journal of Spine DOI: 10.4172/2165-7939.S4-003
van Middendorp JJ, Hosman AJ, Donders AR, Pouw MH, Ditunno JF Jr, Curt A, Geurts AC, Van de Meent H, & EM-SCI Study Group (2011). A clinical prediction rule for ambulation outcomes after traumatic spinal cord injury: a longitudinal cohort study. Lancet, 377 (9770), 1004-10 PMID: 21377202
Zeilig G, Weingarden H, Zwecker M, Dudkiewicz I, Bloch A, & Esquenazi A (2012). Safety and tolerance of the ReWalk™ exoskeleton suit for ambulation by people with complete spinal cord injury: a pilot study. The journal of spinal cord medicine, 35 (2), 96-101 PMID: 22333043
Image via Charles Taylor / Shutterstock.
Share This Article
February 1, 2016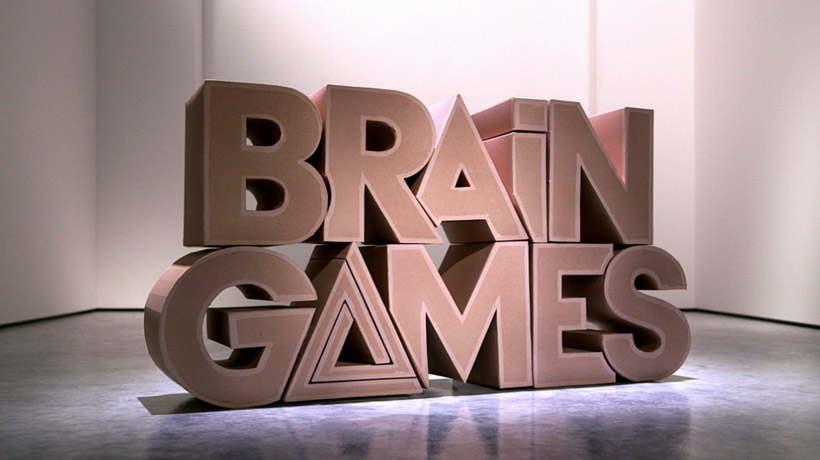 This Sunday February 14th (9 p.m. ET), the Emmy-nominated Brain Games tv-show is back! Wonder junkie Jason Silva returns to our screens, teaming up with... READ MORE →
Like what you read? Give to Brain Blogger sponsored by GNIF with a tax-deductible donation.
Make A Donation