by Carla Clark, PhD | September 10, 2014
Back to school suicides. No, it's not the name of the latest band. Worryingly, it is a heavily underreported, and barely understood or investigated, yet wholeheartedly devastating new age phenomenon. Having more than tripled since the 1950s, a recent study may indicate that the rise in youth suicide is strongly linked with attending school, lending a macabre tone to the seemingly innocent phrase "back to school blues".
It might shock you that suicide is the third leading cause of death among teens (10-19 years old) in the United States. To date, many studies have identified potential youth suicide risk factors and characteristics. For example, teen students are more likely to take their life when alcohol or drugs are involved, if their parents are divorced, if they have access to a gun, are failing education, are involved in teen pregnancy, hear of other teen suicides, have low self-esteem or are highly sexually active. Although these findings are clearly related to youth suicide, there is little community discussion about the fact that these risky behaviors often originate from interactions with peers at school.
A study published in the Economics of Education Review identified that youth suicide rates very closely follow the academic calendar, and noted a "summer effect", in which suicide rates dropped significantly during the summer holidays. More importantly, they controlled for seasonal affective disorder (SAD) to ensure that it was attending school and not the change in seasons and associated lack of sunlight that is driving youth suicide. They found that it is school attendance itself that is the problem.
This is no surprise really, as these suicide-heavy teen statistics all but disappear after high school, irrespective of the season. In fact, while suicides rates have more than tripled for US high schoolers since the 1950s, rates of suicide among adults and the elderly have thankfully diminished over the years.
So, what are the primary drivers for back to school suicides? Recent high profile cases of "bullycide", like those in Massachusetts, clearly demonstrate that increased stress and decreased mental health induced by the social aspects of school-life can easily manifest in suicide. One mechanism that may decrease the rate of suicide over the summer is a decrease in negative social interactions, as youth have more latitude in summer months to select the peers they want to hang out with and are not forced into stressful social confrontations through school attendance.
However, cruel, hurtful or humiliating, social interactions are not the only thing students have to worry about in school. Add to this test score performance and parental demands to perform, media-borne pressures in being 'cool' and fitting in, the trials and tribulations of learning to think and act independently within a rapidly changing mind and body, and it is crystal clear that for some students, school life can be an overwhelming, pressure-filled, mind-bending roller coaster. Most importantly, we don't currently have an effective, nationwide support system or set of preventative measures to help deal with these ever increasing pressures, that teaches children how to effectively develop their emotional control and manage stress, which is essential for healthy and successful modern living.
Some of you may be starting to feel like this is yet another slamming of the US education system, when really this is a largely global phenomenon. Many studies report suicide as the third or fourth most common cause of teen death in hundreds of countries, typically after death by accidents, then violence, drugs or HIV, depending on the country. Whether these tragic teen suicides are also closely interlinked with school life, as in the US, remains to be seen.
While there are essential and painstakingly obvious life-changing benefits to having an education, it is imperative for the safety of our children to discuss the potential costs of the current and clearly overwhelming school-related pressures felt by so many of today's youth. In fact, in a nationwide CDC survey it was found that over 16% of students reported seriously considering suicide. These numbers are too high to be overlooked.
Moreover, these results should definitely be acknowledged when considering the topical question of whether the academic year should be extended. A study that linked longer instructional days to better test scores and student performance, as well real life instances of high test scores coming from extended tuition 'guinea pig' schools, have been the primary fuel for the 'give them more, it'll make it better' line of argument.
However, in light of the back to school blues study and the mental health challenges a relatively large number of kids face, we should take extreme care and diligence in predicting the mental health implications of changing school calendar policies. While we want our kids to perform at their best, is this truly worth it when we may have to pay the ultimate price, more children's lives?
References
Hansen, B., & Lang, M. (2011). Back to school blues: Seasonality of youth suicide and the academic calendar Economics of Education Review, 30 (5), 850-861 DOI: 10.1016/j.econedurev.2011.04.012
3) Marcotte,D. and Hansen, H. (2010) Time for school? Education Next, 10 (1), pp. 52–59.
Molina, J., & Duarte, R. (2006). Risk Determinants of Suicide Attempts Among Adolescents American Journal of Economics and Sociology, 65 (2), 407-434 DOI: 10.1111/j.1536-7150.2006.00456.x
Image via Sascha Burkard / Shutterstock.
Share This Article
February 1, 2016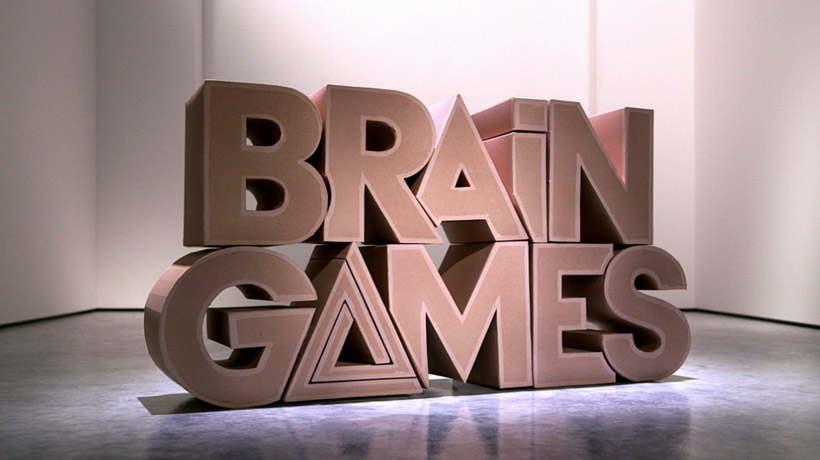 This Sunday February 14th (9 p.m. ET), the Emmy-nominated Brain Games tv-show is back! Wonder junkie Jason Silva returns to our screens, teaming up with... READ MORE →
Like what you read? Give to Brain Blogger sponsored by GNIF with a tax-deductible donation.
Make A Donation