by Daliah Leslie | November 1, 2014
The media's interest in addiction is not new. As far back as the silent era, Human Wreckage (1923) portrayed the dangers of drug addiction. Later, we had the "Don't Let This Happen To Your Child" cautionary tales, such as Marijuana: Assassin of Youth (1935) and the better-known camp classic, Reefer Madness (1938). A decade later, The Lost Weekend (1945) won Best Actor, Best Screenplay and Best Picture for its groundbreaking story of a struggling writer battling alcoholism.
Ten years later, The Man with the Golden Arm (1955) became the first major Hollywood movie to deal with drug use and addiction in stark and realistic terms. All these films, though, are a far cry from the gritty, oftentimes gruesome, high definition sweat withdrawals today's audiences have grown used to.
The way film and television have portrayed drug use has undergone a distinct shift over the years. Unfortunately, the change has not always been towards accuracy. While the stigma surrounding addiction has decreased exponentially from the Reefer Madness days, and the media now freely exploits these conditions in dramatic – and sometimes melodramatic – ways, what audiences see nowadays rarely enlightens them.
The emphasis is on the gritty and the real. No, make that the "real looking." There is much more care put into aesthetics than into the accuracy of the story.
As a result, it was both sobering and encouraging when I first learned of Roxi Blews. Wolf Brothers Entertainment's latest film tells the story of a young woman who, after witnessing the tragic murder of her brother, succumbs to the dark world of heroin abuse.
I was first introduced to Screenwriter and Executive Producer T.E Kendall back in 2011. Still on the East Coast at the time, I was working for Michael Lynne and Bob Shaye's development company, Unique Features. While sifting through the finals of the Motion Picture Nichol Fellowship, I encountered a script entitled Georgia Skies. The screenplay, written by T.E Kendall, tells the story of an interracial couple during the 19th century, who risk death to pursue their forbidden love in the Deep South. Years later, Kendall continues to take on some of the most riveting and relevant subject matters of our time with rare depth and deftness.
The first and perhaps most significant thing Kendall said about Roxi Blews is that it is greater than the sum of its parts. While it is fiction, it has an unbreakable tie to countless true events, real people, and life in general.
Too often, films simply exploit the aesthetics of the situation in an attempt to heighten the viewer's sense of reality. As a result, reality is heightened beyond the true reality of the story.
Thrillers such as Limitless (2011), while not typically thought of as films about addiction, are based entirely on drug use. In Limitless, Bradley Cooper's character is introduced to a miracle drug that, in the vein of 2014's Lucy, helps unlock all his cognitive potential, allowing him to write a novel in a day, outwit the cleverest and most dangerous of villains, and, of course, get the girl.

While the film is filled with exciting chase scenes and high-stakes action, I would doubt most audiences were left contemplating the effects performance enhancing drug use has on society. This is not to say every film needs to provide such insight. Limitless accomplished exactly what it set out to do – entertain. If it had digressed into a bleeding-heart, after-school special warning kids not to sell Adderall to each other, I probably wouldn't have been able to stomach it.
That said, I do wonder why a film that depicts drug use in such a casual (albeit justified) way is rated PG-13 while a film such as Requiem for a Dream (2000), which shows the whole truth and nothing but the truth, is rated R. This is not to say I believe that the latter film should be seen by underage children. However, it does feel a bit peculiar that, as long as there aren't a certain number of curse words and/or mature aesthetic images, 13 year olds are waved into theaters disregarding any unconscious take-away from watching a film about a cool guy who takes a pill and becomes even cooler.
The cast and crew of Roxi Blews have no intention of ignoring their connection and subsequent responsibility to real life. Furthermore, every single person involved is so because of a deep-seeded desire to create a project fueled by passion and with the power to spread awareness…and impact lives.
It is because of this passion that the Hollywood Medical Reporter and everyone else at Brain Blogger took notice. In fact, Brain Blogger Founder, Dr. Shaheen Lakhan has officially become the film's medical consultant. He joins the incredible crew, along with director Keith Holland, producer Christopher Wolf, co-producer Deidra Wayans and screenwriter T.E. Kendall. The stellar list of talent continues with the cast of Gregg Wayans, Kim Estes, Drew Wade Taylor, Rafael Zubizarreta and Shey Lyn Zanotti.
This wonderful group of passionate artists welcomed me into a one of a kind behind-the-scenes experience where I had the privilege of speaking one-on-one with the entire cast and crew and sitting in on their first official table reading. In a series of upcoming articles, the Hollywood Medical Reporter will share this experience of exclusive interviews, on-set developments and behind-the-scenes news for Roxi Blews.
Learn more at Roxi Blew's Webite.
Share This Article
February 1, 2016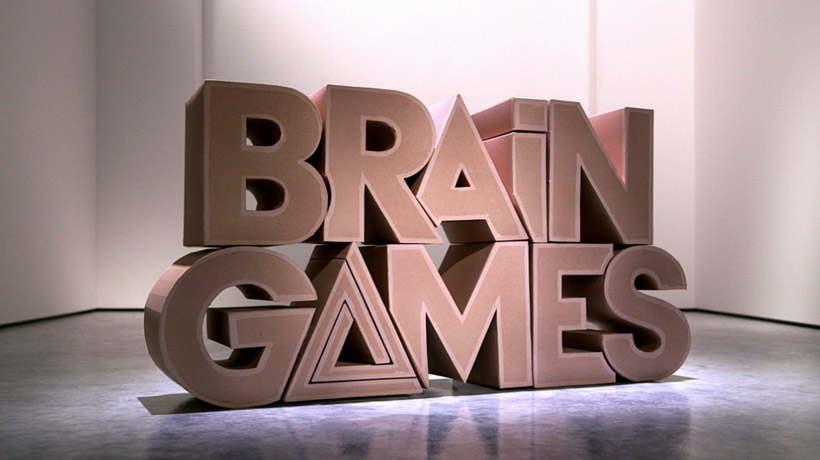 This Sunday February 14th (9 p.m. ET), the Emmy-nominated Brain Games tv-show is back! Wonder junkie Jason Silva returns to our screens, teaming up with... READ MORE →
Like what you read? Give to Brain Blogger sponsored by GNIF with a tax-deductible donation.
Make A Donation