by Sara Adaes, PhD | November 13, 2014
Pain is the arguably the most distressing feature of osteoarthritis, affecting patients' quality of life and ability to carry out daily routines. Why osteoarthritis is sometimes painful and others painless is yet to be explained.
Efforts to develop disease-modifying drugs that could, as a consequence of disease reversion, also alleviate pain have not yet been particularly successful. While such therapies are not available, pain management remains the main clinical concern in osteoarthritis' treatment. By the time a patient seeks medical help, probably due to pain, osteoarthritis will most likely have been developing for a long time, albeit asymptomatically.
Symptomatic osteoarthritis designates the presence of radiographic osteoarthritis in combination with symptoms attributable to osteoarthritis, such as pain, aching, and stiffness. Not all individuals with radiographic osteoarthritis have associated symptoms, allowing it to develop unnoticed.
Prevalence
The prevalence of symptomatic osteoarthritis is generally lower than that of radiographic osteoarthritis. For example, one study showing a prevalence of radiographic knee osteoarthritis of 19% among adults aged over 45 years also showed that the prevalence of symptomatic knee osteoarthritis was of 7%.
Worldwide, according to the World Health Organization, it is estimated that about 10% of the population over 60 years of age suffers from osteoarthritic pain. The risk of developing symptomatic knee osteoarthritis during lifetime is estimated to be of 40% in men and 47% in women. The overall risk increases 60.5% among persons who are obese, a well-known risk factor. A rise in osteoarthritis prevalence in the last years has been estimated, most likely due to aging of the population and increasing prevalence of obesity.
Patterns of pain
Pain in osteoarthritis is generally considered to be insidious in onset and exacerbated by activity, mostly by movement and by weight bearing on the affected joint. It can often have a diurnal pattern, being relieved by rest, but night pain and pain during inactivity are also reported.
Although symptoms are predominantly experienced in or surrounding the affected joint, referred pain and tenderness may also occur. Patients' description of osteoarthritis pain often include terms such as 'aching' and 'throbbing', intercalated with moments of 'sharp' and stabbing' pain associated with activity.
Joints are richly innervated, containing an array of sensory nerve fibers that convey information to the central nervous system about position and motion of the joint and of forces exerted on articular tissues. Under normal circumstances, joints are fairly insensitive to noxious stimuli.
Following the development of osteoarthritis, increased sensitivity to load bearing and to normal movement of the joint can be experienced (allodynia), as well as increased sensitivity to further noxious stimulation (hyperalgesia). Under these circumstances, pain can arise in such innocuous situations as standing or walking. Changes in the joint environment can lead to altered mechanical sensitivity of articular nerves, leading to a reduction of the mechanical activation threshold, such that normal movements of the joint become sufficient to induce pain.
Treatments
Current pharmacologic treatment of osteoarthritic pain with analgesics and nonsteroidal anti-inflammatory drugs is often unsatisfactory because of lack of efficacy and of adverse effects. Despite treatment with therapeutic doses of such drugs, many patients still have osteoarthritic pain and acquire all the side effects of those drugs, such as nausea, constipation, dizziness, somnolence, and vomiting. In the case of opioid therapy, side-effects also include tolerance, dependence, and respiratory suppression in cases of overdosing or intoxication.
Recently, the classical view of osteoarthritis as an inflammatory disease has been shifting towards the possibility of the existence of a neuropathic component in osteoarthritis-associated pain. As a consequence, new approaches have been emerging; antidepressants and anticonvulsants, commonly used to treat neuropathic pain, have shown some promising effects in osteoarthritis. Non-pharmacological treatments such as transcutaneous electrical nerve stimulation or acupuncture have also shown some short-term effects without major side effects. However, there is still little clinical evidence, with studies showing a high variability in their efficacy.
A better understanding of the pathophisiology of osteoarthritis is crucial, but most importantly, due to the morbidity and incapacity induced by osteoarthritis-associated pain, understanding its mechanisms is of paramount relevance, so that better therapeutic strategies can arise.
References
Bijlsma JW, Berenbaum F, & Lafeber FP (2011). Osteoarthritis: an update with relevance for clinical practice. Lancet, 377 (9783), 2115-26 PMID: 21684382
Lawrence RC, Felson DT, Helmick CG, Arnold LM, Choi H, Deyo RA, Gabriel S, Hirsch R, Hochberg MC, Hunder GG, Jordan JM, Katz JN, Kremers HM, Wolfe F, & National Arthritis Data Workgroup (2008). Estimates of the prevalence of arthritis and other rheumatic conditions in the United States. Part II. Arthritis and rheumatism, 58 (1), 26-35 PMID: 18163497
Murphy L, Schwartz TA, Helmick CG, Renner JB, Tudor G, Koch G, Dragomir A, Kalsbeek WD, Luta G, & Jordan JM (2008). Lifetime risk of symptomatic knee osteoarthritis. Arthritis and rheumatism, 59 (9), 1207-13 PMID: 18759314
Thakur M, Dickenson AH, & Baron R (2014). Osteoarthritis pain: nociceptive or neuropathic? Nature reviews. Rheumatology, 10 (6), 374-80 PMID: 24686507
WHO Scientific Group on the Burden of Musculoskeletal Conditions at the Start of the New Millennium (2003). The burden of musculoskeletal conditions at the start of the new millennium. World Health Organization technical report series, 919 PMID: 14679827
Image via Image Point Fr / Shutterstock.
Share This Article
February 1, 2016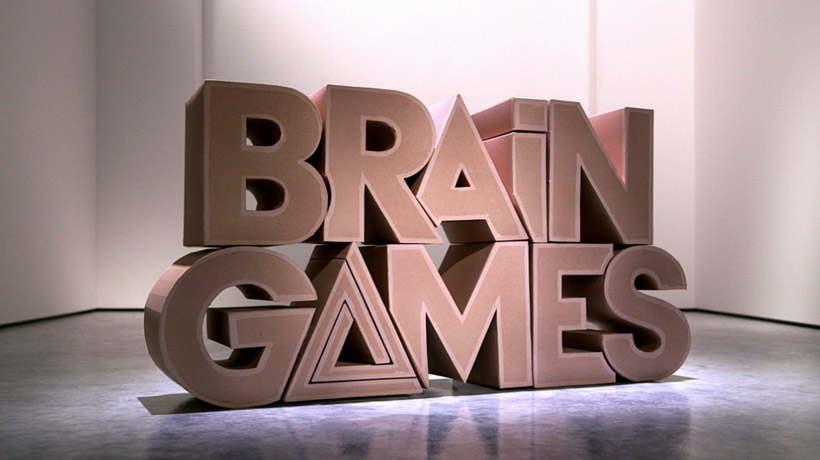 This Sunday February 14th (9 p.m. ET), the Emmy-nominated Brain Games tv-show is back! Wonder junkie Jason Silva returns to our screens, teaming up with... READ MORE →
Like what you read? Give to Brain Blogger sponsored by GNIF with a tax-deductible donation.
Make A Donation