by Shaheen E Lakhan, MD, PhD, MEd, MS, FAAN | November 15, 2014
Toni Alika Hickman is not only a talented singer-songwriter; she is the survivor of two brain aneurysms and a stroke. Born in New York, raised in New Orleans by the streets and a single mother who both worked and went to school, she was on her own at the age of 15. Writing poetry was her escape. She soon realized that she could turn her poetic works into hip-hop. Her "street music" got her signed to Suave House Records where she features on gold and platinum albums. Here, I interview her on her latest single People Pleaser.
What inspired you to create People Pleaser?
Many things inspired the creation of People Pleaser. As my mother's only child, I ended up in many situations where I was in fact a people pleaser myself. However, when I became partially paralyzed, that's when I was faced with a mirror of understanding and accepting the whole concept of how important it is to love yourself. So many people with disabilities have had to face the wrath of people who unconsciously believe they are better than them. We have all at some point wanted people to like us… to be pleased with us… we actually live in a world that also promotes a better than/less than way of thinking. And while this way of thinking has inspired much needed growth in myself, it has also inspired the insecurities that can sometimes be attached with being "less than perfect."
How can other artists (and the music industry) share in your vision?
The music industry is full of amazing artists who are in the process of doing their own people pleasing. Most of the music that is on radio is only promoting love, sex, disrespect of women, material objects and loneliness. This is also the music that sells, thus creating a world that mirrors this exact reflection. Good music can actually heal the world, and even though I love many of the artists on mainstream radio, I would love to see record labels push more music that is beyond these four subjects. I won't say the music isn't out there, it definitely is; it's just that we don't hear it on the radio much.
Which artists do you look up to?
So many artists I can't name them all. As far as artists who are mainstream, I love Mary J Blige, Tupac Shakur, Stevie Nicks, Erykah Badu, Alanis Morrisette, B.B. King, Buddy Guy, Raheem Devaugn, Coldplay, Pink, Kem, Mark Anthony, Kendrick Lamar, Stevie Wonder, Marvin Gaye, and sometimes Drake. The list changes as I change. There is an artist named Rapsody that my producer Big Yo turned me on to. She is a great lyricist and I would love to do a song with her as well as many others.
What music already out there is in line with your theme?
Kendrick Lamar's I (I Love Myself), Taylor Swift's Shake It Off, Meghan Trainor's All About The Bass (even though she is dissing us skinny girls, I like the concept of loving and learning to except yourself as is), Echosmith's Cool Kids, Pharell's Happy, and Sia's Chandelier.
Do you have any closing remarks for our readers?
Even though I've had two brain aneurysms and a stroke that partially paralyzed my right side, I haven't and won't let that stop me from accomplishing what some may think is impossible. I am now a speaker for the American Heart Association and Krip-Hop, as well as an independent motivational speaker and performer that has chosen to not box myself into one way of thinking. Learning to love yourself takes courage, people pleasing is easy. My motto is, "I do the impossible all the time!"
Share This Article
February 1, 2016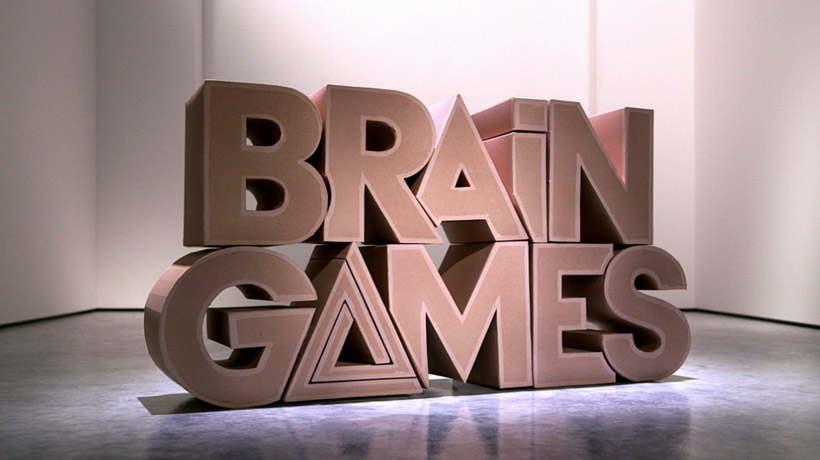 This Sunday February 14th (9 p.m. ET), the Emmy-nominated Brain Games tv-show is back! Wonder junkie Jason Silva returns to our screens, teaming up with... READ MORE →
Like what you read? Give to Brain Blogger sponsored by GNIF with a tax-deductible donation.
Make A Donation