by Shaheen E Lakhan, MD, PhD, MEd, MS, FAAN | May 6, 2015
Numerous studies show promise in the prevention of Alzheimer's disease in animal models, but invariably fail in humans. However, time after time, lifestyle changes have been shown to alter the course of illness in large population studies. My interview with Dean Sherzai, MD, PhD, director of the Alzheimer's Disease Prevention Program at Cedars-Sinai, aims to shed light on preventing Alzheimer's Disease with both therapeutics and lifestyle modifications.
Shaheen Lakhan: What does the Alzheimer's Disease Prevention Program at Cedars-Sinai offer to patients, caregivers, and the biomedical community?
Dean Sherzai: The Alzheimer's Disease Prevention Program offers a new approach to Alzheimer's care, emphasizing prevention and focusing on the creation of an all-encompassing support network for patients and their families.
Prevention is a part of the Alzheimer's spectrum that rarely has been talked about, due somewhat to the fact that we only recently have begun to identify many of the factors that influence risk. The insidious nature of the disease – with onset starting many years before its seemingly irreversible symptoms appear – has reinforced a sense that Alzheimer's strikes at random, without warning and without recourse. Now, with the growing recognition that its course can be changed if the disease is diagnosed early enough, we are working to make innovative early detection screening technologies available.
Even in cases where disease exists and prevention no longer is possible, we look to slow disease progress and spare patients and families the heaviest burdens for as long as possible.
Caring for a person with Alzheimer's hits families hard financially, through lost work and wages, and emotionally, with the grief that comes from gradually losing a loved one. The effects are physical, too. According to the Alzheimer's Association, people caring for patients with Alzheimer's and dementia had $9.3 billion in additional health care costs of their own in 2013. Too often, patients and families are left on their own after a diagnosis is made, and the tensions and financial burdens tear them apart.
Our center is designed to serve as a coordinating resource, working with other professionals and community agencies to provide education, counseling and support. If we can help families foresee and manage the inevitable challenges they will encounter, we can help them draw closer instead of being driven apart.
We are only at the beginning of our understanding of all the factors that come together to produce Alzheimer's, and we have a lot to learn about stopping, reversing and curing the disease. But we have strong clues with basic and animal research pointing us in promising directions. Several studies are about to start at Cedars-Sinai, and as these and many other research projects are translated from pre-clinical to clinical trials, we will need patient volunteers.
A program like ours, based at a hospital with a strong research component, will provide doctors and researchers with a large number of well-documented cases, enabling them to provide the latest advances to patients while collecting immense amounts of data in the search for treatments and cures.
SL: Why do potential therapeutics for dementia work in animal models and not humans?
DS: About 50 drugs have worked in animal models, but not in humans. Part of the answer lies in the fact that even the best models do not perfectly represent disease in humans. But a much more significant factor, we believe, is that therapeutics that have worked in animals were initiated in humans too late in the disease process to be beneficial. We have learned that Alzheimer's causes damage in the brain many years before symptoms appear, by which time more than half of brain cells are irreversibly injured.
It may be that some of the therapies do work – but only if they are initiated early enough. This is one reason our center aims to identify people at risk and provide early detection screening.
SL: What lifestyle changes can alter the development of neurodegenerative diseases? What is the evidence regarding nutrition and risk of dementia?
DS: Nutrition, exercise and certain kinds of mental activity can affect quality and quantity of life. Thirty minutes of moderate exercise most days, adopting a Mediterranean-style diet, and engaging in enjoyable activities that stimulate the brain appear to be helpful in delaying onset and influencing progression of Alzheimer's. So far, no drug can do that.
The Alzheimer's Association summarizes some of the nutrition guidelines coming from recent research. Many studies, such as those at the Fisher Center for Alzheimer's Research Foundation, indicate that a diet that is good for the heart also is beneficial for brain health.
There is evidence that a vegetable-based diet has a positive effect on cognitive health and disease modification. There is also evidence that regular
not only has positive influence on disease progression, but may actually slow down brain atrophy. The data on cognitive exercises is still weak, but the Finnish Geriatric Intervention Study to Prevent Cognitive Impairment and Disability (the FINGER study) and others have shown that the positive effect one sees in relation to cognitive exercises is usually in the context of support and social activity.
SL: Where should we focus federal research funding for dementia?
DS: For the last few decades we have been focusing on this devastating disease at a later stage of the disease, which appears not to have responded to any therapies. Today we need to focus on early detection and intervention. This means that a significant amount of dollars must be directed to three major areas:
identification of early biomarkers of the disease,
larger screening programs that catch a greater proportion of the population at risk for the disease, and
intervention trials at these earlier stages when we believe there is greater hope for disease modification and abatement.
SL: What are the most promising technologies/therapeutics for dementia prevention, early detection and treatment?
DS: Many different avenues are being explored. Researchers at Cedars-Sinai will be investigating two drugs already on the market for other conditions, and we are studying ways to spur the immune system to help fend off Alzheimer's.
In the area of early detection, several innovative approaches have been proposed. One noninvasive, relatively inexpensive technology, pioneered at Cedars-Sinai and now in clinical trials in the U.S. and Australia, is believed to detect Alzheimer's-associated changes in the retina at the back of the eye even before they develop in the brain. If the device receives Food and Drug Administration approval, it could offer an easy, painless, widely available, early detection screening, which in turn could lead to early intervention with lifestyle modifications and eventually medications to stop or slow the disease.
SL: Any closing remarks for the readers of Brain Blogger?
DS: We as a society and as treatment professionals must do more for patients and caregivers affected by Alzheimer's. A center like ours, with a network of community partners, can make a tremendous difference in the way the disease affects a family. Also, we must all work to move from a sense of helplessness to one of empowerment. Certainly, there is a genetic component of Alzheimer's, but there are steps we can take to change the course of the disease and reduce its impact in individual lives and globally.
Image via Ocskay Bence / Shutterstock.
Share This Article
February 1, 2016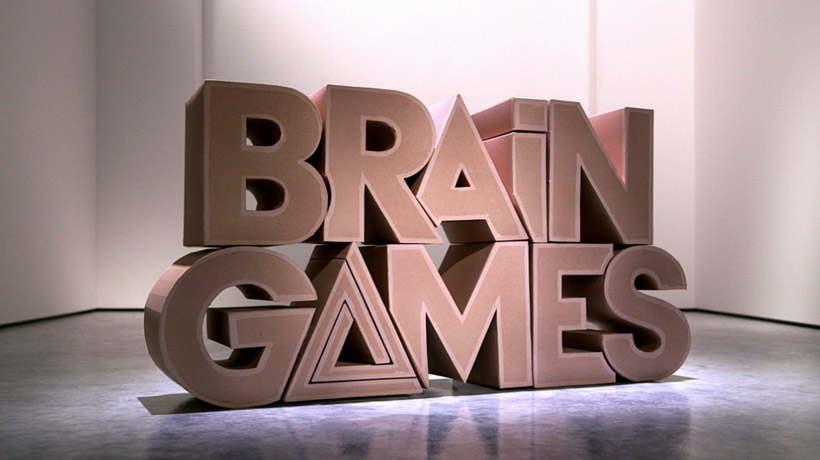 This Sunday February 14th (9 p.m. ET), the Emmy-nominated Brain Games tv-show is back! Wonder junkie Jason Silva returns to our screens, teaming up with... READ MORE →
Like what you read? Give to Brain Blogger sponsored by GNIF with a tax-deductible donation.
Make A Donation