by Carla Clark, PhD | July 3, 2015
Giving your child the best advice when they are being bullied is a challenge for many parents. While some parents sign their kids up for kickboxing or karate lessons in a bid to boost confidence and give them the tools to fight back; others strive for non-physical resolutions such as ignoring and avoiding bullies; and some parents run out of options and eventually get their child to switch schools.
Thankfully, scientific bullying research is beginning to put the ball in the victim's court, with the latest study trying to identify the best advice to give to kids about dealing with bullying.
Just published in the Journal of Interpersonal Violence, the study investigated the impact of providing young adolescents with advice to forgive, avoid or take revenge in a school bullying context by assessing the children's emotional, cognitive, and behavioral coping responses to these three types of advice.
184 children that were at the peak risk age for bullying (11-15 years old) were recruited from an all girls and an all boys Christian private school in Sydney, Australia, that were similar in terms of the high amount of time, energy, and resources dedicated to bullying prevention and management. The children clarified that 50% of students experienced physical bullying and 75% of students experienced verbal bullying in the previous school term.
The students completed an online survey by reading 3 hypothetical physical and 3 verbal bullying scenarios that culminated in advice from a hypothetical friend providing simple instructions on how to respond with either forgiveness, avoidance or revenge.
Emotional reaction to advice
The children were significantly less angry when given the advice to forgive than to avoid or take revenge. Additionally, the teens found the bullying situation more serious when given advice to avoid, rather than to forgive or take revenge.
These are perhaps the most important findings from the study. Avoiding bullies has previously been shown to increase feeling victimized and reduce self-esteem, which further exasperates the effects of bullying in the long-term. Moreover, both avoiding and plotting revenge are associated with the humiliated fury and rage often experienced by the victim, which has been associated with children walking a slippery slope to further problems and becoming angry bullies themselves.
As such, forgiveness seems like the best solution regarding the emotional state of the victim, where they do not get as angry or take the event too seriously. This should ensure that their feelings of being a victim and having low self-confidence are not exasperated and allow them to achieve a better emotional state to be less adversely affected by the bully.
Cognitive reaction to advice
The kids thought that the bully was in pain more when given advice to avoid than to take revenge. In essence, giving advice to avoid created greater empathy for the bully than revenge did. This is great if we consider that seeing the bully in a more empathic context is known to reduce emotions of hatred towards the bully, as well as the kids self-shame.
However, while avoidance advice may give room for an initial step towards forgiveness when it's hard for a victim to initially let bygones be bygones, long-term avoidance strategies have many negative implications, such as significantly hindering academic achievement and causing the kid to skip classes or drop out of school. As such, avoidance advice should be used as a strategic tool, and not as a permanent solution.
Behavioral reaction to advice
The kids were more likely to follow the advice to avoid rather than to forgive the perpetrator. Additionally, they were most likely to ignore the bully when given advice to avoid than to take revenge. This was expected considering that avoidance has been reported as the most common strategy used victims of school bullying.
However, while it may appear like a child is actively ignoring a bully, research has shown that the majority of children who attempt to ignore a bully only success in pretending to do so. Ultimately, this may be the process by which increased anger manifests itself in the victims despite on the surface seeming to avoid and ignore the bully. Whats more is that avoidance strategies also train children to avoid interpersonal conflict and ignore it, as opposed to resolving the conflict, which may have negative implications for both school life and beyond.
So what is the best anti-bullying advice?
While this is the first study of its kind, and different methods to test for the most effective therapeutic anti-bullying advice are required, there are some great implications for improving bullying interventions and helping parents provide sound anti-bullying advice that can be gleamed from the current study.
Developing empathy for an abuser may best be achieved through advising children to initially distance themselves from the bullying situation through avoidance. Statistically speaking, the child should know that this may initially cause the bully to bully even harder, testing their avoidance skills.
In fact a recent report suggests that you can teach a child to deal with this increased intensity of bullying and aid ignoring the bully by likening the child to a video console game, where the bully keeps trying to push their buttons. Specifically, explaining that by ignoring the bully they effectively pull out the plug of the controller so that the bully can no longer press their buttons, although they will try even harder to push the buttons initially to try and get the game to work.
Then, later advice to forgive can help reduce the anger that victims of bullying internalize, leading to better health and wellbeing for the victim by preventing the long-term negative effects of avoidance and preventing the vicious cycle of anger turning bully victims into bullies themselves.
References
Dehue F, Bolman C, & Völlink T (2008). Cyberbullying: youngsters' experiences and parental perception. Cyberpsychology & behavior : the impact of the Internet, multimedia and virtual reality on behavior and society, 11 (2), 217-23 PMID: 18422417
Houbre, B., Tarquinio, C., & Lanfranchi, J. (2010). Expression of self-concept and adjustment against repeated aggressions: the case of a longitudinal study on school bullying European Journal of Psychology of Education, 25 (1), 105-123 DOI: 10.1007/s10212-009-0005-x
Hutzell, K., & Payne, A. (2012). The Impact of Bullying Victimization on School Avoidance Youth Violence and Juvenile Justice, 10 (4), 370-385 DOI: 10.1177/1541204012438926
Jerome L (2006). Teaching children to ignore teasing: A cognitive behavioural family strategy for dealing with teasing and reactive bullying. Journal of the Canadian Academy of Child and Adolescent Psychiatry = Journal de l'Academie canadienne de psychiatrie de l'enfant et de l'adolescent, 15 (2) PMID: 18392201
Watson H, Rapee R, & Todorov N (2015). Forgiveness Reduces Anger in a School Bullying Context. Journal of interpersonal violence PMID: 26101439
Yeager DS, Trzesniewski KH, Tirri K, Nokelainen P, & Dweck CS (2011). Adolescents' implicit theories predict desire for vengeance after peer conflicts: correlational and experimental evidence. Developmental psychology, 47 (4), 1090-107 PMID: 21604865
Image via Monkey Business Images / Shutterstock.
Share This Article
February 1, 2016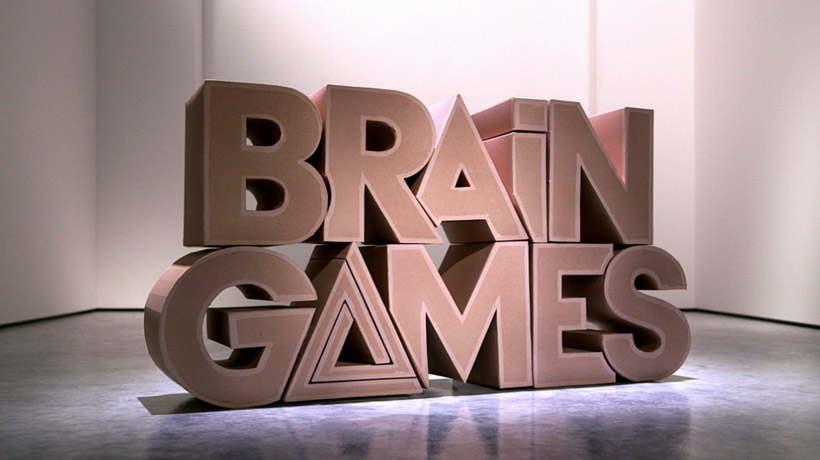 This Sunday February 14th (9 p.m. ET), the Emmy-nominated Brain Games tv-show is back! Wonder junkie Jason Silva returns to our screens, teaming up with... READ MORE →
Like what you read? Give to Brain Blogger sponsored by GNIF with a tax-deductible donation.
Make A Donation