by Marcelo Mendonca, MD | October 29, 2015
Deep Brain Stimulation (DBS) is a well-known and accepted treatment for neurological and psychiatric diseases. It consists of the implantation of electrodes into the brain, which send small electric impulses to specific neurons and pathways.
In Parkinson's disease (PD), DBS clearly improves patients' symptoms, functionality and quality of life in the long run. Nevertheless, it seems that the electrodes do not have motor-specific functions. DBS influences mental states and personality and in some cases it can even lead to a "new personality".
One recent study showed that in 45 PD patients submitted to subthalamic nucleus DBS (one of the most common brain targets in PD) there was a personality change in the direction of increased impulsivity. Surprisingly, relatives were more sensitive to this alteration than patients themselves. The lower sensitivity of the patients to the mood and behavioral changes could be the reason for the complaint: "he/she is no longer the same".
Yves Agid described that up to 65% of the married (or living with a partner) PD patients experienced a conjugal crisis after the operation. Different reasons could be found for this, but personality changes could clearly play a role.
Are we changing patients' "identity" by using DBS? Probably yes: we are making them think differently, take risks in a different way and make decisions in a new manner.
But is it only the treatment that changes the patient? In all likelihood, no. The neurotransmitter dopamine – the loss of which is associated with the motor symptoms of PD – has a clear emotional and cognitive role. PD patients present dopamine deficit-related cognitive and emotional changes, that slowly progress at the rhythm of the neurodegeneration.
So, the acute personality change we impose with DBS in PD patients should always be measured against the cognitive and emotional disease-related changes that are biologically determined, and with the psychological changes induced by the diagnosis of a chronic neurodegenerative disease.
The clinical implications of these findings are that personality evaluation should be done both before and after DBS, and informant reports should be considered. Also, before surgery we need to discuss the personality changes risks with the patient and his family and try to manage expectations to minimize the common complaint: "Doctor, My husband is not the same!" and its impact in the familiar and environment.
References
Agid Y, Schüpbach M, Gargiulo M, Mallet L, Houeto JL, Behar C, Maltête D, Mesnage V, & Welter ML (2006). Neurosurgery in Parkinson's disease: the doctor is happy, the patient less so? Journal of neural transmission. Supplementum (70), 409-14 PMID: 17017560
Frank MJ, Seeberger LC, & O'reilly RC (2004). By carrot or by stick: cognitive reinforcement learning in parkinsonism. Science (New York, N.Y.), 306 (5703), 1940-3 PMID: 15528409
Lewis CJ, Maier F, Horstkötter N, Zywczok A, Witt K, Eggers C, Meyer TD, Dembek TA, Maarouf M, Moro E, Zurowski M, Woopen C, Kuhn J, & Timmermann L (2015). Subjectively perceived personality and mood changes associated with subthalamic stimulation in patients with Parkinson's disease. Psychological medicine, 45 (1), 73-85 PMID: 25066623
Pham U, Solbakk AK, Skogseid IM, Toft M, Pripp AH, Konglund AE, Andersson S, Haraldsen IR, Aarsland D, Dietrichs E, & Malt UF (2015). Personality changes after deep brain stimulation in Parkinson's disease. Parkinson's disease, 2015 PMID: 25705545
Witt K, Kuhn J, Timmermann L, Zurowski M, & Woopen C (2013). Deep Brain Stimulation and the Search for Identity. Neuroethics, 6, 499-511 PMID: 24273620
Image via Image Point Fr / Shutterstock.
Share This Article
February 1, 2016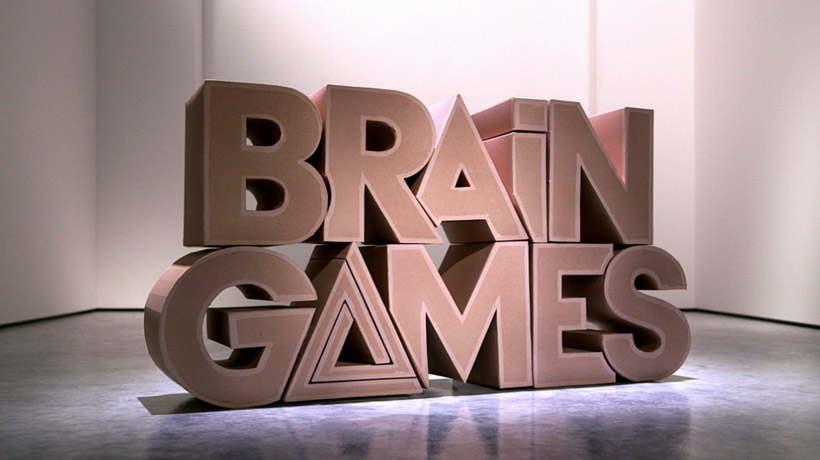 This Sunday February 14th (9 p.m. ET), the Emmy-nominated Brain Games tv-show is back! Wonder junkie Jason Silva returns to our screens, teaming up with... READ MORE →
Like what you read? Give to Brain Blogger sponsored by GNIF with a tax-deductible donation.
Make A Donation