by Jennifer Gibson, PharmD | July 5, 2017
A few weeks before the end of 2016, which was also a few weeks before the end of a congressional session and the end of President Barack Obama's time in office, the 21st Century Cures Act became law. It had been passed with overwhelming support in the House of Representatives and the Senate and it was signed in to law by President Obama in December. The law makes sweeping, if not controversial, changes to many of the most important issues facing health care today, but we must wait to see how – and if – the law will be funded under a new President and future Congresses.
Originally introduced in 2015, the Act was proposed with the goal of promoting development and speeding approval of new drugs and medical devices, and, in its final form, it offers broad incentives and funding opportunities for many areas of health care research, development, and support.
The law directs increasing the budget for the National Institutes of Health (NIH) and creating an NIH fund to promote innovation in research and support opportunities for young researchers. NIH-funded research plays a crucial role in supporting the approval of many new drugs, so this is a welcome addition for many drug developers and researchers. The bill also commits billions of dollars to research precision medicine, map the human brain, and cure cancer.
A large portion of the Act is devoted to accelerating the drug approval process. The U.S. Food and Drug Administration—the gatekeeper of all drugs and devices in the United States—is now instructed by the Act to consider nontraditional study designs and methods when evaluating approvals of new drugs and indications. While most people, especially those in the health care industry, view the approval of new safe and effective drugs as a laudable goal, the willingness to rely on shorter or smaller clinical trials or observational studies or registries to evaluate safety and effectiveness may prove to be problematic. Such approaches are not as rigorous as randomized, controlled trials, that have been, until now, the gold standard of drug approval data.
The Act also encourages the FDA to rely on biomarkers instead of clinical outcomes to assess effectiveness. However, biomarkers are not always accurate representations or predictors of disease risks and endpoints. The Act does not change FDA approval standards, but it allows the FDA more discretion and leniency in how it approves drugs. Critics argue that the less-than-one-year average approval time does not really need accelerating and the strict research requirements do not need adjusting.
As part of the Act, the FDA can also incentivize hospitals for administering new antimicrobial drugs that have not received confirmatory approval. The Act also incentivizes drugmakers by removing regulatory hurdles that lengthen their approval processes and make them more expensive.
In addition to drug approvals, the Act addresses mental health care in this country: it established provisions for fighting the opioid epidemic, strengthened laws guaranteeing access to mental health care, and provided grants to increase the number of psychologists and psychiatrists. The Act pushes society ahead in our goal of preventing devastating consequences of mental health such as homelessness, incarceration, and suicide.
The Act has, for the most part, good motives, and it includes a little bit for a lot of people. However, it aims to fix problems that may or may not really exist and offers incentives to groups that may or may not benefit from incentives.
Plus, the future of health care in this country is uncertain. The new administration could unwind many of the changes established by the Act and, while the Act provides a framework for authorizing these programs, future Congresses would actually need to vote on and approve the budgets that pay for the provisions in the Act. The benefits and drawbacks of the Act in the real world remain to be seen. Our lawmakers are probably looking in the right direction and trying hard to choose the right path, but just how many obstacles and speed traps we hit along the way will influence just how fast this Act can get us to safe, effective, and accessible health care.
References
21st Century Cures Act. U.S. House of Representatives Committee on Energy and Commerce. https://energycommerce.house.gov/sites/republicans.energycommerce.house.gov/files/documents/114/analysis/20161128%20Cures%20Fact%20Sheet.pdf. Accessed January 23, 2017.
Avorn J, Kesselheim AS. The 21st Century Cures Act—Will it take us back in time? N Engl J Med. 2015;372:2473-2475. PMID: 26039522
Kesselheim AS, Avorn J. The 21st Century Cures Act. N Engl J Med. 2015;373(17):1679-80. PMID: 26488710
Share This Article
February 1, 2016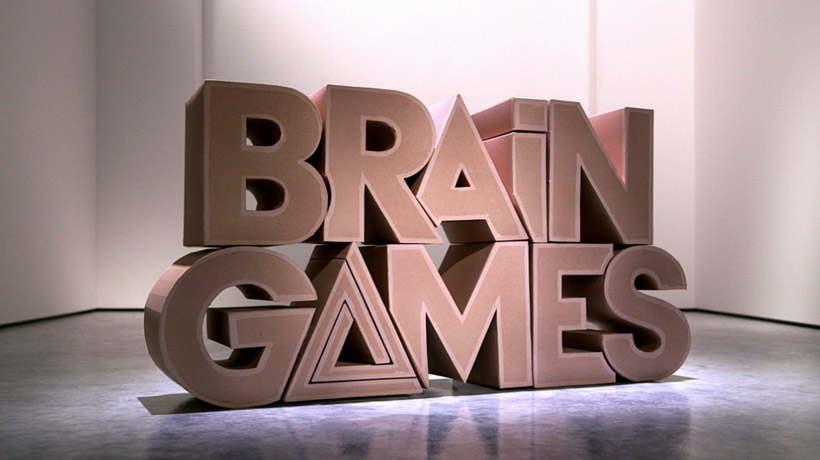 This Sunday February 14th (9 p.m. ET), the Emmy-nominated Brain Games tv-show is back! Wonder junkie Jason Silva returns to our screens, teaming up with... READ MORE →
Like what you read? Give to Brain Blogger sponsored by GNIF with a tax-deductible donation.
Make A Donation