by Viatcheslav Wlassoff, PhD | January 10, 2018
Deficiency of monoamines, such as dopamine, epinephrine, and serotonin, is the most widely accepted theory explaining mood disorders. Among these neuromediators, serotonin deficiency is considered as most significant in relation to anxiety and depression. This theory has been proven by the effectiveness of drugs that help to increase monoamines levels in the brain, although research in this direction has been hampered by the limitations of present-day technology in measuring the levels of specific monoamines and their properties. However, studies do indicate that their deficiency plays a role in individuals prone to mood swings.
Tryptophan as precursor for serotonin
Tryptophan is one of the essential amino acids. It can't be produced by our body and has to come through food products rich in proteins. It is required for both anabolic processes and production of various hormones. Tryptophan is a chemical precursor for the synthesis of the neurotransmitter serotonin. This means that the amount of serotonin produced in our body is dependent on the dietary intake of tryptophan. Since serotonin is related to mood regulation, it is entirely possible that tryptophan deficits may have a negative effect on our mood state. On the other hand, its supplementation may be helpful in disorders like anxiety or depression. Multiple investigations seem to support the idea that decreased levels of tryptophan lead to a reduction in serotonin and changes in mood. Some studies have indicated that higher intake of tryptophan may improve social interactions by improving mood and decreasing aggression and dominant behavior.
Serotonin in mood and cognition
Serotonin is important for both mood regulation and regulation of cognitive functions like learning and memory. The effect of monoamine inhibitors called serotonin reuptake inhibitors in various disorders of mood supports this theory. However, it is important to keep in mind that antidepressants are only partially effective in treating mood disorders since monoamine deficits are just one of the factors influencing mood. Most of the serotonin in our body is produced outside the brain, indicating that this compound has a much broader role in our normal physiology. It is possible that many functions of serotonin are still not understood.
Tryptophan depletion and mood regulation
To understand the role of serotonin, and more specifically tryptophan, many tryptophan-depletion studies have been done in recent times. In one simple crossover study, 25 healthy adults were studied for mood changes like anxiety and depression after consuming either a high tryptophan diet or a low tryptophan diet for four days. Tryptophan consumption seems to affect mood even in such a short interval. The study showed that those on a high tryptophan diet had much better mood as compared to those on a low tryptophan diet, although the negative effects of a low tryptophan diet were less pronounced. If such a quick and straightforward analysis can show the difference, it is entirely possible that long-term low tryptophan consumption or depletion may have much graver consequences for mental health.
Tryptophan and gut-brain axis
When we talk about the gut-brain axis we are not just discussing the digestive role of the gut and its effect on overall health, something that has been well known for many years. Our digestive system is also involved in neuro-hormonal signaling, through which it can have an impact on brain functioning. Recently, the influence of gut health on the brain has been the subject of many studies and for good reason. Our gut has more nerve cells than our spine, and it produces many hormones that have various implications for health. Further, it is now well understood that the neural relationship between the gut and brain is dual-sided, and there are more nerve fibers sending information from the gut to the brain rather than from the brain to the gut. Thus, due to the effect of nerves, hormones, and other neurologically active compounds, the gut plays a prominent role in mental wellbeing. Even small changes in the gut could directly affect our behavior. Gut microbiota and their relationship to mood have also recently received lots of attention.
When it comes to tryptophan, the digestive system is not solely involved in its absorption or metabolism. Now it is well-established that serotonin is mostly produced in the gut rather than in the brain, further strengthening the theory of gut-brain interrelation. This theory explains the mood alterations in irritable bowel syndrome (IBS). Further, the development of IBS has been shown to be connected to tryptophan depletion.
The studies show that tryptophan depletion, due to its relationship with serotonin, is undoubtedly one of the most essential elements to consider when analyzing altered mood and cognition. Low serotonin could generally cause a state of lowered mood, impaired cognition, poor working memory, and lower reasoning. Conversely, high tryptophan supplementation could have a positive effect on mood, memory, energy level, and emotional processing.
Low dietary consumption of tryptophan could be one of the elements leading to chronic conditions like depression and anxiety. Bowel conditions like IBS that disturb tryptophan metabolism and alter serotonin levels may also modify our behavior and feelings.
The search for effective therapeutic approaches to the treatment of mood disorders, anxiety, and depression has gained lots of attention in the last few decades. Understanding the role of tryptophan may open up new possibilities for managing mood and cognition problems. It is quite possible that a high tryptophan diet may not only help to prevent mood disorders but also increase the effectiveness of existing drug therapies.
References
Delgado, P. L. (2000) Depression: the case for a monoamine deficiency. The Journal of Clinical Psychiatry, 61 Suppl 6, 7–11. PMID: 10775018
Jenkins, T. A., Nguyen, J. C. D., Polglaze, K. E., & Bertrand, P. P. (2016) Influence of Tryptophan and Serotonin on Mood and Cognition with a Possible Role of the Gut-Brain Axis. Nutrients, 8(1). doi: 10.3390/nu8010056
Lindseth, G., Helland, B., & Caspers, J. (2015). The Effects of Dietary Tryptophan on Affective Disorders. Archives of Psychiatric Nursing, 29(2), 102–107. doi: 10.1016/j.apnu.2014.11.008
Young, S. N., & Leyton, M. (2002) The role of serotonin in human mood and social interaction. Insight from altered tryptophan levels. Pharmacology, Biochemistry, and Behavior, 71(4), 857–865. PMID: 11888576
Young, S. N., Smith, S. E., Pihl, R. O., & Ervin, F. R. (1985) Tryptophan depletion causes a rapid lowering of mood in normal males. Psychopharmacology, 87(2), 173–177. doi: 10.1007/BF00431803
Image via freeGraphicToday/Pixabay.
Share This Article
February 1, 2016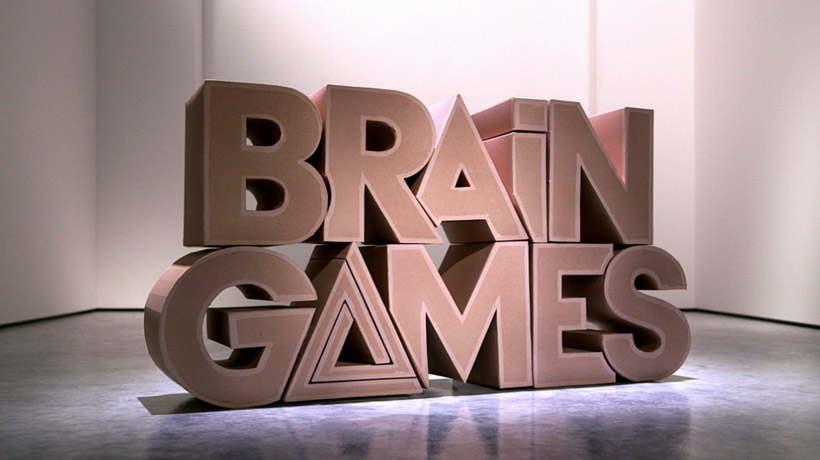 This Sunday February 14th (9 p.m. ET), the Emmy-nominated Brain Games tv-show is back! Wonder junkie Jason Silva returns to our screens, teaming up with... READ MORE →
Like what you read? Give to Brain Blogger sponsored by GNIF with a tax-deductible donation.
Make A Donation